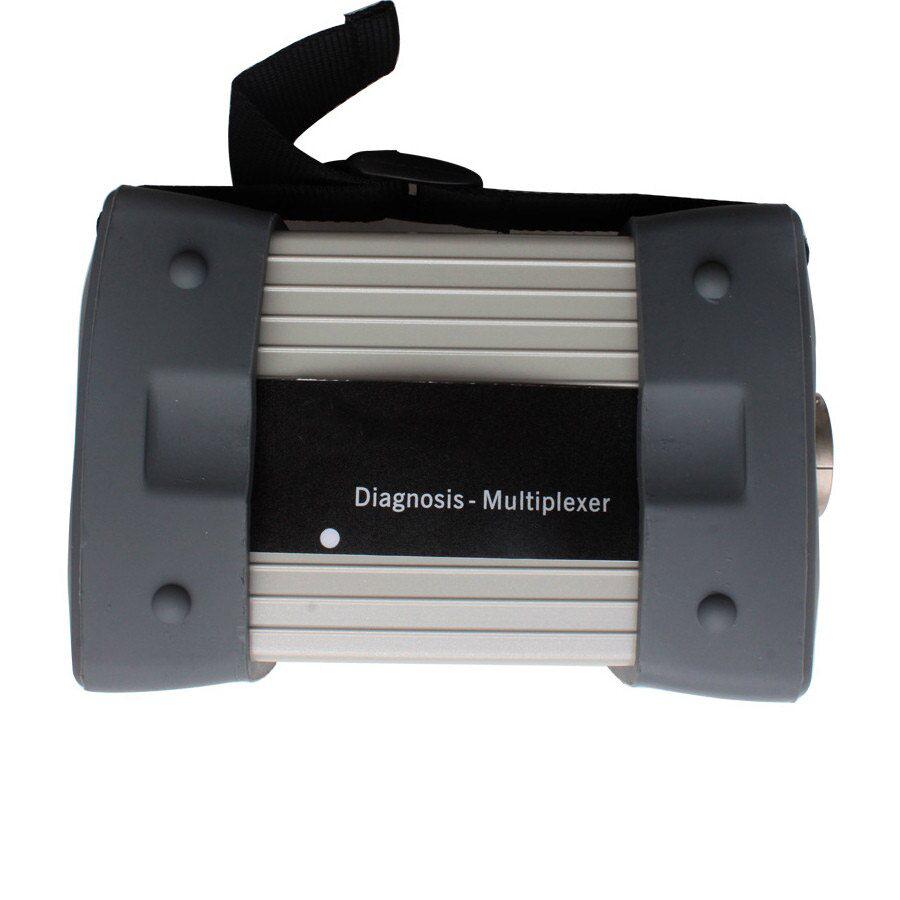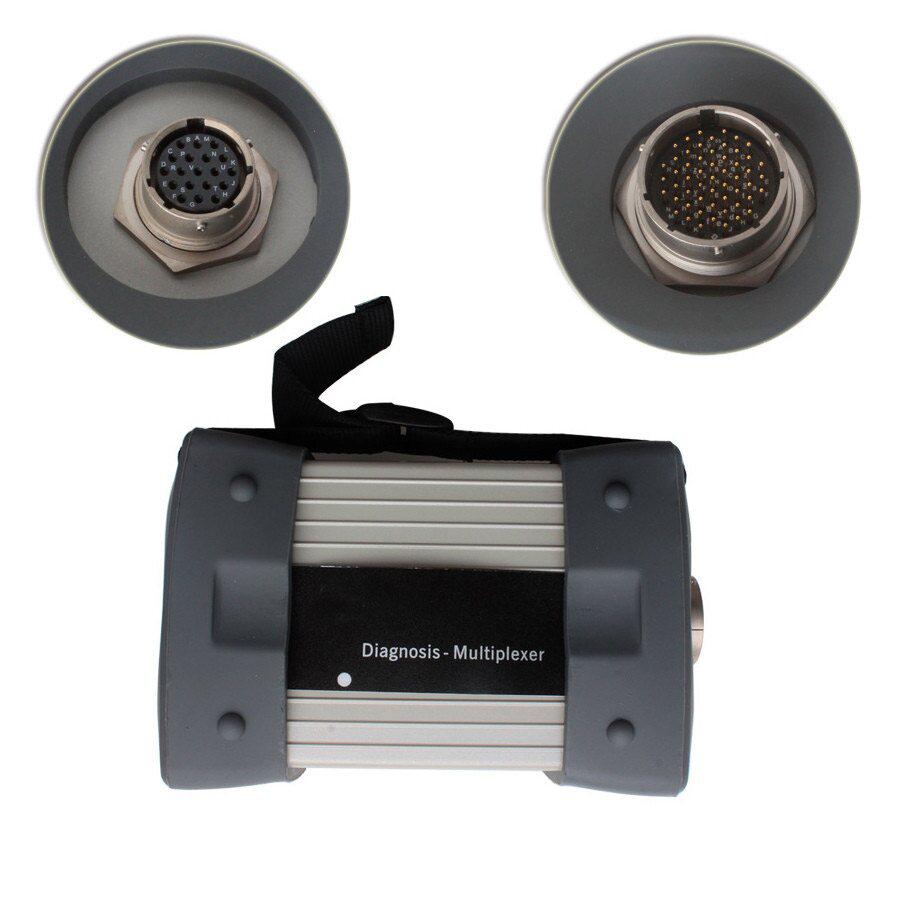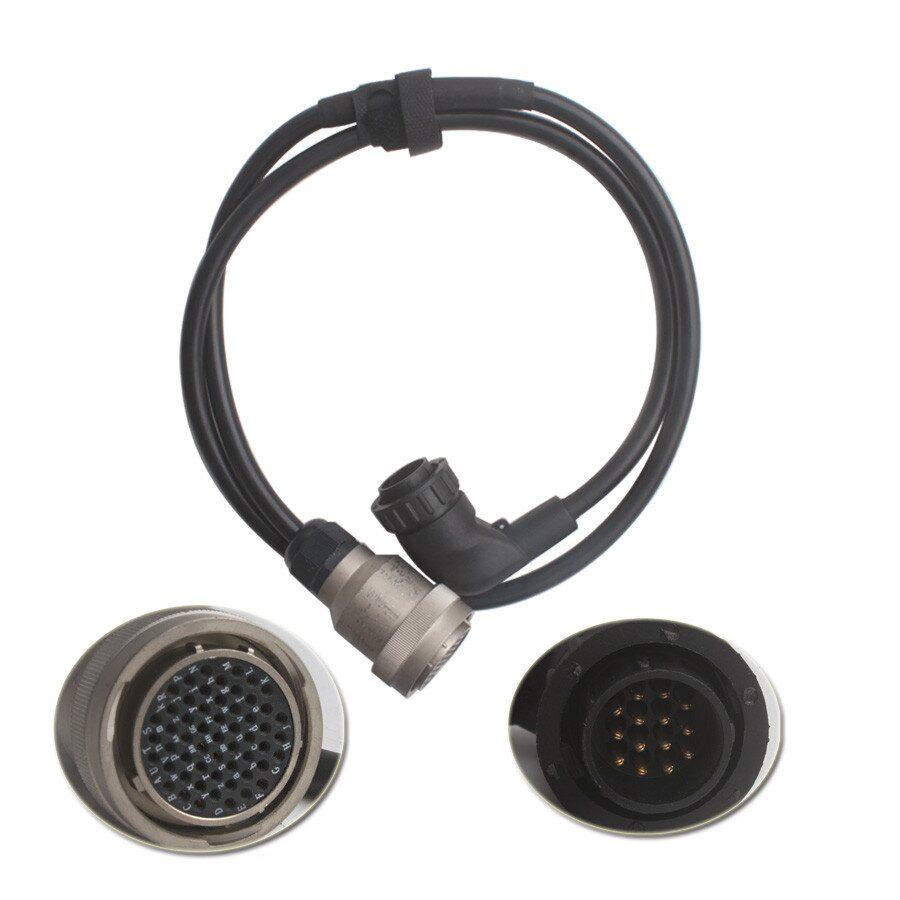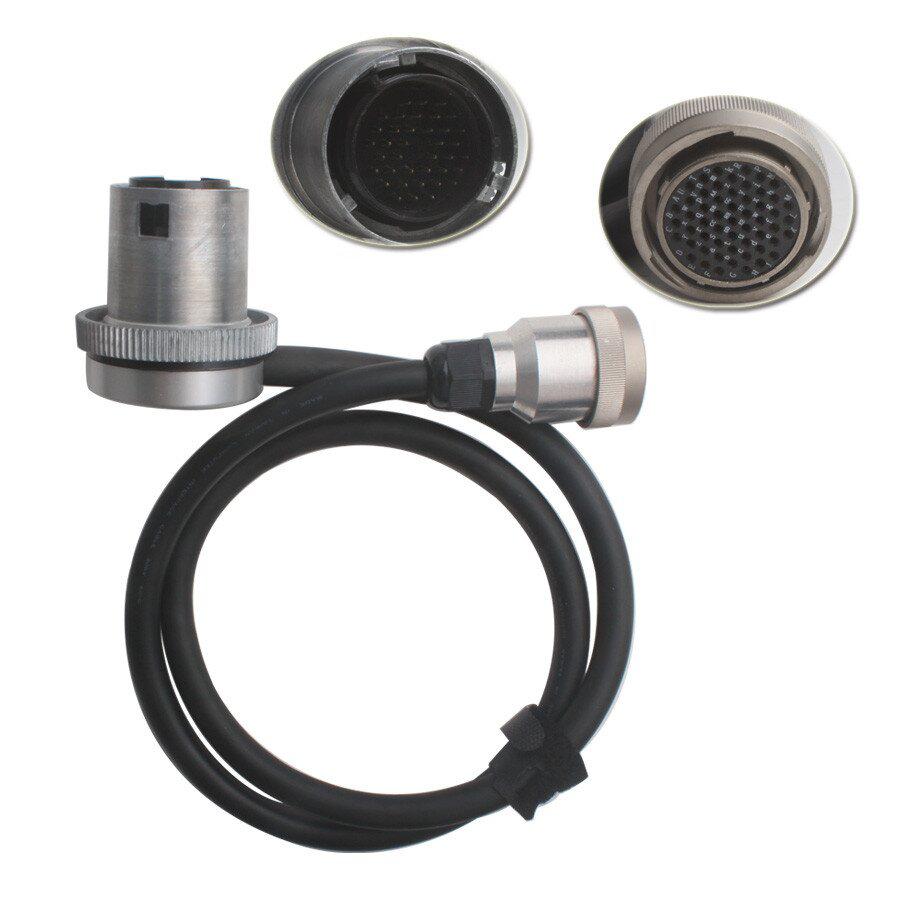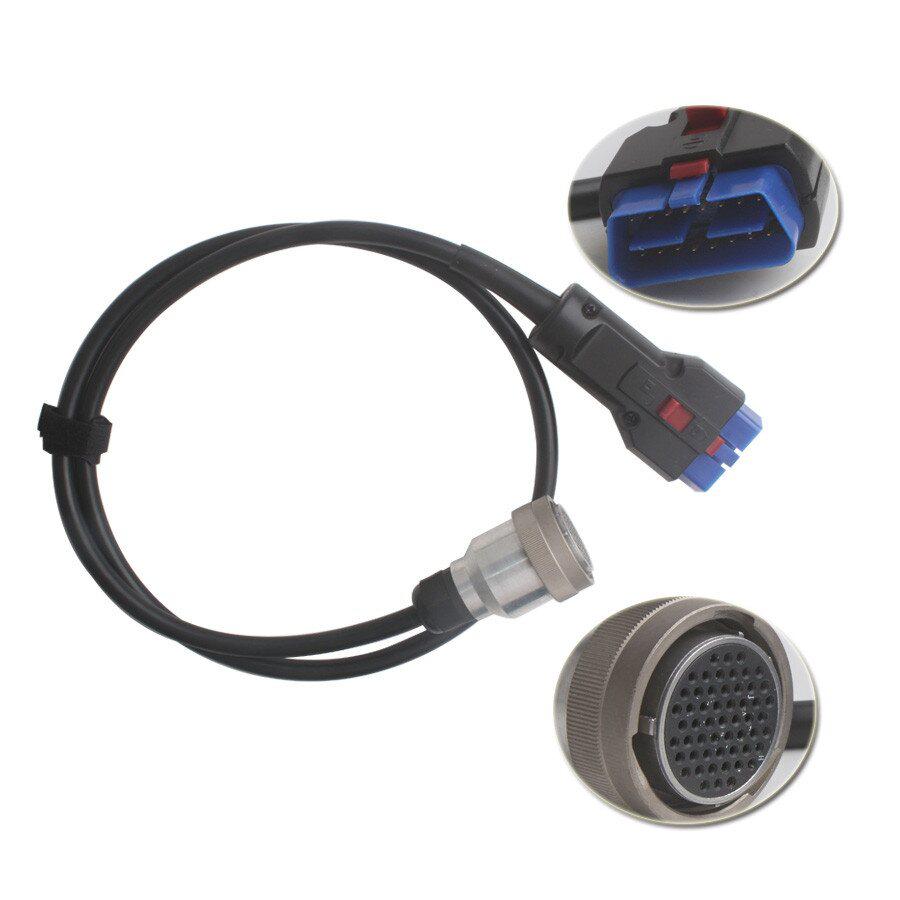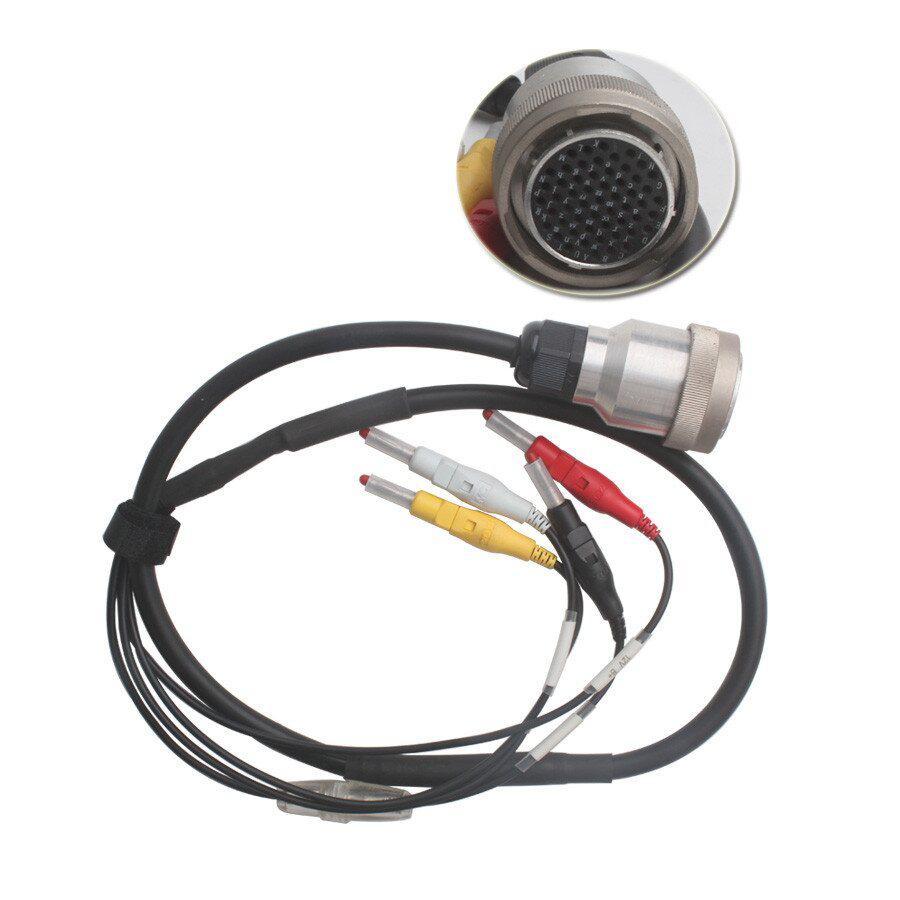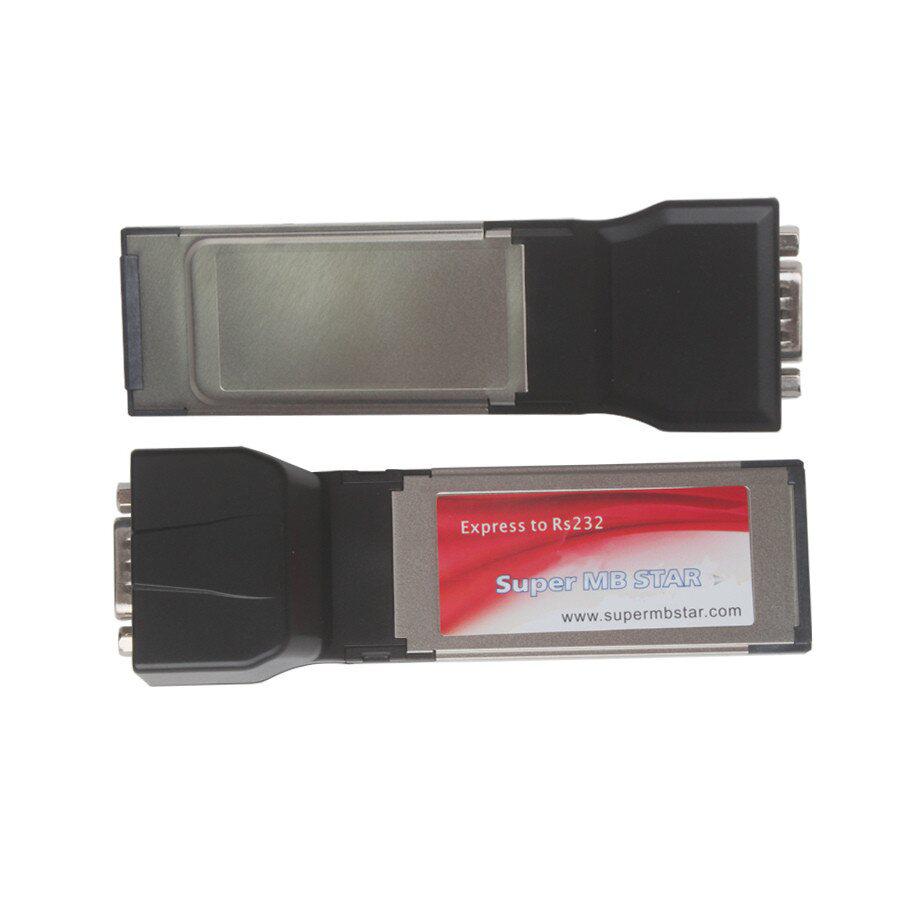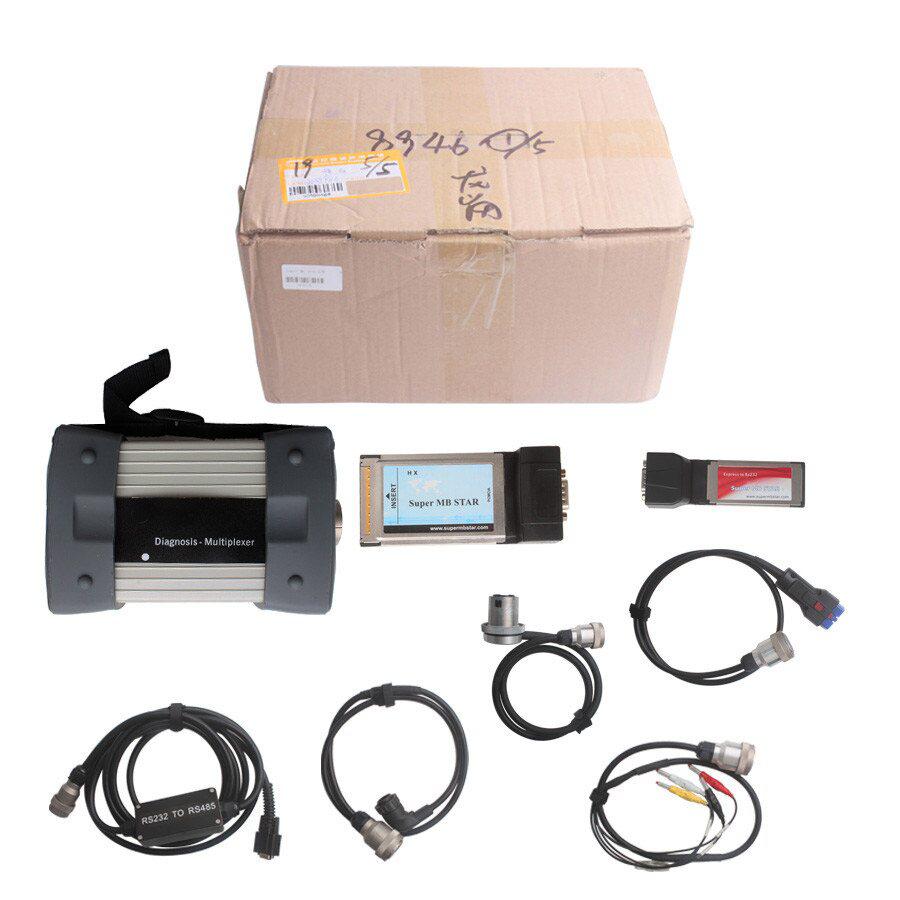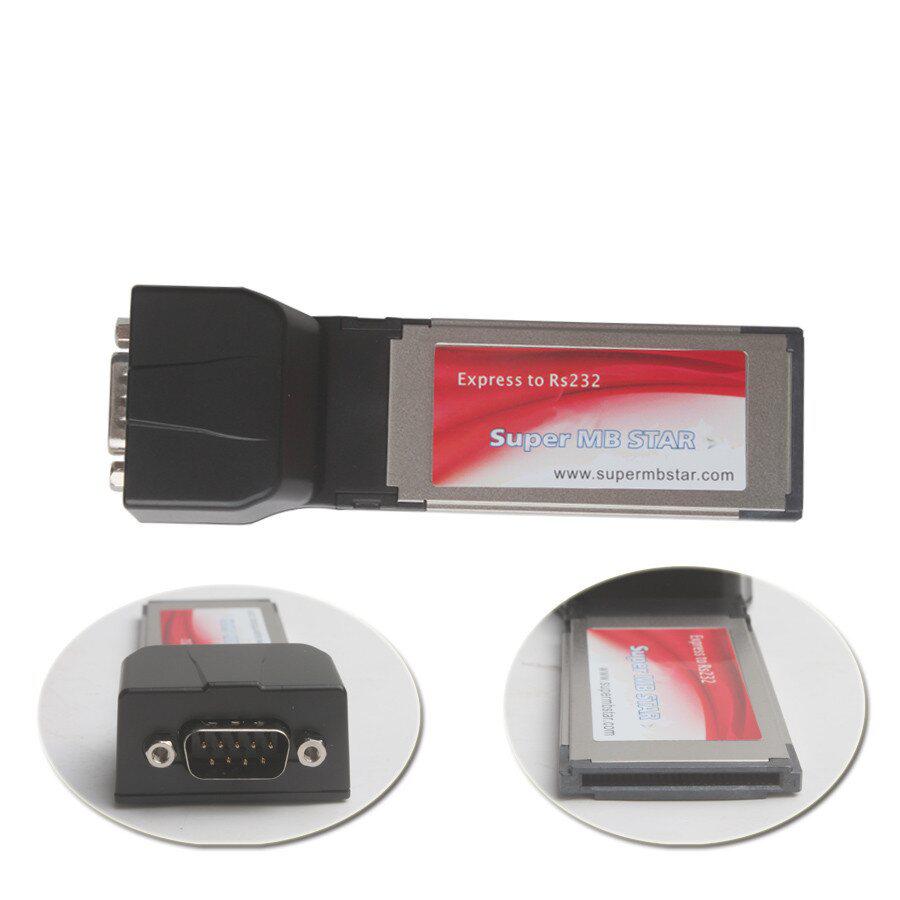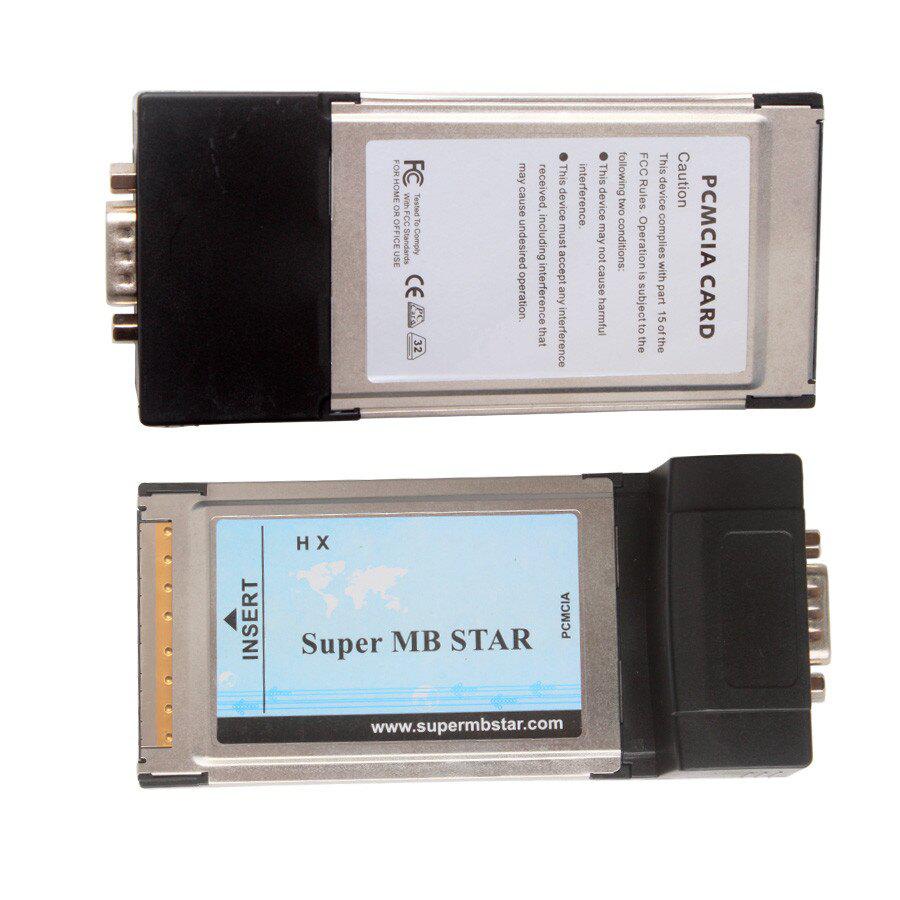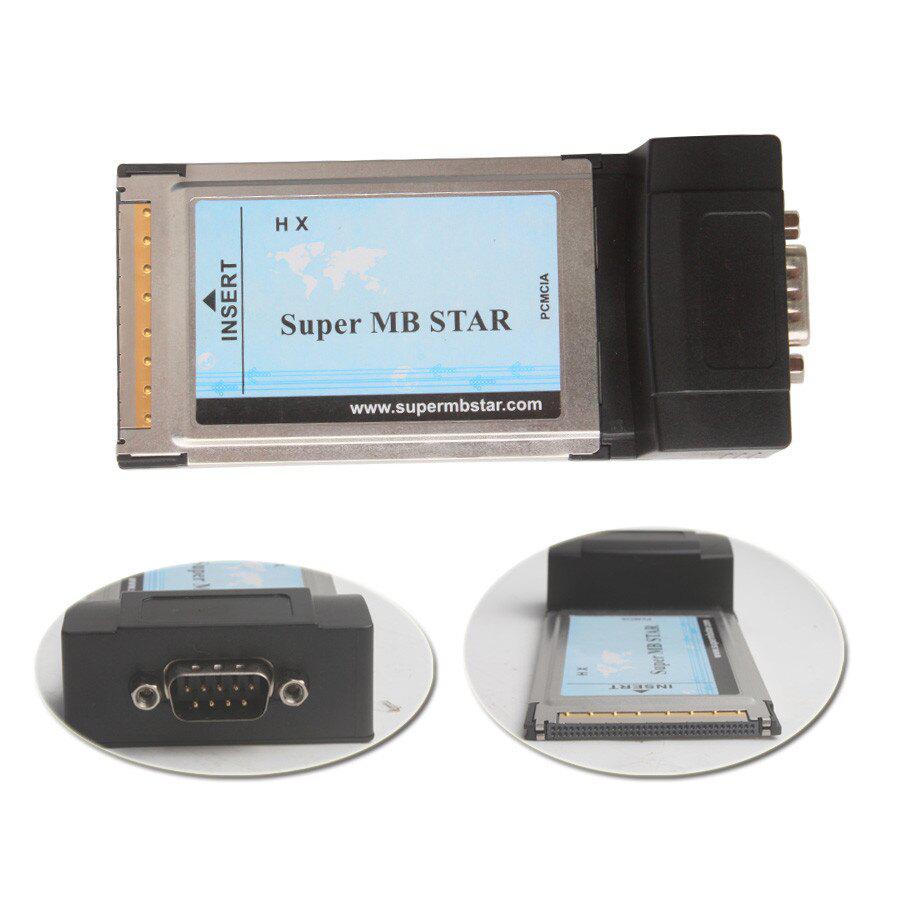 Original Top Version Super MB Star C3 V2018.9 Update Online for Mercedes Cars and Trucks Support Online /Offline Coding Function
Super MB STAR ist eines der besten After -Market -Tools für Bens -Diagnostik, Codierung /Programmierung in der Welt, es ist auch ein aktuelles Tool für Online -Upgrade direkt, arbeiten mit allen Laptops, kompatibel mit Windows7 /XP /VISTA /2000 /Mac /Linux -Betriebssystem.
Price:

US$629.00

/

piece
Discount Price:
Shipping:

Express Shipping Service


Estimated delivery time:

3-15

working days.

See details ?

Returns:

Return for refund within 30 days, buyer pays return shipping.

Read details ?

Support: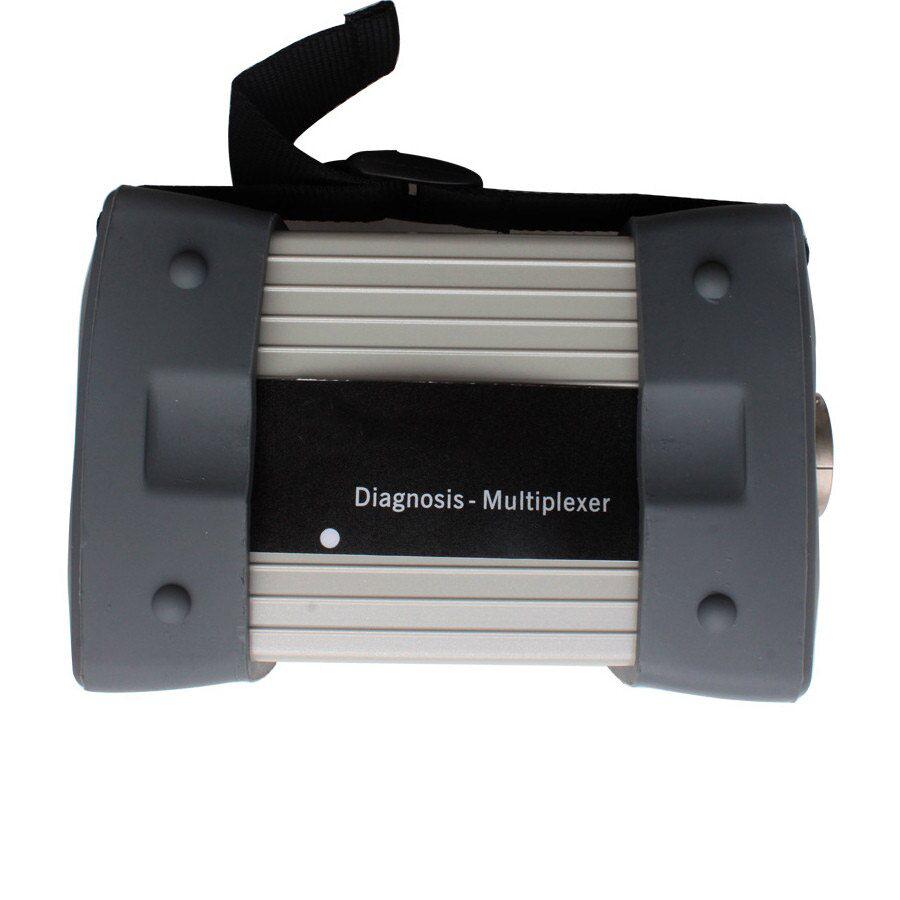 Product Details

Product's Reviews
Top Version V2018.09 Super Mb Star C3 Support Update Online

Top 7 Grund, Super MB Star C3 zu bekommen:
Dies ist die Top Version
Software Version: 2018.9 DELL D630 HDD
Unterstützte Sprachen: Englisch / Deutsch / Französisch / Italienisch / Koreanisch / Spanisch / Portugiesisch / Finnisch / Dänisch / Japanisch / Schwedisch / Türkisch / Polnisch / Ungarisch / Tschechisch / Niederländisch / Chinesisch
Update:Super MB Star Offizielle WebsiteEin Jahr umsonst.Nach einem Jahr Gebühren 300USD /Jahr für die Aktualisierung oder 50usd /Zeit.Nach dem Aufladen, aktualisieren Sie bitte innerhalb von 24 Stunden, oder es kann ungültig sein.
Hardware und Software Anforderungen:
Hardware erfordert mindestens Intel Celeron /Pentium 2.0GHz, 2G RAM, USB 2.0 empfohlen und Microsoft Windows 2000 /XP /Vista /7 neuestes Service Pack installiert.
Wenn Sie die Software für alle Computer kaufen, verwenden Sie sie bitte auf dem Computer mit COM Port, es ist stabiler als die Verbindung mit PCMCIA Card.
RS232 -RS485: 6.5m jetzt
V2018.9 Update on Super MB Star C3 Dell D630 HDD:
Löschen Sie SCR ADBLUE Fehlercode (in MR) mit der richtigen neuen FDOK XN
Nox Torque Limit Setting (in FR Kombi -CPC0) mit korrektem New FDOK XT
Passwort für spezielle Funktionen Frei für Transporter
Password Free & OFFLINE key teach -in program key transponder key Smart SAM451 &ETACS454 2016 -12 UP
Fügen Sie dev -Daten hinzu und lesen Sie Codingstring in ESP 454
DevData &DeData in der Anpassung SAM451 +DevData &ExtraCoding in cu Anpassung ESP451
SMART SAM 450 & 452 Extra -Funktionen Schreiben von VIN && Development Status (interne Steuerung Anpassung)
W204 verfügbar in DAS
Spezielle Funktionen Passwort frei (Autos, VANS, Spreiner, etc.)
ÜBERTRAGUNG oder GETRIEBE - EGS2 Diagnose Routine -Passwort kostenlos
Audio Video Navigation und Telematik hinzufügen Dev Menü in COMAND APS
ÜBERTRAGUNG oder GETRIEBE - EGS1 Kennwort für besondere Funktionen kostenlos
Audio Video Navigation und Telematik - HU Exchange Audio 50 to COMAND password free
Entwicklungsmodus in voller Fahrzeugliste
Online SCN Coding Free for 10 times (Need provide Super MB STAR S /N.)
Offline Coding /offline SCN Coding verfügbar.
(Wir stellen Ihnen 10 -mal kostenlose Online -Programmierung zur Verfügung, der Ingenieur wird das Online -Konto und das Passwort eingeben, damit Sie kostenlos programmieren können)
V2018.9 Super MB Star C3 Software Display: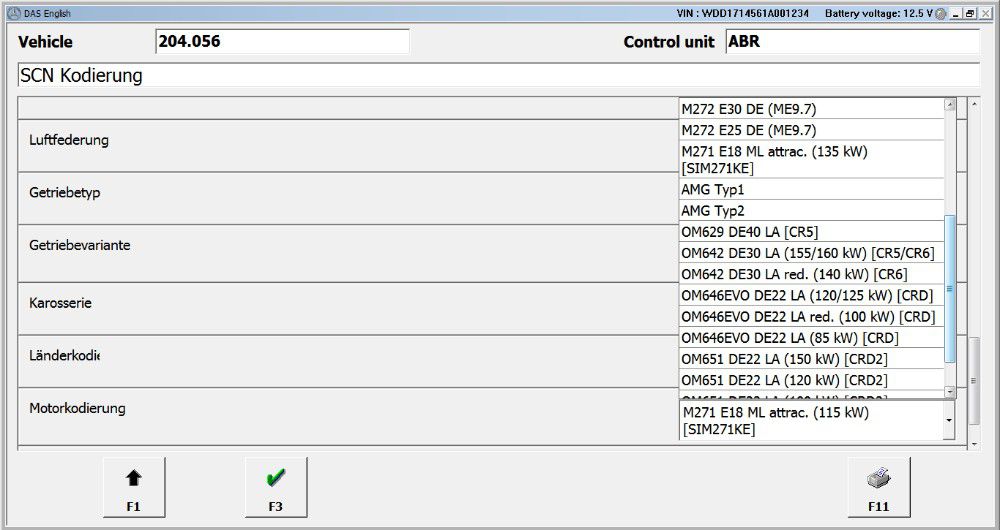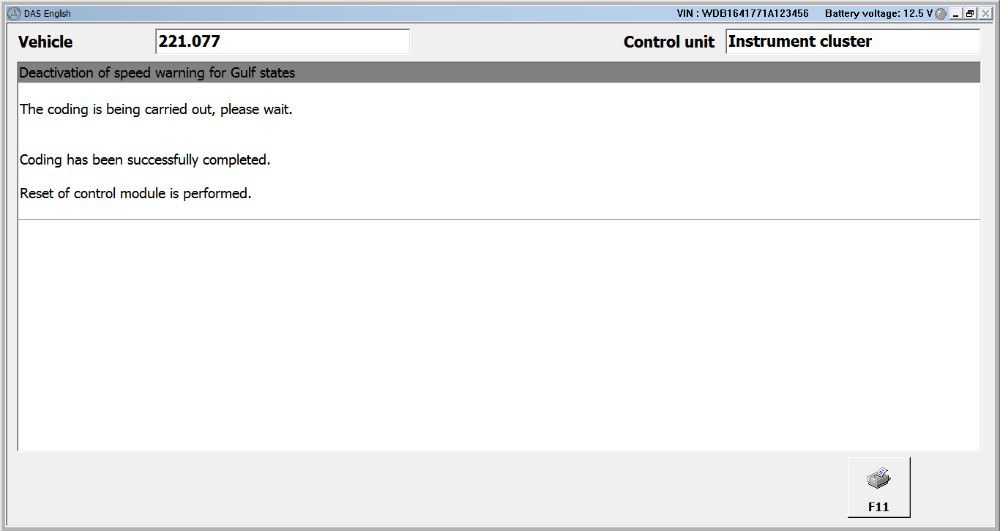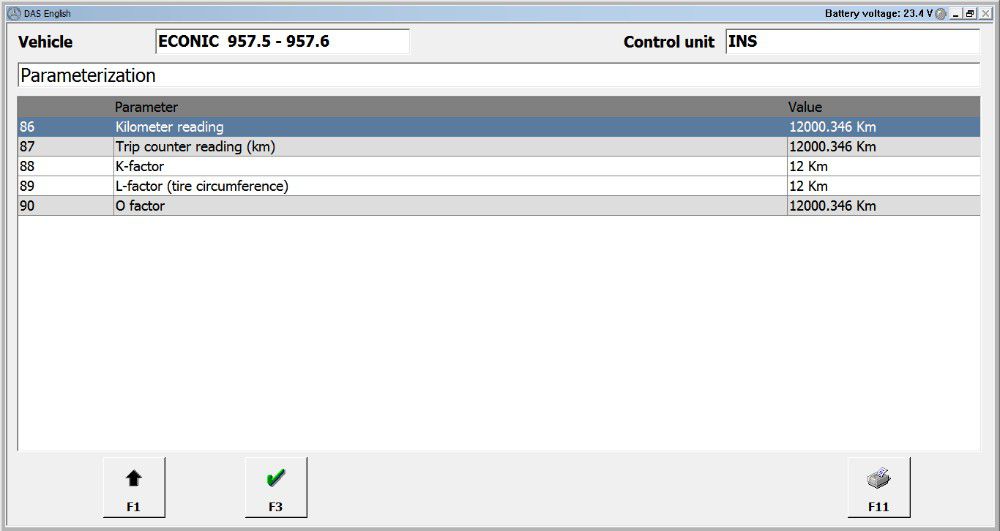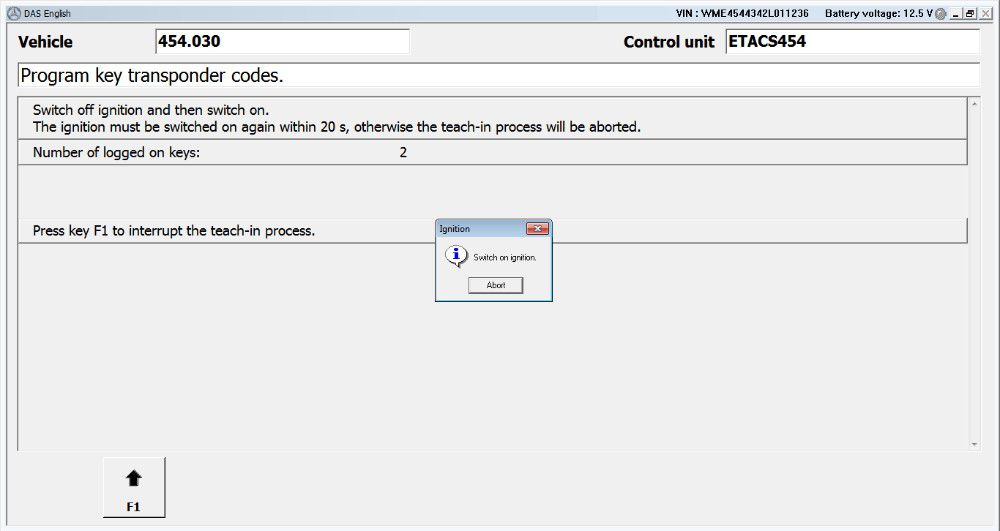 SUPER MB STAR C3 Fix Bugs:
Fix the SDNC C3 icon doesn not display after you connect Super MB STAR C3 hardware.
Die Selbsttest -Funktion in Sternprogrammen kann nicht gestartet werden.
Hinweis:
Diese Lösung ist NUR für SUPER MB STAR C3 2015 -12 Software!Los!
Software Installation Passwort: 123133322
Super MB Star C3 Beschreibung:
Die neue Super MB STAR Net veröffentlichte interne HDD -Software passend für:Lenovo Series (X61T, X60, T60, T61, T400, E420, E430, etc.) HP Series, Dell Series (D630, D620, E6420, E6430, etc.) Toshiba Series, Fujin Series.
Neue Features von Super MB Star C3:
Kennwort -Letter -Überprüfung Ihrer Super MB STAR Online
Kein Grund mehr EPC /WIS zu aktivieren, doppelklicken Sie auf das Symbol und benutzen Sie es dann
Neue Autos der C -Class 205, CLA117, GLC156, B 246, CLS 218, SLK172, BHARATBenz, CLC 171, etc., werden in dieser Version veröffentlicht
Online SCN Coding /Offline SCN Coding /Offline Coding sind alle mit dieser neuen Version verfügbar
Neue Funktion WIS und EPC DATACARD wird hinzugefügt
Der Wagen PL67 (01 -2013 Version) wird zur Benz Preisliste hinzugefügt
Online -updater -Client -Plattform STAR Updater V3.0.0.1 für Benutzer im Bereich der Kombi -Kombi -2 -2 -2 -2 -2 -2 -Basis; leichter Upgrade.
Unterstützen Sie die Hardware schnell Selbsttest und die Software, um schnell wieder zu erholen
FDOK Key Calculator (optional)
Einstellung der Lkw -Geschwindigkeitsbeschränkungsfunktion (nur Top -Version)
SBC Reset (nur Top Version)
SBC Spezialfunktion Passwort entfernt (nur Top Version)
A /C, SRS Spezialfunktion Passwort entfernt (nur Top Version)
TV Activation (nur Top Version)
Clean ASSYST plus Speicher (nur Top Version)
W221 W216 Instrument Cluster AMG Style (nur Top Version)
Enable tank info & L /100KM into KM /L W211 (W203) (w221) and more (Top version only)
Airbag ECU -Freischaltung (nur Top -Version)
DPF Regeneration (nur Top -Version)
Kein Passwort benötigt, wenn Sie eine spezielle Funktion in DAS von W204 wählen (nur Top -Version)
Diagnostic W204 /W207 /W212 by DAS Directly (nur Top -Version)
Starten Sie HHT Win direkt vom Desktop -Icon, kein Start von DAS.
Offline Coding Schlüssel bieten Service.(nur Top -Version)
Super MB Star C3 Produktsoftware beinhaltet:
DAS: das automatisch Diagnosesystem
WIS.net: Workshop Information System
EPC.net: Elektronischer Teilekatalog
ST Finder: Teilestandortfinder
STARUTILITIES: Bewegungsmanagement und Selbsttest
PL 67: Preisliste Tool, um herauszufinden, wie viel Preis durch Eingabe der Teilenummer
Xentry: Neue Software von Benz Company nach 04 /2009 durch Diagnose neuer Autos freigegeben.
Neuer Smart TAN Code: Geöffnet spezielle Funktion im DAS -Programm mit Smart Cars 450 /451 /452 /454, auch mit dem neuen Typ smart
Entwicklungsmodell: Engineer -Modus, Einschränkungen entfernen und weitere Sonderfunktionen öffnen.
Benz Disassembly System: Video -Unterricht, um Ihnen zu zeigen, wie man jeden Teil von Benz Autos mit Details Reihenfolge Schritte zu entfernen.
Software -Sprache: Multi -Sprachen 23 Sprachen, Sie können wählen, die Sie brauchen, wenn Sie es verwenden.
Normale Version: Eine der 23 Sprachen
Top Version: (23 Sprachen alle)
STAR UPDATER V3.0.0.1: Online Upgrade Tool für Super MB STAR Benutzer.
Super MB Star C3 Product Hardware enthält:
Multiplexer: Super MB STAR Diagnostic interface
OBDII 16Pin: Für Autos mit OBDII Port
Sprinter 14Pin: Für Sprinter Autos oder einige Vans
38Pinkabel: Für alte Benz Autos mit 38 -Pin -Anschluss
4Pinkabel: Für alte Benz -Fahrzeuge geeignet für 4 -Pin -Anschluss
RS232 Zum Serial Cable RS485: Multiplexer an PC /Laptop verbinden
Mobile HDD mit USB -Kabel: mit der ganzen Software pro installierte Arbeit mit allen Laptops von USB
USB KEY: Security USB Encryption
Verification Letter with Password inside: Used for verify the Super MB STAR and upgrade password.
PCMCIA oder Express Card: Wird für Laptop ohne serielle Schnittstelle verwendet
Super MB Star C3 Service Function List:
EIS EZS
Klimatisierung
Warnung des IC -Gurtes
Warnung an IC -Rückwärtsgetriebe
Spezielle Einstellungen für IC
Abfragemodus entsperren
VIN löschen
ABR VIN manuelle Bearbeitung
ABR Eeprom memory
SRS deaktivieren
SRS Systeminfo
SRS Training
SAM R Alarm
SAM F LKW Beleuchtung
Centr.Lock /H Balken /FoglightsR
DPF &ECU Flashing
CDI2 EGR -Anpassung
CDI4 EGR -Anpassung
ISM Shiftmodule
Aut.Transm.Korrekturprogrammierung
OFFSLINE Programmierung
FDOK Blockierte Fahrzeuge
FDOK Unlock Doumentation
TELLE Alle Roaming
MoTelDiS.kgm
RWTS211
Super MB Star C3 Package List:
1pc * obdii 16pin
1pc * USB Kabel
1pc * express to rs232 card
1pc * Multiplexer
1pc * rs232 bis rs485 Kabel
1pc * Prüfbrief
1pc * 14pinkabel
1pc * 38pinkabel
1pc * Treiber für Express
1pc * Treiber für pcmcia
1pc * pcmcia auf rs232 Karte
1pc * usb key
1pc * 4pinkabel
1pc mobile hdd (Normale Version)
Super MB Star C3 FAQ:
F: Wie viele Jahre der kostenlosen Aktualisierung können wir genießen?
A: Super MB STAR bietet ein Jahr kostenlosen Update Online -Service.Super MB STAR Lite bietet drei Monate kostenlosen Update -Online -Service.
F: Was soll ich noch tun, bevor ich diesen Artikel benutze?
A: Sie müssen einige Konfigurationen einstellen, bevor Sie dieses Werkzeug benutzen, wir haben sowohl Video - als auch Benutzerhandbuch, um Ihnen beizubringen, wie man das macht, folgen Sie einfach den Schritten.
F: Super MB STAR kann mit Truck arbeiten und die Geschwindigkeitsbegrenzung ändern?
A: Ja, Super MB STAR ist in der Lage, mit verschiedenen Benz -LKWs zu arbeiten, und es ist in der Lage, die Geschwindigkeitsbegrenzung zu ändern, tun Sie dies bitte unter der rechtlichen Genehmigung.
F: Was sollte ich tun, wenn ich nicht weiß, wie man die Software einstellt oder mit Schwierigkeiten konfrontiert?
A: Wir bieten Online -Service 24 HRs, unsere After -Sales -Service -Männer können Ihnen helfen, das Problem durch Teamviewer zu lösen, einfach kontaktieren Sie den Vertrieb.
F: Ist dieses Tool in der Lage, mit Reset die SBC -Funktion zu arbeiten?
A: Die Super MB STAR Top Version bietet Ihnen SBC Reset, TV aktiv und einige andere Funktionen.Sie können auf die SBC -Sonderfunktion ohne Passwort zugreifen.
Bild der Leiterplatte: