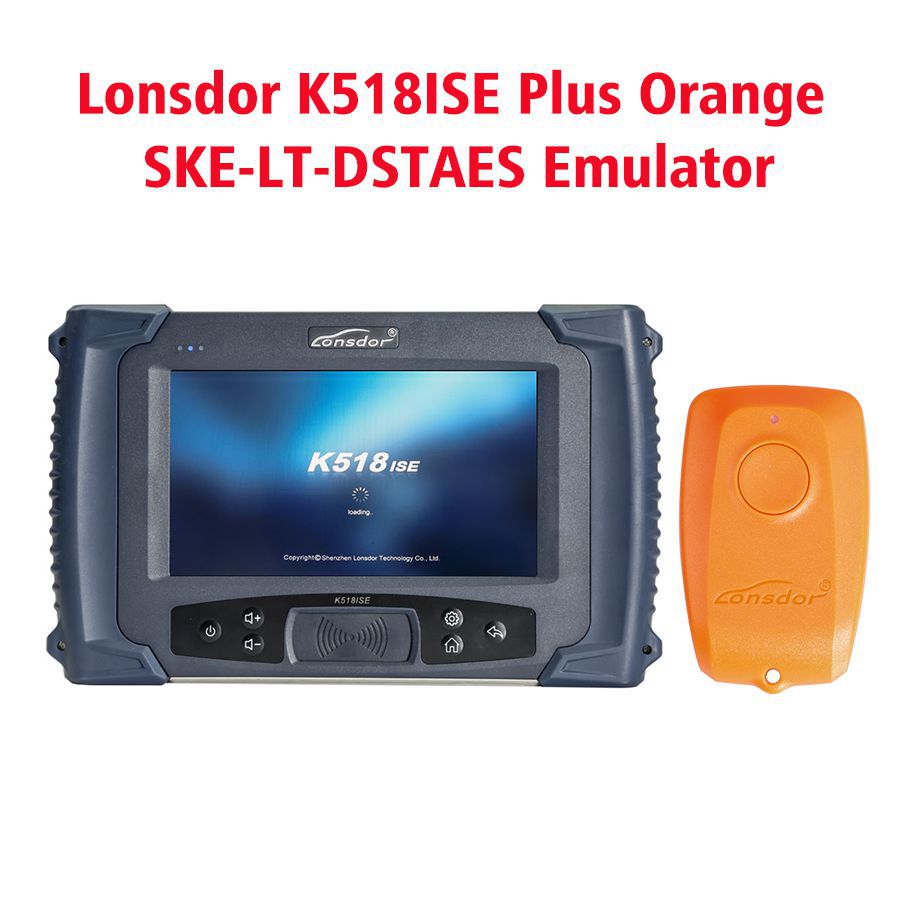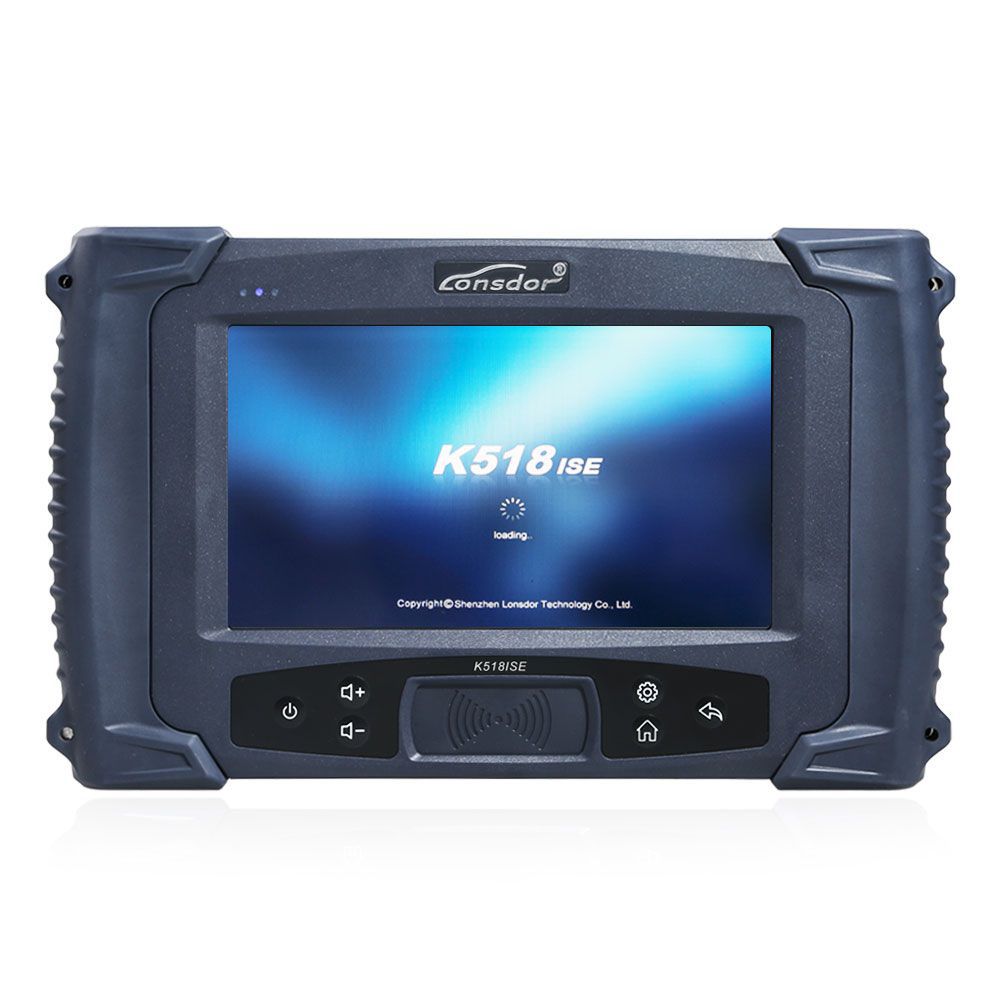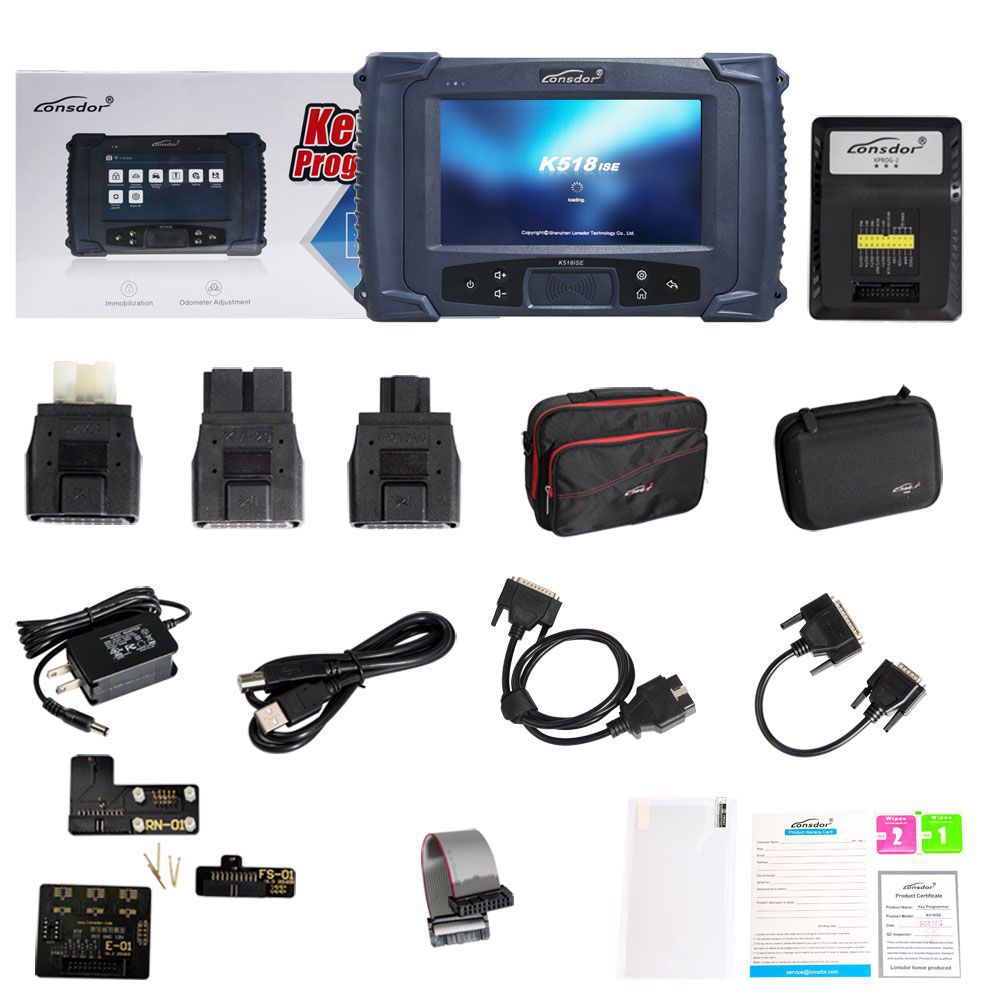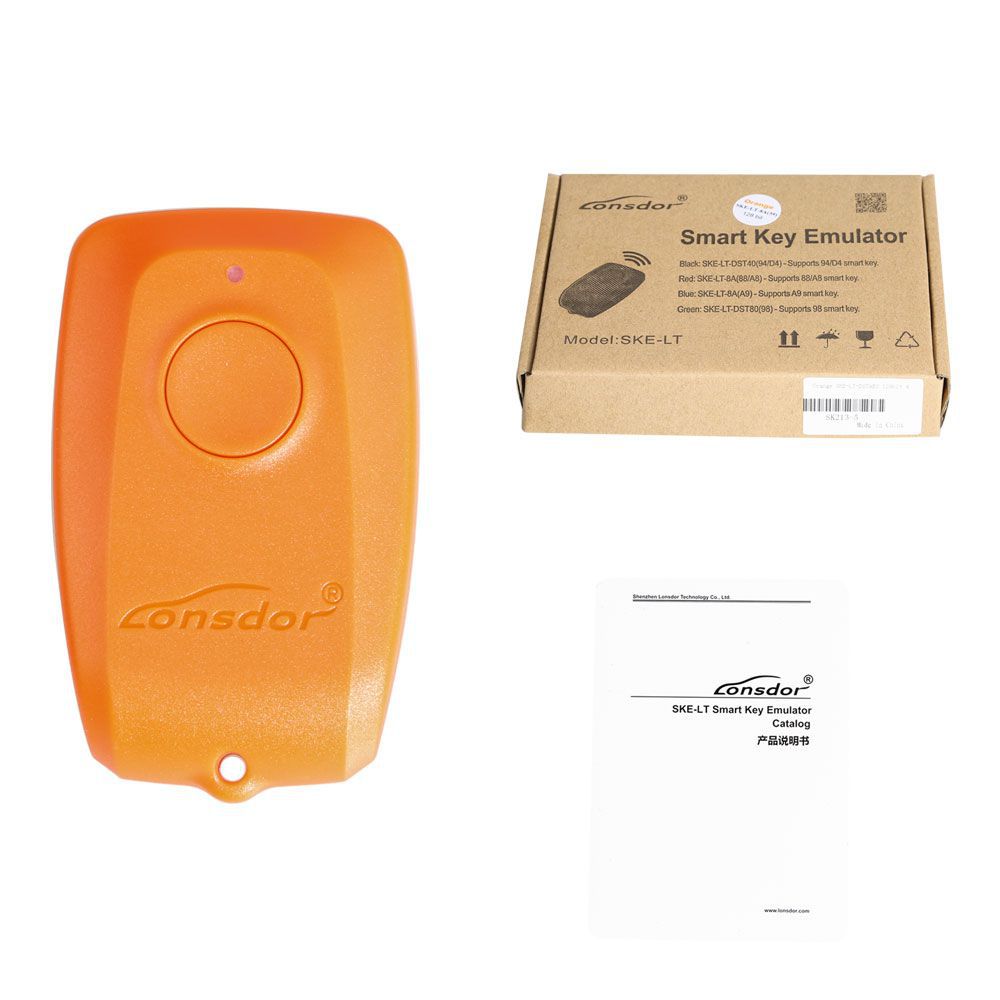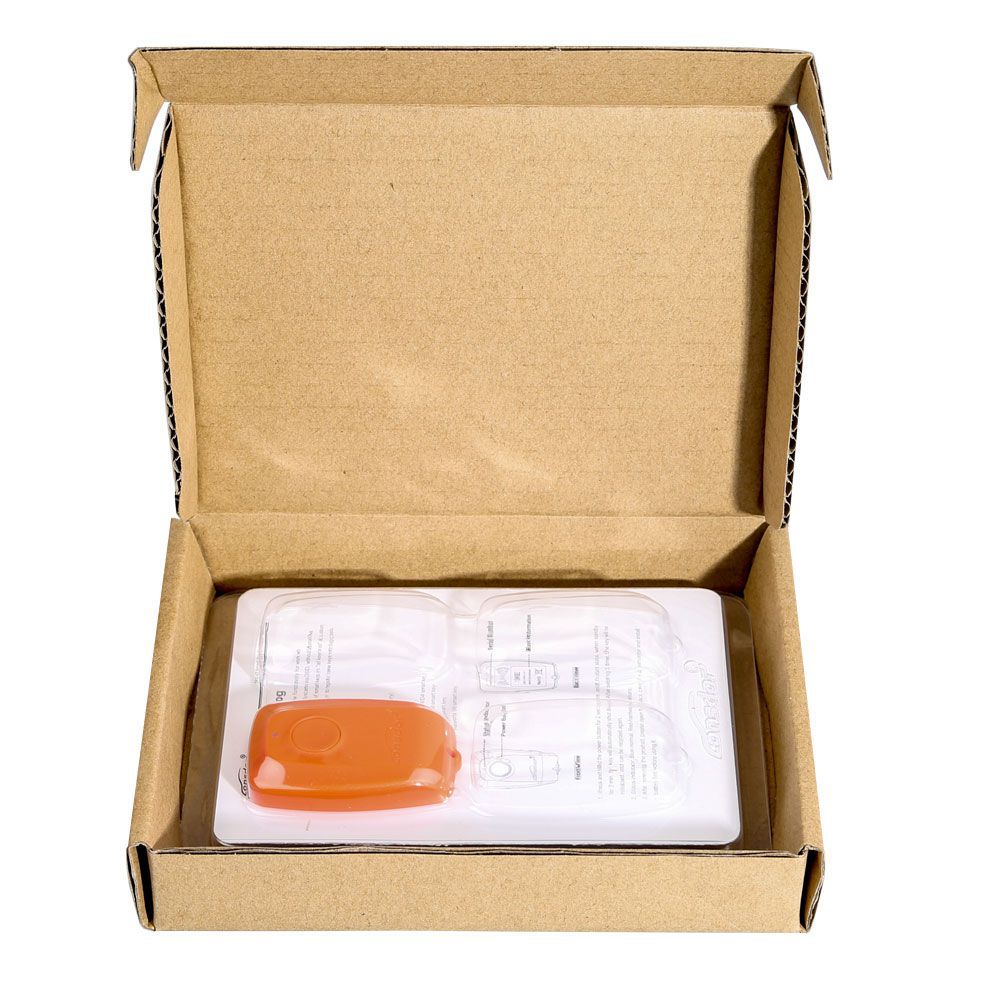 100% Original Lonsdor K518ISE Key Programmer Plus Orange SKE-LT-DSTAES Emulator Support Toyota 39 (128bit) Smart Key All Lost
Lonsdor K518ISE Key Programmer Plus Orange SKE-LT-DSTAES Emulator Support Toyota 39 (128bit) Smart Key All Lost.K518ISE ist ein eingebauter Volkswagen 4th 5th Adapter & RFID Transponder Reader / Schriftsteller, unterstützt kostenlose BMW FEM Schlüsselprogrammierung, keine Tokens Beschränkung und kostenlose Aktualisierung.
Price:

US$1,349.00

/

piece
Discount Price:
Shipping:

Express Shipping Service


Estimated delivery time:

3-15

working days.

See details ?

Returns:

Return for refund within 30 days, buyer pays return shipping.

Read details ?

Support: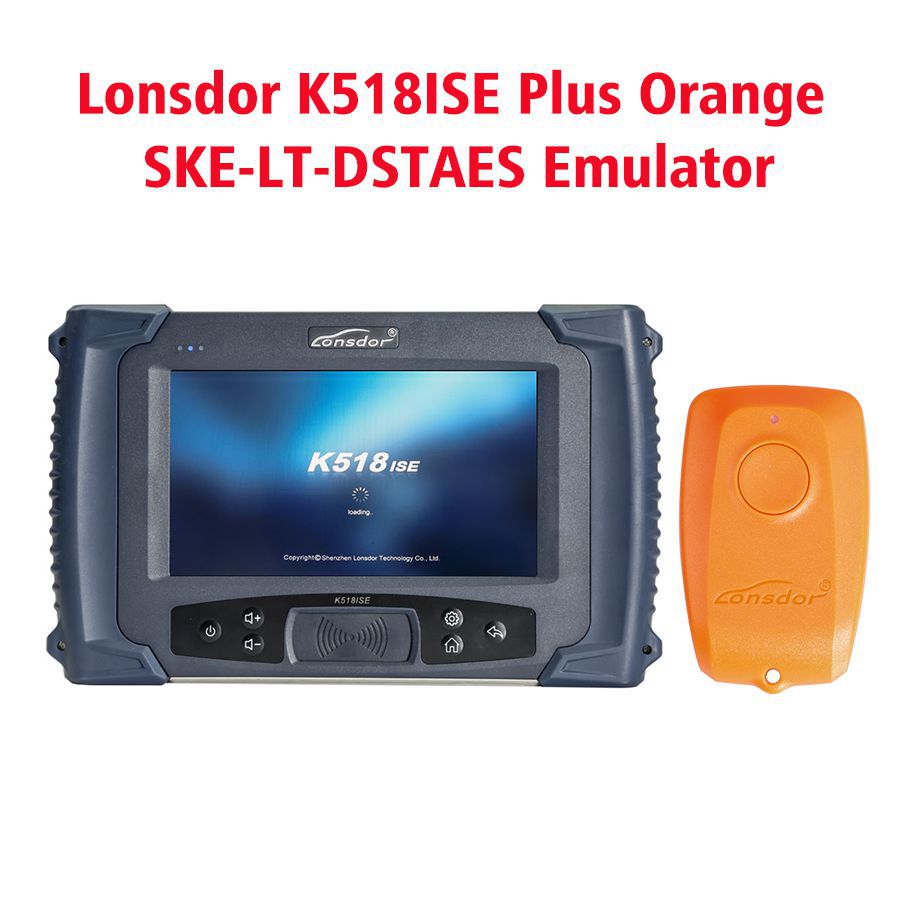 Product Details

Product's Reviews

Newest Lonsdor K518ISE Key Programmer with Odometer Adjustment for All Makes
EigeneLonsdor K518ISE Key Programmer PaketundEmulator für SKE-IT Smart KeyDu kannstProgramm Toyota/Lexus smart key for all key lost via OBDundeine breite Palette von Produktenaus Europa, Amerika, Asien und China.K518ISE isteingebauter Volkswagen 4th 5th Adapter & RFID Transponder Reader, unterstützungenkostenlose BMW FEM Schlüsselprogrammierung (für alle verlorenen Schlüssel, geben Sie 32-bit ISN-Code)Nein.Lonsdor K518ISE ist spezialisiert aufVolvo, Maserati, Ferrari, Lamborghini, Bentley, Nissanusw.Lonsdor K518ISE ist kostenlose Aktualisierung online und keine Token-Beschränkung.
Lonsdor K518 Hauptfunktionen & Eigenschaften:
IMMO
bilisierung
Einstellung des Geräts
Eingebauter Volkswagen 4th 5th Adapter
Eingebautes Chip && Remote Detection Modul.
Kostenlose BMW FEM Schlüsselprogrammierung
Program Toyota/Lexus smart key all key lost via OBD
Lonsdor K518ISE Key Programmer Besonderheiten:
Volvo
(S40, S60, S80, XC60, XC90, C30, C70, V40, V60, V70) Schlüsselprogrammierung.
Toyota/Lexus: smart key all key
lost
- via OBD () ohne Demontage)
BMW
CAS3/CAS3+/CAS3++: direkte OBD-Programmierung
BMW CAS4/CAS4+: Demontage von Lesedaten
16 -Neuer Maserati: Smart Key Programmierung
16 -New Ford: Smart Key Programmierung
Hyundai
/
Kia
46/47/8A smart key: PIN-Code-Lesung über OBD, alle Schlüssel verloren inklusive.
Renault
(Megane, Koleos, Scenic) ohne PIN-Codeprogrammierung
VAG Gruppe 4th & 5th
IMMO
bilizer system
Ferrari (458, F12, F149): direkte OBD-Programmierung
Peugeot
/
Citroen
: Zwei Möglichkeiten, PIN-Code & Programmierung zu lesen, alle Schlüssel verloren.
London K518ISE Highlights:
1.Das beste Auto-Diagnose-Tool basierend auf
Android
2.
WIFI
Networking sorgt für eine bequemere Softwareaktualisierung
3.Keine Notwendigkeit, Speicherkarte zu stecken, oder den Computer mit Datenkabel verbinden, flexibler in
Online-Aktualisierung, Aktualisierung und Aktivierung.
4.Mit
USB-B2.0
Standardstecker,
OBD-II Prüfkabel
integriert mit der Diagnose-Steckerfunktion des Adapters.
5.Diagnoseschwindigkeit stark beschleunigt, Arbeitseffizienz verbessert, bessere Zeitersparnis.
6.7 Zoll hohe Helligkeit, High Definition Farbe
IPS kapazitiver Bildschirm
7.3800mAh prolymer Batterie
8.Unterstützen Sie externe Speichererweiterung, besser innerhalb
32G
9.Eingebauter Profi,poerful
Betriebsassistenz System

Lonsdor Orange SKE-LT-DSTAES The 5th Emulator for Toyota & Lexus Chip 39 (128bit) Smart Key All Lost via OBD

Orange smart key emulator für Chip 39 (128bit) Testwagenmodelle:
Hilux...
Glücklicher.Okay.
YARIS...Okay.
Keine Verbindung vom Server
Kunden Feedback:
Megane 2 2007 Schlüsselkarte erfolgreich gemacht.10 Sekunden getan
Golf5 VDO Dash ruft zurück, als der Schlüssel OK ist.
Astra H 2005 alle Schlüssel verloren
Fehler beim Einfügen des Pinlesers
die Nadel aus dem Armaturenbrett
Nissan prox funktioniert super.
2018 bmw x5 verlor Schlüssel es sprach mit dem Auto geben Schlüsselpositionen
Dodge RAM1500 und Journey funktionieren
Mitsubishi ASX 2013 - year add key works.
Cadillac ESCALADE 2017 smart key works
Funktioniert auf einem Teil von Vag alle Schlüssel verloren 2010-
unterstützt 4th IMMO System 202AD Schlüssel.
Mit anderen Worten, solange der vierte IMMO erfolgreich über 202AD ausgelesen werden kann.
mini cas3 done
alle Schlüssel verloren bmw 540 casa2 japon Modell getan.
Volvo xc60 done
zurücksetzen G immox fertig
immobox vw las pincode ok but no program key
test in vw amarok, program key done, kms done
heute prius C - G Chip alle Schlüssel verloren
Nissan umgekehrt automatisch pincode und Programm gemacht, sehr schnell.
passat B6 2005 Jahr fernprogrammierung OK
CARRY 50 2013 - alle Schlüssel verloren OK - G Chip
Alle unter einer Minute 2018 Kia Forte entfernt...hat nicht einmal Zündung an
Hinzufügen von RAV4 2016 Smart Key (mit type3) erfolgreich
Ford ecosport prox.
Mitsubishi l200 2014 1 sec.getan
Der Londsor K518 kann den 10-Minuten-Bypass auf dem alten ford 2000-2009 durchführen
Der Lonsdor hatte im Dezember einige Updates, also entschied ich mich, diese Woche zu versuchen.Ich habe drei Autos benutzt und alle drei erfolgreich codiert.Erste Auto eine 2005 Megan Karte Schlüssel innerhalb einer Minute getan, zweite ein 2010 Zafira mit einer Minute abgeschlossen und schließlich ein 2017 ford fiesta smart key abgeschlossen innerhalb einer Minute.Wie bereits gesagt, die Tatsache, dass es von einem Android-basierten OS läuft, hat dieses Gerät eine Menge Potentiale.Ich kann sicher sagen, dass ich sieben Aufträge mit dem Gerät abgeschlossen habe, damit es für sich selbst bezahlt wird.Obwohl ich andere Werkzeuge habe, die diese Jobs hätten machen können, sehe ich nach zukünftigen Updates, so dass wir mehr Erfolg auf VAG immo 4 und 5 haben können.
Liste der Pakete:
1* Tragbare Tasche(groß)
1*Haupt-Rechner
1*Netzteil
1*USB Kabel
1*Verpackung Bundle
1*Prüfkabel für OBD
1*Extra Anschluss
1*Benutzerhandbuch
1*Tragbare Tasche(klein)
1*KPROG Adapter
1*RN-01 Board
1*E-01 Board
1*FS-01 Board
1*20P Kabel
5*Sicherungsstift
1*Zertifikat
1pc x Orange SKE-LT-DSTAES Der fünfte Emulator