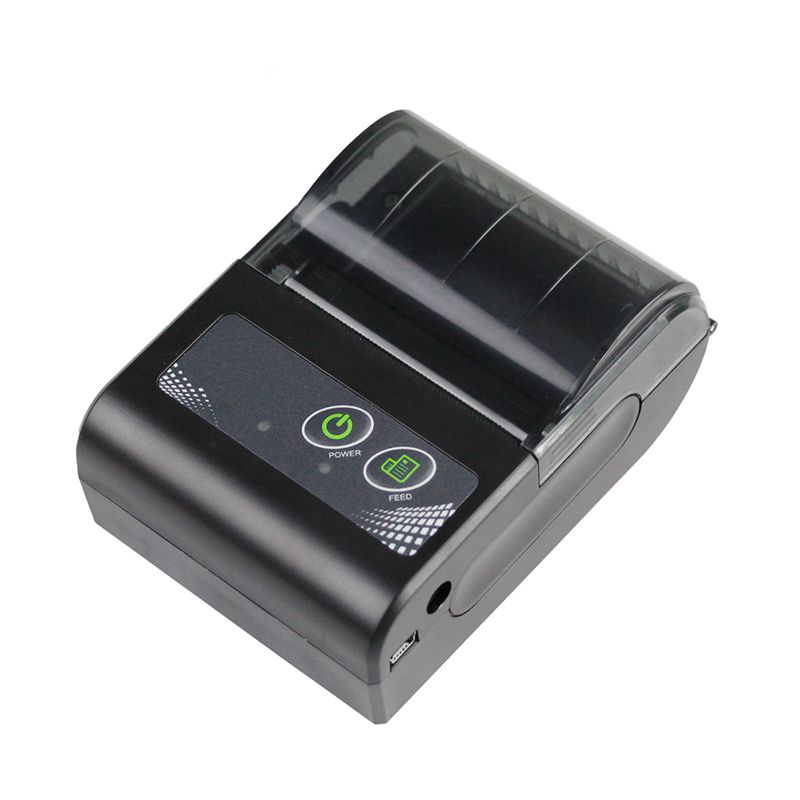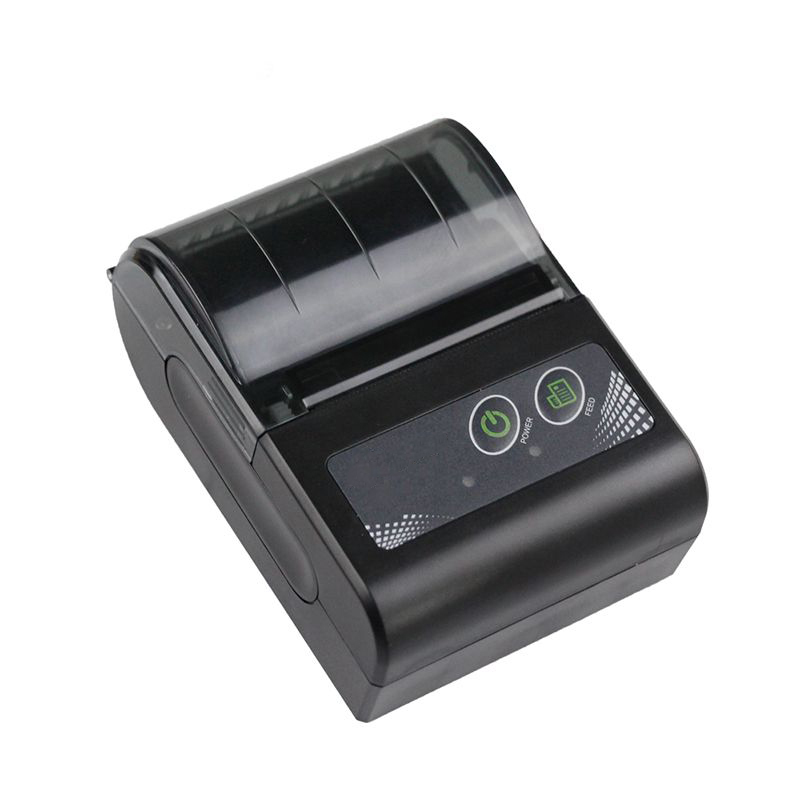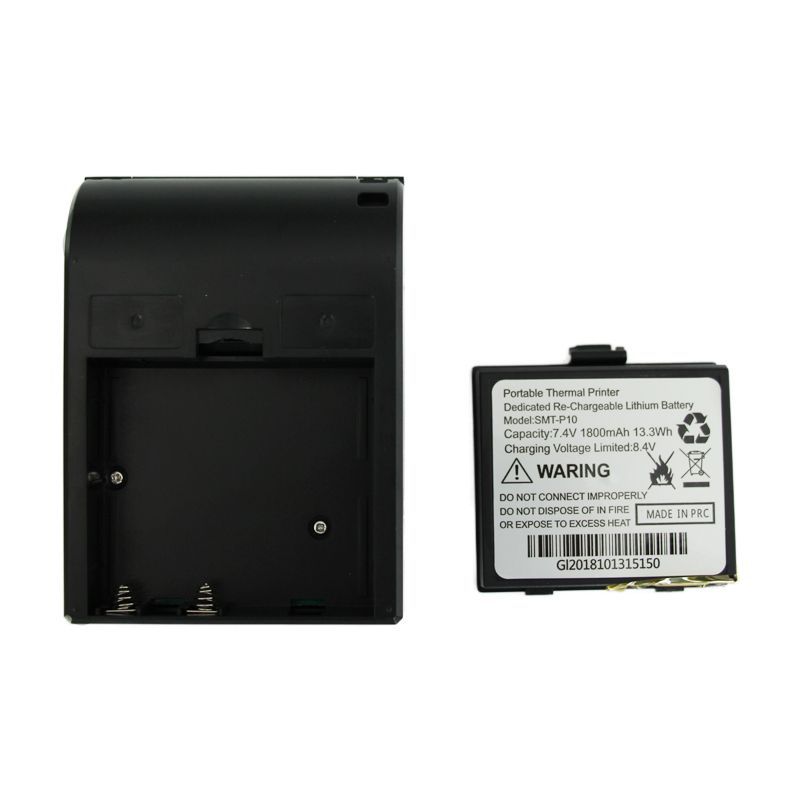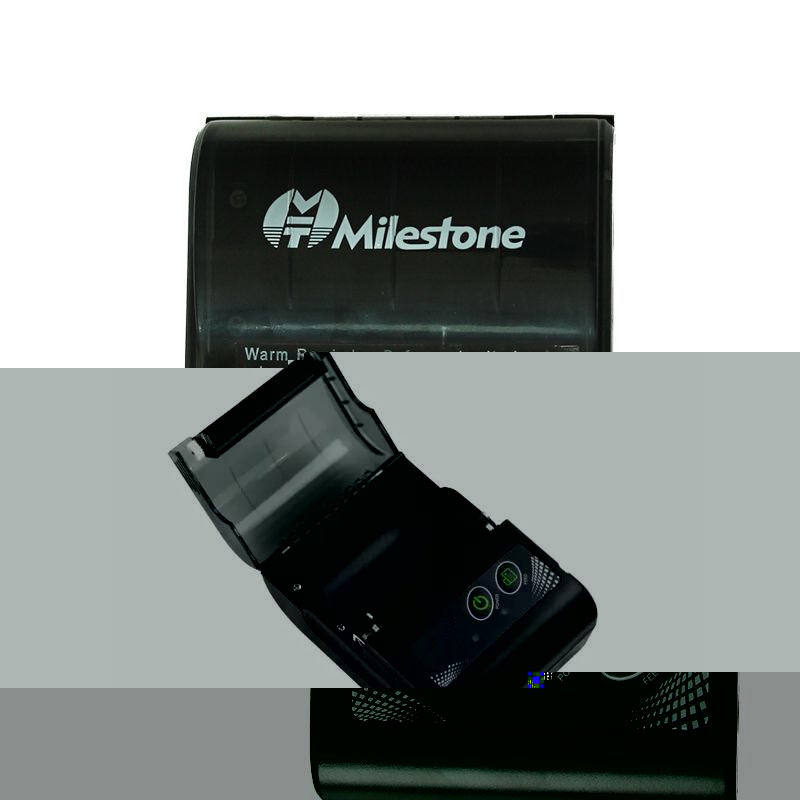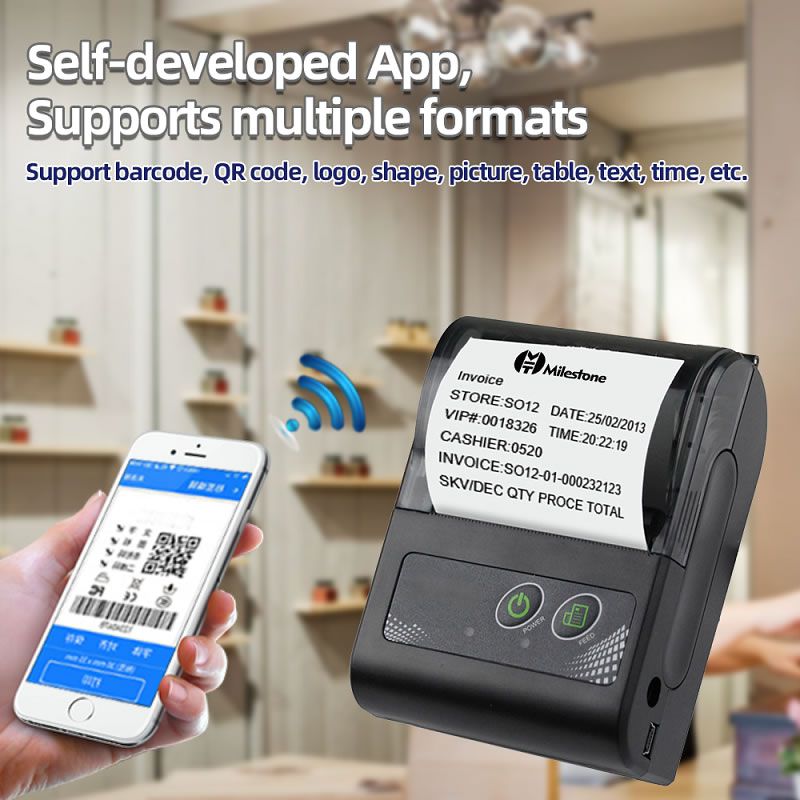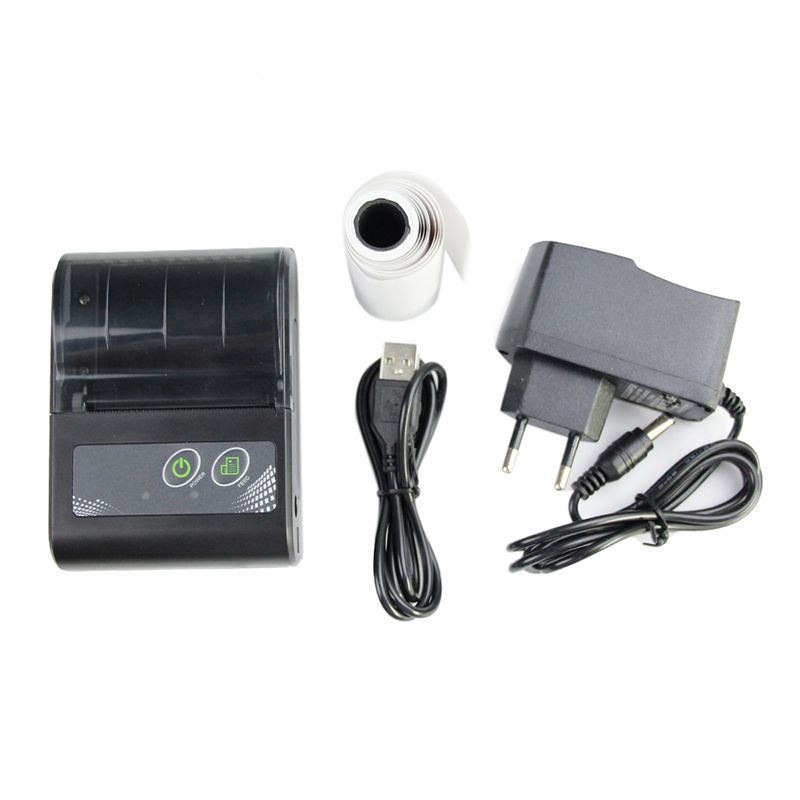 Portable Bluetooth Thermal Printer Quittung 58mm 2 Zoll Mini pos Wireless Windows Android IOS mobile Pocket p10
Portable Thermal Printer Bluetooth Quittungsblatt 58mm 2 Zoll Mini pos Windows Android IOS mobile Pocket p10
Unterstützung der Verbindung von Smartphones, einfach für Sie zu bedienen, verbessern Ihre Arbeitseffizienz
Shipping:

Airmail Post


Estimated delivery time:

7-45

working days.

See details?

Returns:

Return for refund within 30 days, buyer pays return shipping.

Read details ?

Support: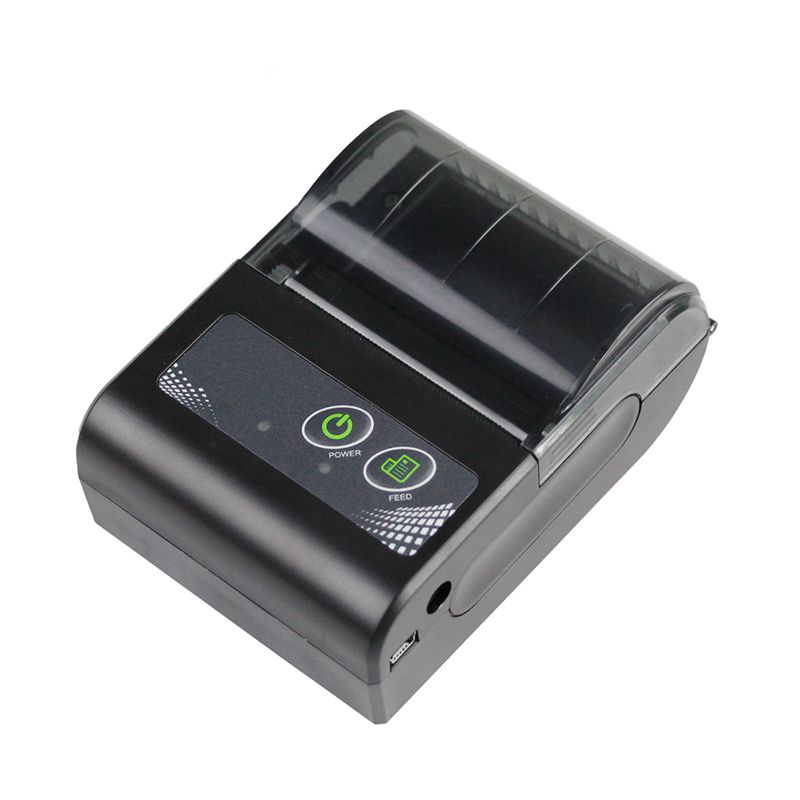 Product Details

Product's Reviews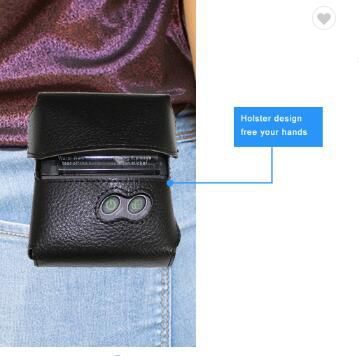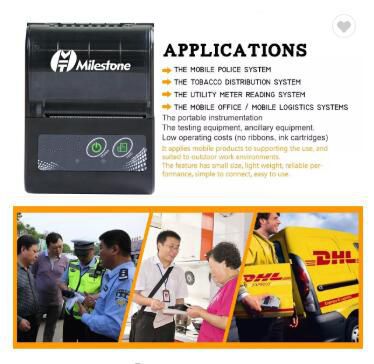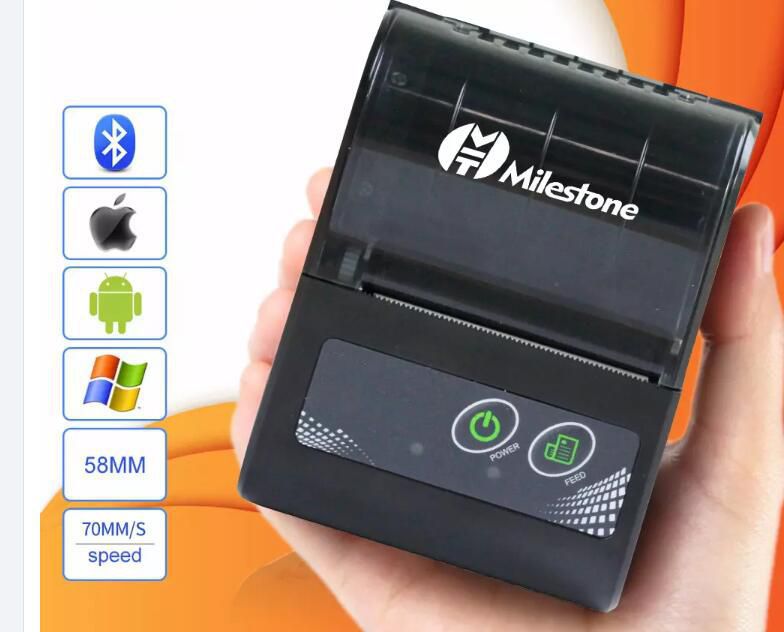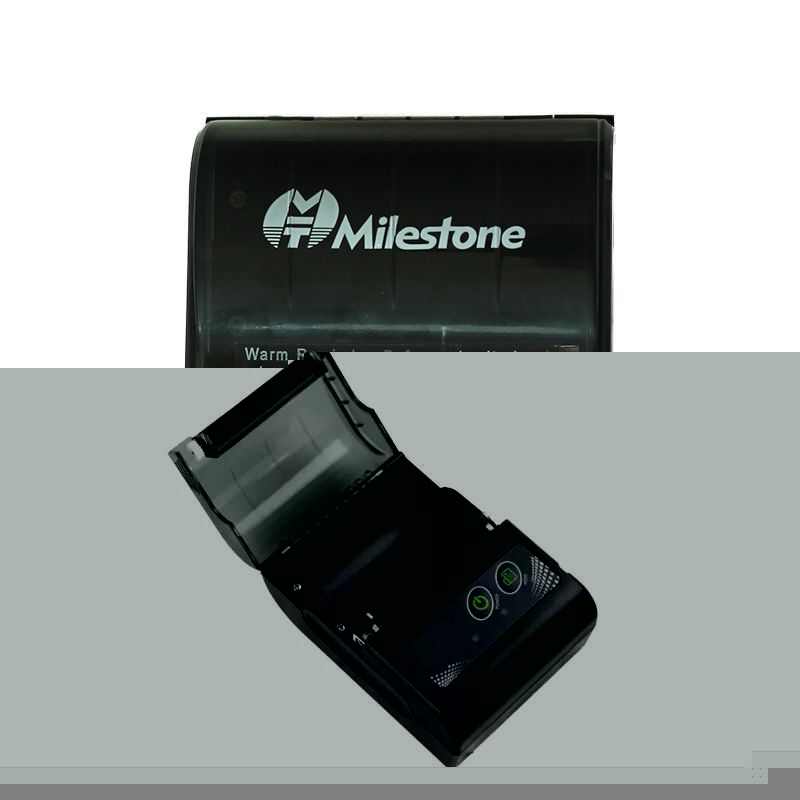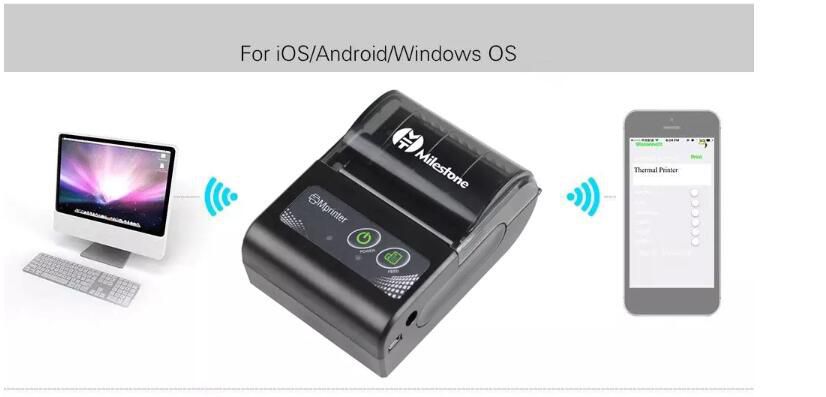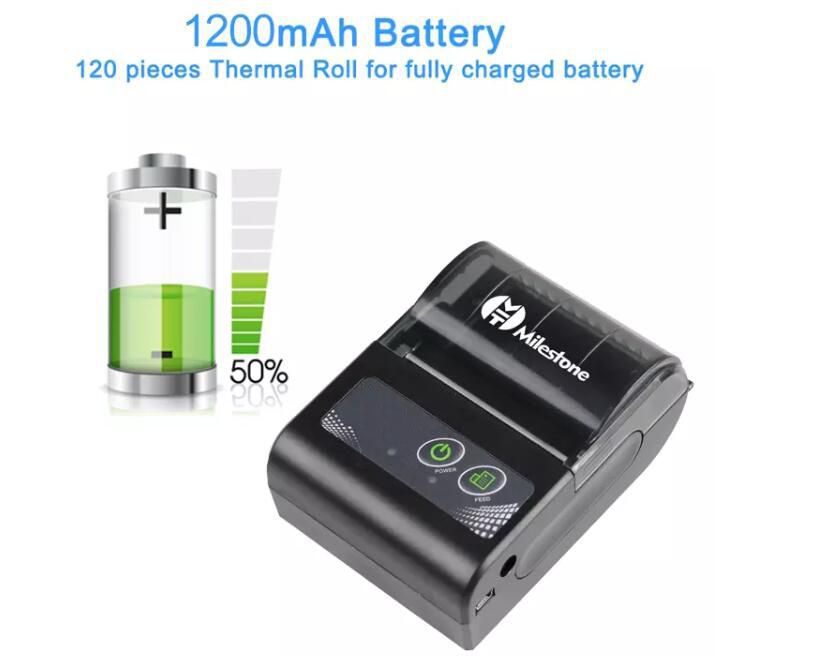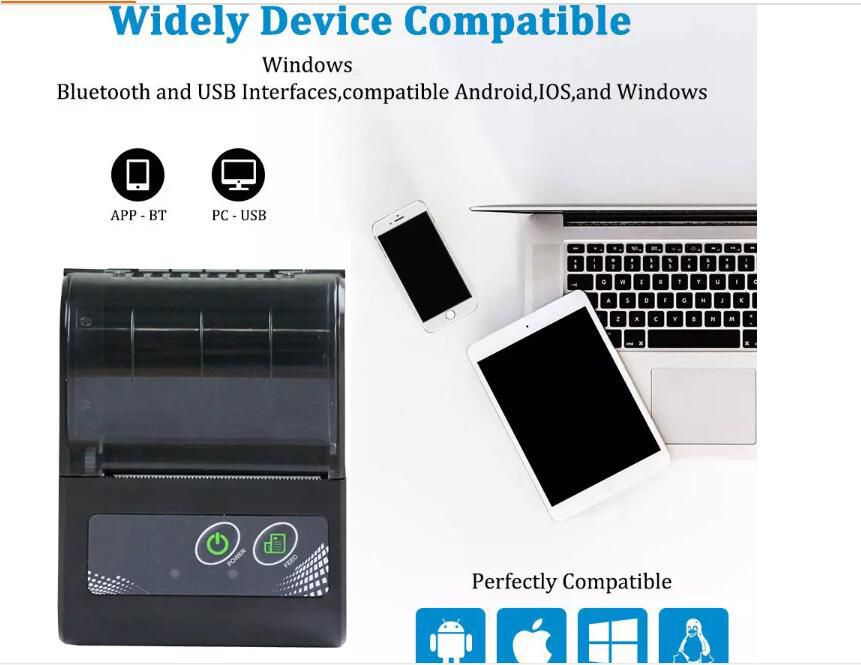 Was ist das SDK dieses Druckers?
können Sie über diesen Link herunterladen:https://www.mhtclouding.com/MHT/MHTFile/andere/MHTDevelopmentKit.zip
Wie erhalte ich die Quittungs-App des Verkäufers?
Sie können App Mlabel in App Store oder Google Play hochladen, es ist unsere neueste App, in dieser App, können Sie wählen Sprache, die Sie wollen,
es kann russisch, spanisch und andere Sprachen drucken,
Account is MHT, need't password, then direclty click log in, need to register in this app
in dieser App können sowohl Quittung als auch Label drucken
wie man den Treiber für Drucker bekommt?
können Sie über diesen Link herunterladen:https://drive.google.com/file/d/0B9xDryA985faGRnUU5OEJ6X0k/view?usp=sharing
Wie verbinden Sie Bluetooth mit Telefon?
1.open our printing app in your phone 2.in the app, select bluetooth of printer 3.connect the bluetooth 4.can print by telephone via bluetooth Note: can't find bluetooth of printer in phone's setting, can't connect bluetooth in setting, only can connect Bluetooth in our app
Passt es auf Loyversum?
Es passt nicht auf loyerselve
Passt es auf die eigene App des Käufers?
Ich bin nicht sicher, einige Käufer's App, es kann passen, einige Käufer's App, es kann nicht passen Verkäufer's App perfekt
welche Funktion hat dieser Drucker?
Es kann Quittung, Ticket drucken, kein Label durch unsere App drucken, Sie können jeden Text, den Sie wollen bearbeiten, können auch unsere Modell-Quittung in unserer App verwenden
Was sind die Artikel in einem Paket, wenn Sie "nur Drucker" auswählen?
1 x MHT-P10 58MM Bluetooth Thermal Printer mit Batterie, 1 x Paper Roll, 1 x USB Cable, 1 x Power Adapter, 1 x Zweisprachiges Benutzerhandbuch in Englisch und Chinesisch
Anmerkung:
1.Nach dem Verkauf Garantiezeit is t 2.2..Nach dem Erhalt des Pakets, falls es Probleme gibt, kontaktieren Sie uns bitte rechtzeitig vor der Rückmeldung, wir senden Ihnen Video zur Lösung Ihres Problems, wir können auch Problem per Fernbedienung lösen, wenn nicht lösen, wir können Ihnen erstatten oder senden Sie einen anderen Drucker.Wenn Sie unsere Produkte mögen, geben Sie uns bitte 5 Sterne positive feedback, es ist sehr wichtig für uns.Standarddrucksprache ist Englisch, wenn Sie eine andere Sprache drucken möchten, hinterlassen Sie bitte eine Nachricht, z.B. wenn Sie Russland drucken möchten, wenn Sie eine Bestellung aufgeben möchten, hinterlassen Sie bitte eine Nachricht, die dies sagt: Unser Ingenieur wird Drucker bedienen, um Russland drucken zu lassen, es kann Russland und Englisch gleichzeitig drucken
Welches Papier passt dazu?
Es passt auf Belegpapier 58*30 58*50mm
MHT-P10:
Verabschieden wir uns von dem traditionellen dot-matrix Drucker!Hier ist ein tragbarer und hocheffizienter Thermodrucker für Sie!DiesMHT-P10 Mini Bluetooth Thermodruckersetzt leichtes Gewicht, hervorragende Konnektivität und lange Batterielebensdauer in einem.Handheld Design macht es erfolgreich anwendbar
zu einer Vielzahl von Feldern und ermöglicht es Ihnen, es in Taschen oder Kisten zu setzen, um leicht jederzeit und überall zu verwenden.Der mobile Drucker kann durch die wiederaufladbare Batterie angetrieben werden.

Wesentliche Merkmale:

Mit Bluetooth 4.0 unterstützen Sie Android, iOS und Windows, bequem, um Daten von Ihrem drahtlosen Gerät zu drucken
-Hohe Effizienz, Druckgeschwindigkeit erreicht 90mm/s, klarer Druck Auto-Schlaf, Auto-wach, Strom sparen
-Unterstützung der Verbindung von Smartphones, einfache für Sie zu arbeiten, Ihre Arbeitseffizienz zu verbessern
(Bitte laden Sie die Anwendung in Google Play oder APP Store herunter.Loyoversum,iOS: POS-Print V1.0)
Direkter Thermodrucker verwendet Thermopapier anstelle von Tinte und auch er ist typischerweise kleiner, schneller
und energieeffizienter als dot-matrix Drucker
Mit 2600mAh 7.4V Akku kann dieser mobile Drucker kontinuierlich bis zu 10 arbeiten
Stunden
-Klein und leicht, leicht zu tragen überall für die Arbeit, wie die Taxi-Rechnung, Verwaltung
Empfang, Post-Quittung, Restaurantbestellung, etc.

Parameter Leistung:

- Druckverfahren: Thermolinedruck
Bluetooth Version: 4.0
- Schnittstelle: Power Jack, Mini USB
- Druckgeschwindigkeit: 90mm/s
- Punkt pro Zeile: 384 Punkte/Zeile
-Papierdicke: 0,05mm
Papierbreite: 58mm
-Druckbreite: 48 mm
Durchmesser des Rollpapiers: 30mm
- Lebenszykluszeit: 50km
- Barcode-Typ: UPC - A / E, EAN - 13 / 8, CODE39 / 93 / 128, TIF, CODABAR;
2D: QR-Code, PDF417
- Druckbefehl: ESC / POS
Max. Auflösung:203DPI
Packungsgröße:13 x 9 x 10 cm
Batterie: 1800mAh
- Ladezeit: 3 Stunden
- Standby-Zeit: 120 Stunden