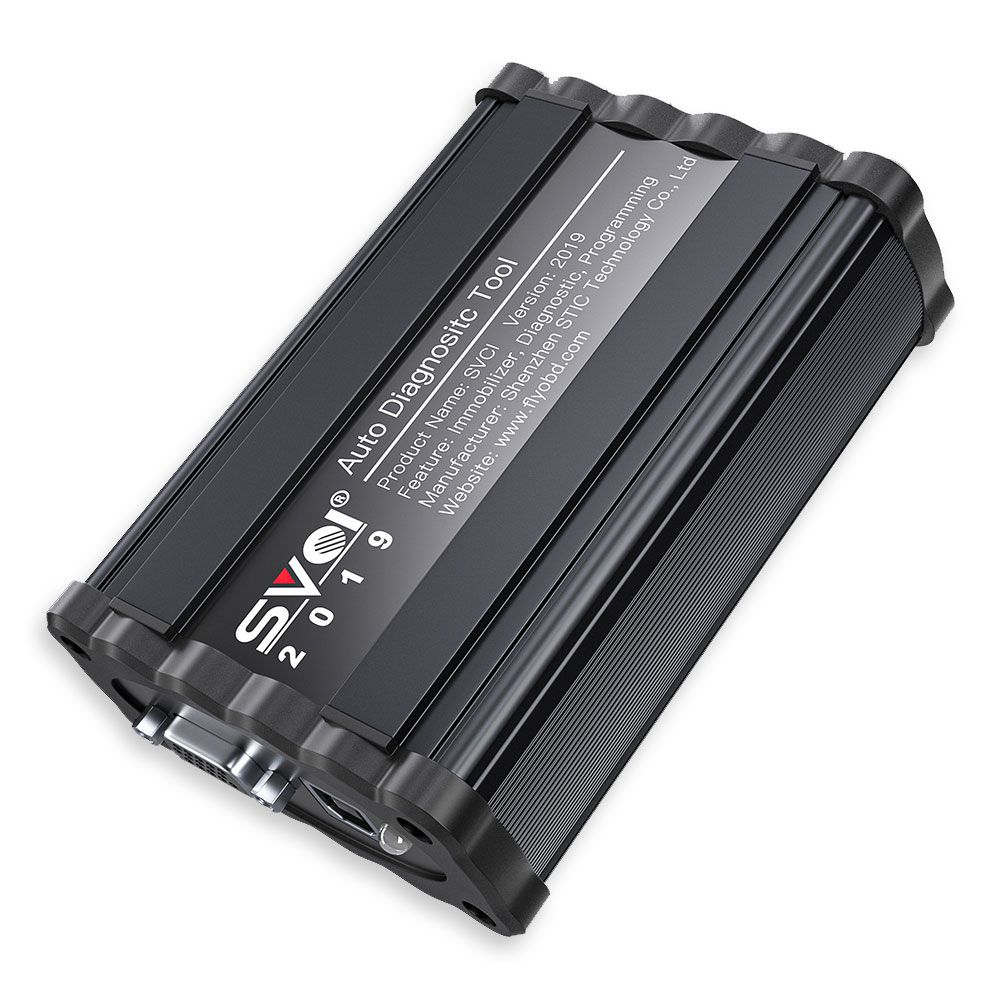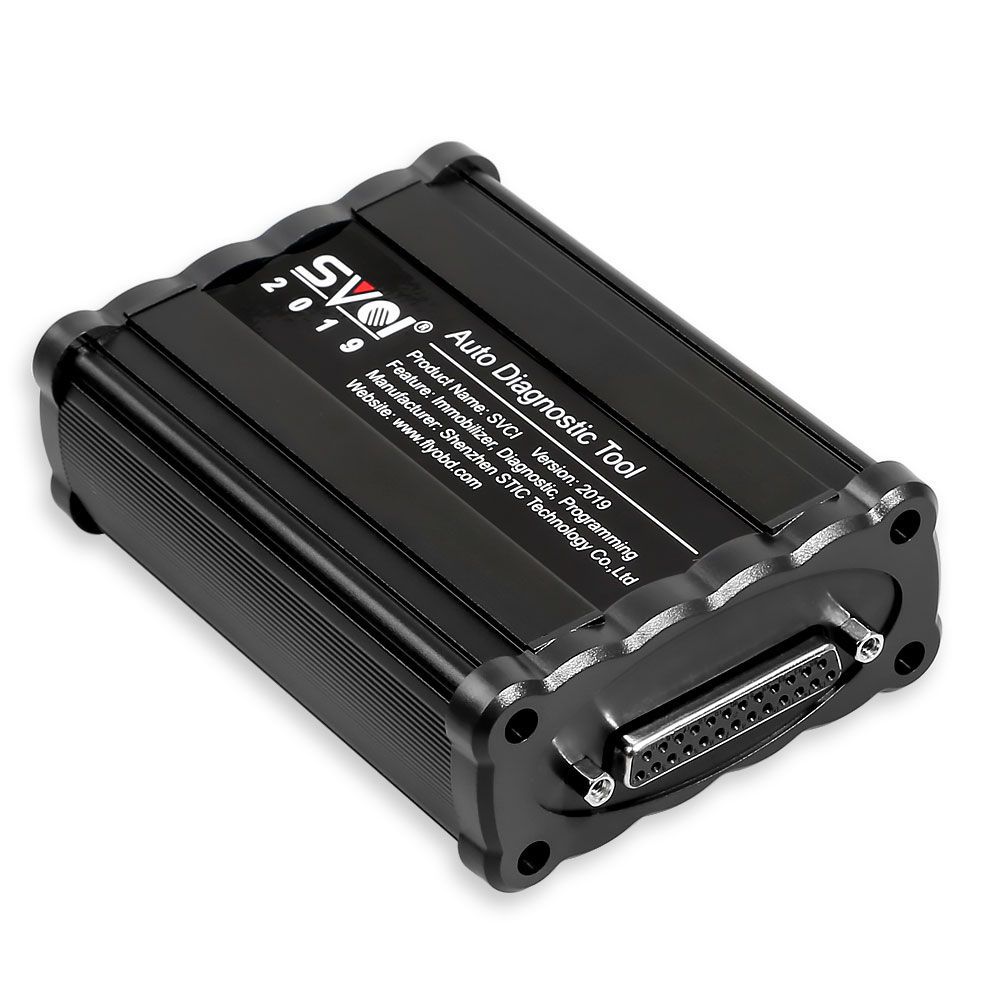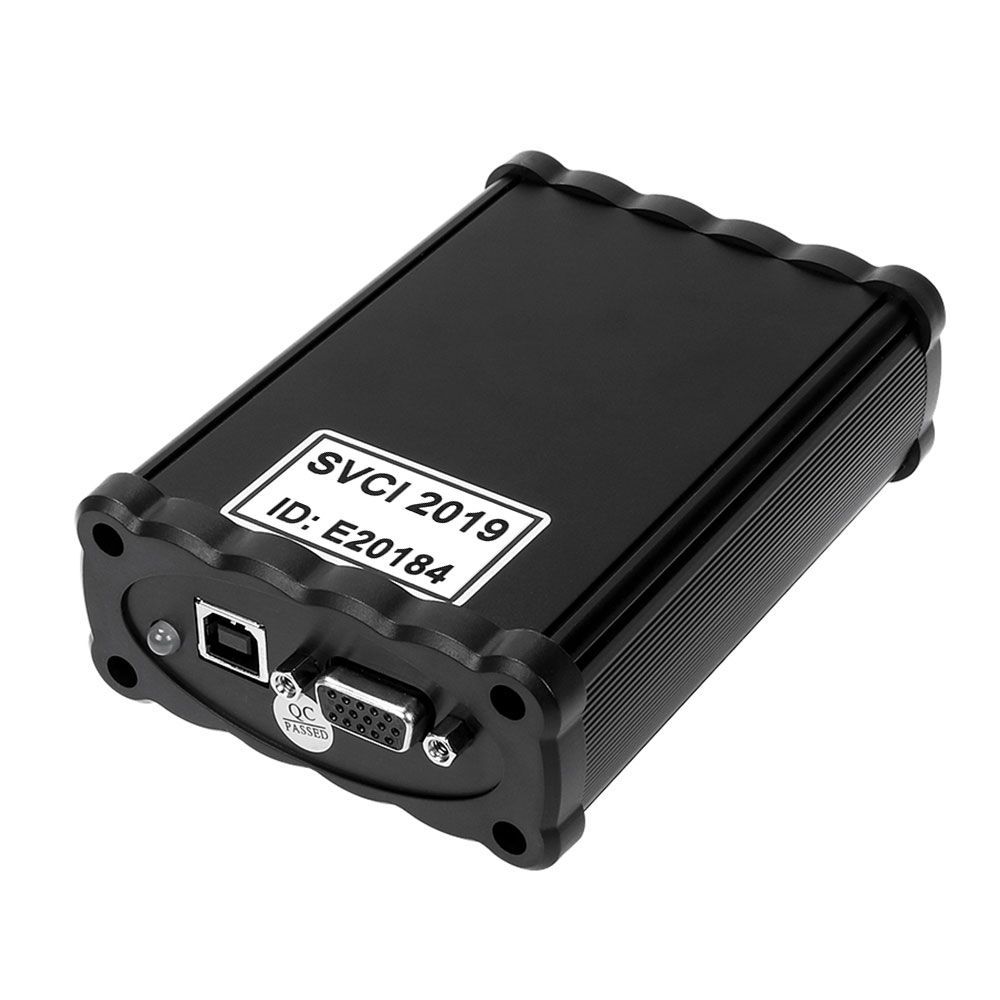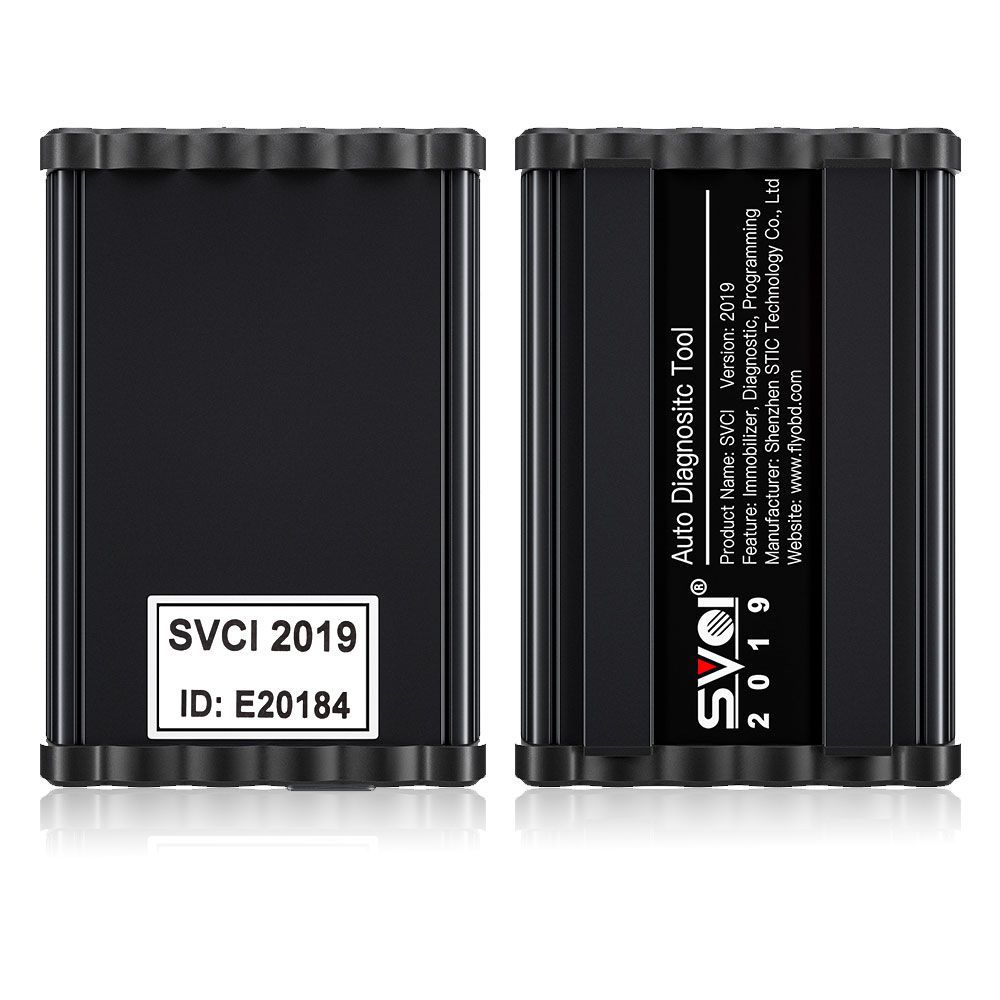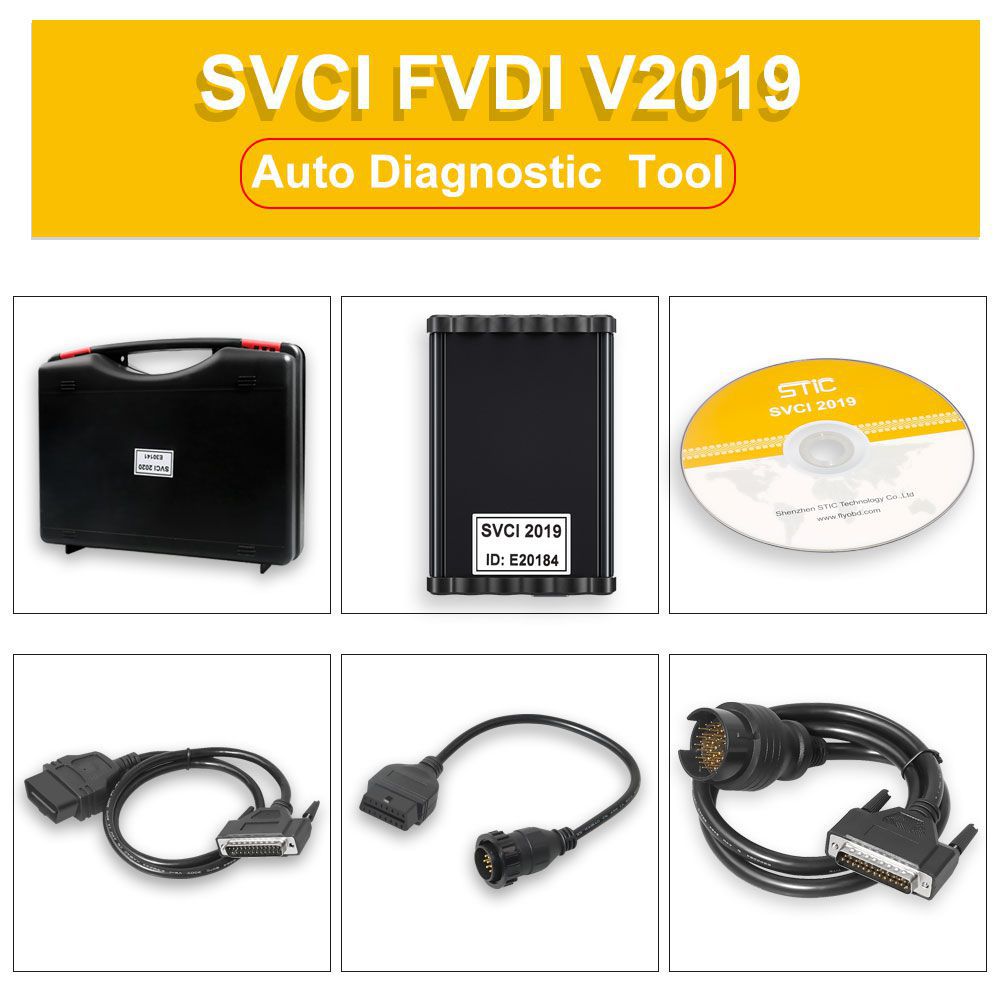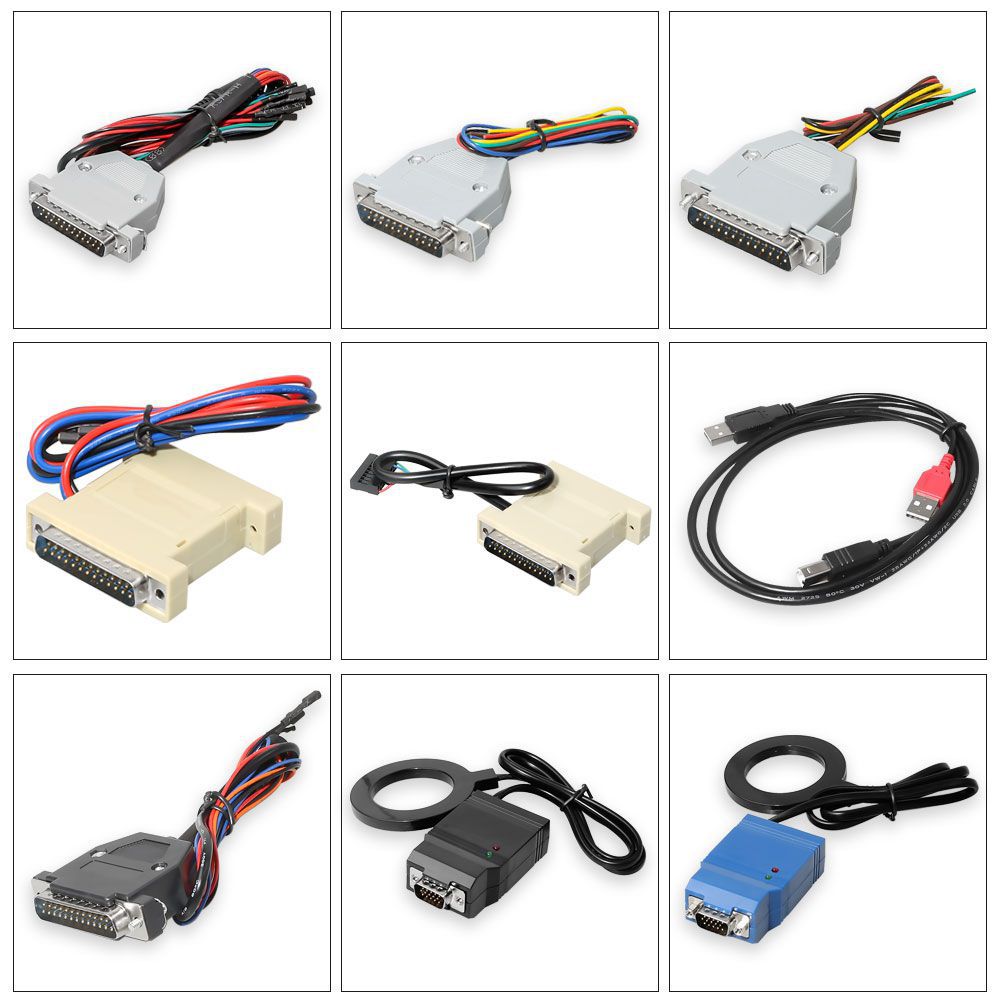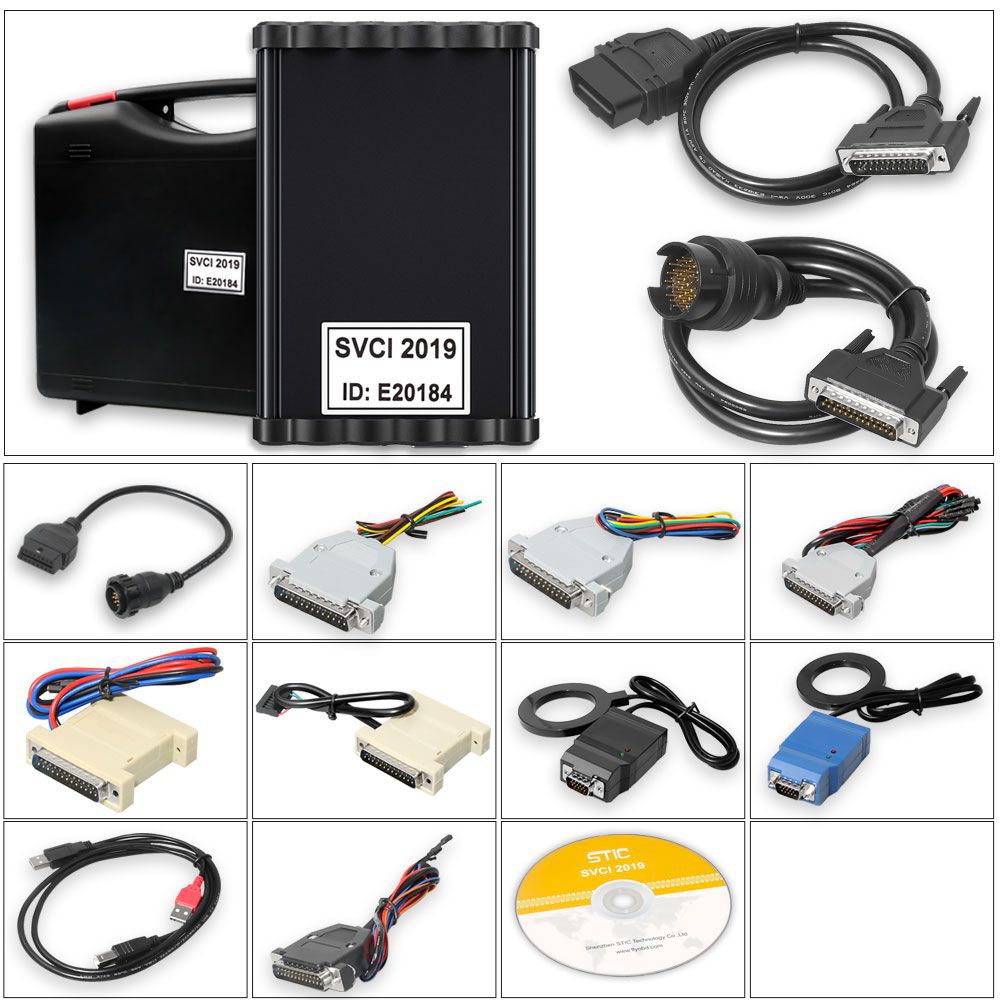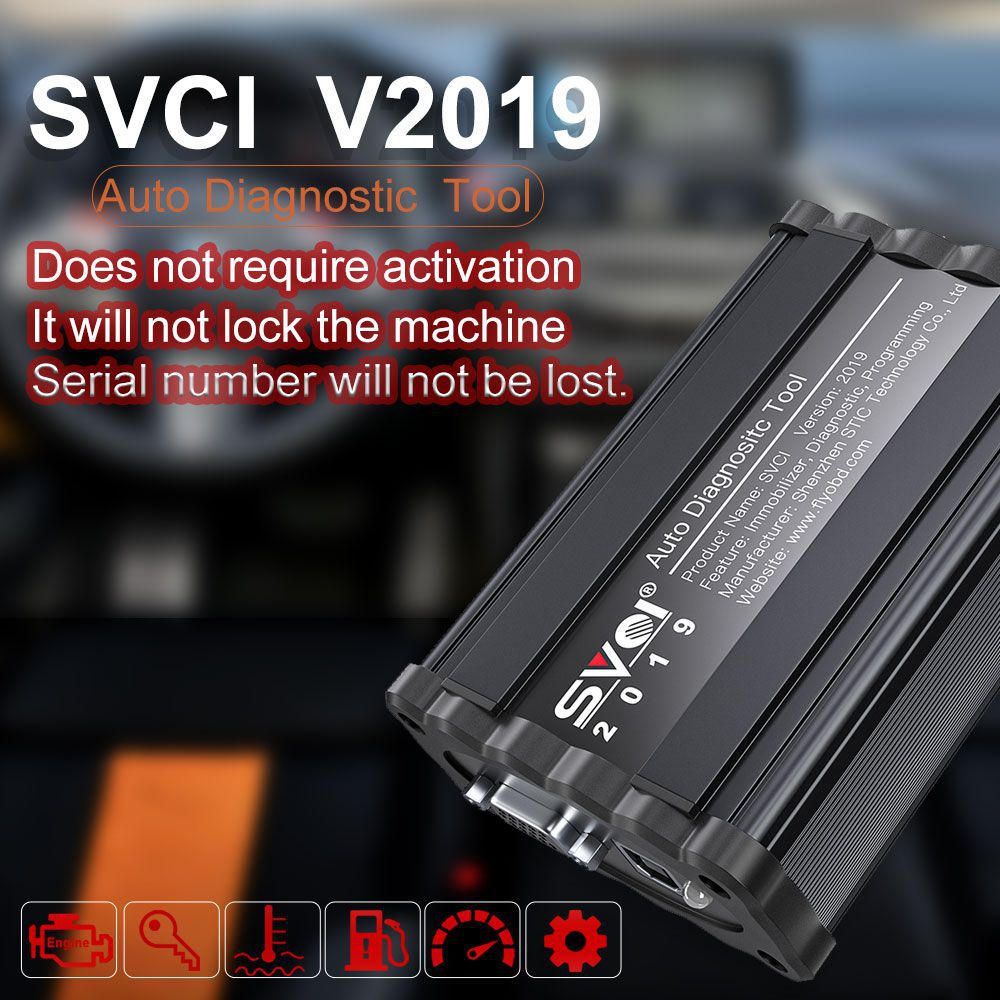 SVCI V2019 FVDI ABRITES Commander Vollversion FVDI 2019 Selbstdiagnosewerkzeug
Die Schnellstart-Software SVCI 2019 verfügt über 38 Verknüpfungssymbole. Klicken Sie mit der linken Maustaste auf das Symbol, um die entsprechende Software zu starten. Im Vergleich zum Schnellstart der SVCI 2018 wird der Aktivierungsdialog nach dem Klicken auf das Symbol nicht angezeigt.
Price:

US$399.00

/

piece
Discount Price:
Shipping:

Express Shipping Service


Estimated delivery time:

3-15

working days.

See details ?

Returns:

Return for refund within 30 days, buyer pays return shipping.

Read details ?

Support: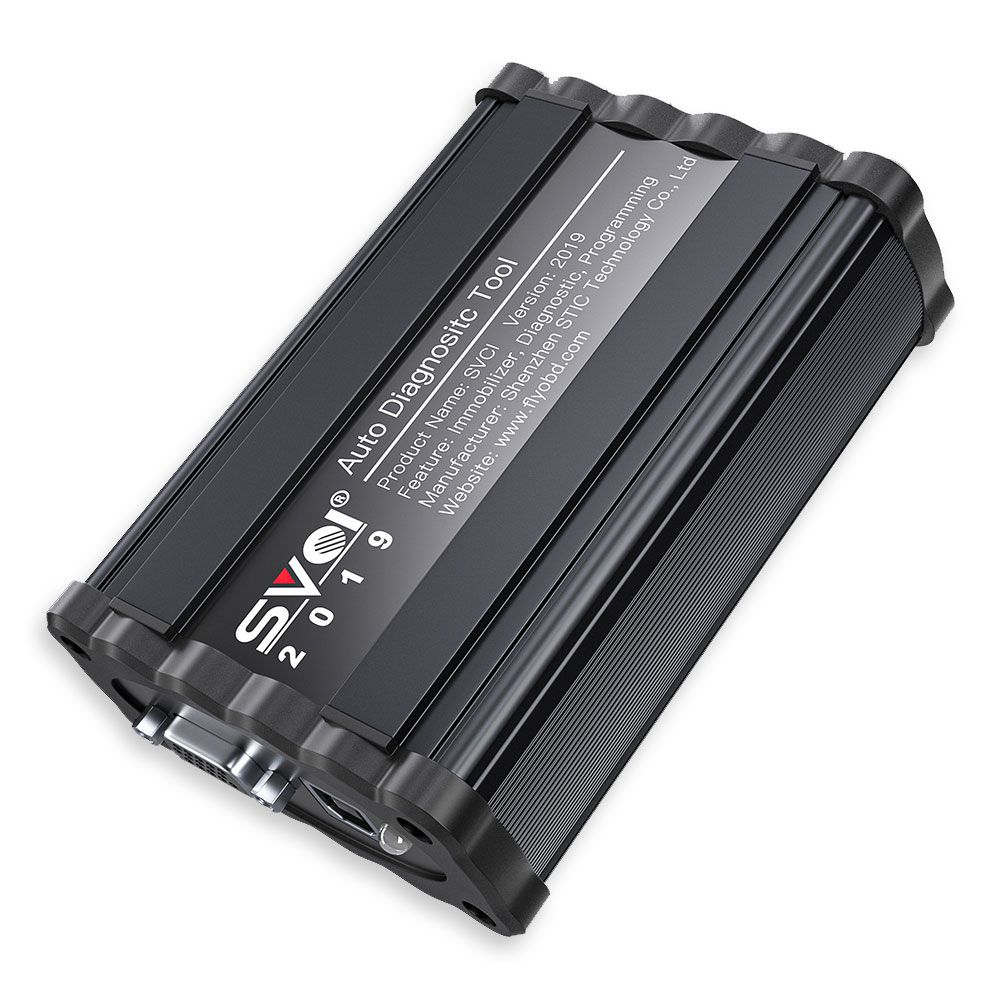 Product Details

Product's Reviews
SVCI V2019 FVDI ABRITES Commander Full Version FVDI 2019 Auto Diagnostic Tool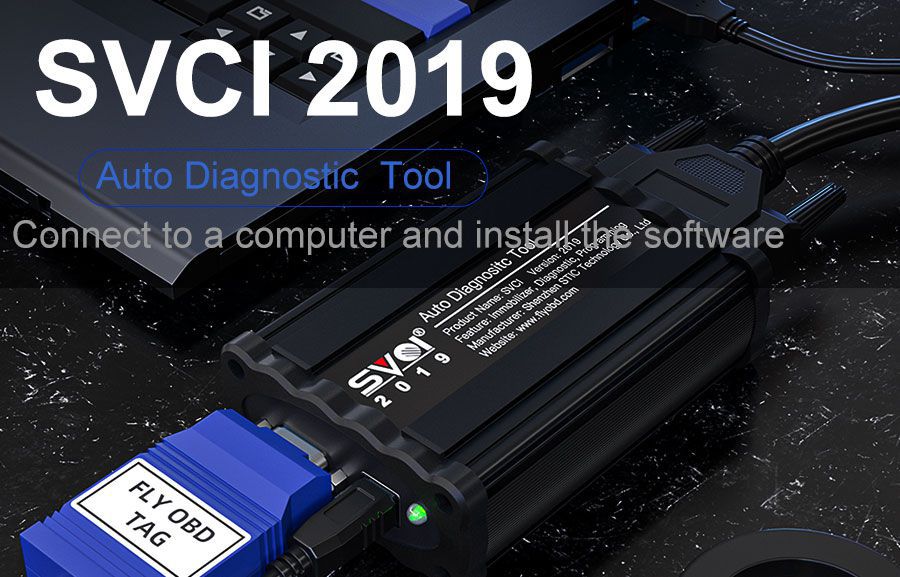 The Difference between SVCI 2019 and SVCI 2018:Hardware Difference:
1. SVCI 2019 has fewer button batteries than SVCI 2018.
2. SVCI 2019 does not require activation, it will not lock the machine, and the serial number will not be
lost
.
Software Difference:
1. SVCI 2019 has three more software than SVCI 2018:
ABRITES Commander for VAG V37.0
ABRITES Commander for
BMW
V10.5
ABRITES Commander for Mercedes V10.4
2. These three softwares are all the latest software, and support basic functions such as fault diagnosis, fault code clearing, and data stream reading to new models 2019 VAG (Volkswagen
Audi
Skoda
Seat
), Mercedes-
Benz
, and
BMW
cars. Currently, special functions are not supported.
SVCI 2019 Software Installation:
There is only one executable file on the CD-ROM.
Double-click "AbritesCommanderSetup.exe" to start the installation.
Do not plug the USB into the computer during the installation.
After the installation is complete, connect the USB to the computer.
How to use SVCI 2019 Quick Start Software
SVCI 2019 Quick Launch Software has 38 shortcut icons. Left-click the icon to launch the corresponding software. Compared to the quick
launch
of SVCI 2018, the activation dialog is not displayed after clicking the icon.
The last icon is the firmware upgrade program. Click it to start the firmware upgrade program. You must be online to download the latest firmware program. After downloading, click Update to update the firmware program.
After clicking the icon, the dongle program icon will appear in the tray at the bottom right corner of the computer. The dongle program cannot be exited while the software is running.
SVCI(FVDI) HARDWARE COMPARISON
SVCI 2014
SVCI 2015
SVCI 2018
SVCI 2019
support software
AVDI 18 software
AVDI 18 software
AVDI 18 software+ VVDI2 software
AVDI 18 software+ VVDI2 software
Software version
One version
two version
two version
three version
Support the years of
Vehicle manufacture
before 2014MY
before 2015MY
before 2015MY
before 2019MY for VW/Mercedes/BWM
connection network
NO
YES
YES
NO
Online activate
NO
YES
YES
NO
useful life
forever
5 years
5 years
forever
stability
Strong
general
general
Strong
needs repaired
No
may be
may be
No
SVCI(FVDI) SOFTWARE COMPARISON
SVCI 2014
SVCI 2015
SVCI 2018
SVCI 2019
VVDI
x
x
v1.2.2
v1.2.2
v4.2.1
TAG
v6.2
v6.2
v6.2
v6.2
VW/Audi/Skoda/Seat
v18.0
v18.0
v24.0
v18.0
v24.0
v18.0
v24.0
v37.0
BMW/Mini
v10.4
v10.4
v10.4
v10.4
v10.5
Mercedes_Benz/Smart/
MAYBACH
v5.11
v5.11
v7.0
v5.11
v7.0
v5.11
v7.0
v10.8
Renault/Dacia
v5.2
v5.2
v6.3
v5.2
v6.3
v5.2
v6.3
Peugeot/Citroen
v5.10
v5.10
v6.7
v5.10
v6.7
v5.10
v6.7
Fiat/Lancia/Alfa Romeo
v5.1
v5.1
v5.7
v5.1
v5.7
v5.1
v5.7
Opel/Vauxhall
v5.8
v5.8
v6.6
v5.8
v6.6
v5.8
v6.6
Ford/Mazda
v4.9
v4.9
v4.9
v4.9
Chrysler/Doge/Jeep
v3.3
v3.3
v3.3
v3.3
Toyota/Lexus/Scion
v9.0
v9.0
v9.0
v9.0
Nissan/Infiniti
v4.3
v4.3
v4.3
v4.3
Hyundai/KIA
v2.1
v2.1
v2.1
v2.1
Volvo
v4.3
v4.3
v4.3
v4.3
Mitsubishi Motors
v2.1
v2.1
v2.1
v2.1
Porsche
v4.1
v4.1
v4.1
v4.1
DAF
v1.0
v1.0
v1.0
v1.0
Bikes/Snowmobiles/
Water scooters
v1.2
v1.2
v1.2
v1.2
SVCI(FVDI)SVCI SUPPORTED MODEL YEAR COMPARISON
SVCI 2014
SVCI 2015
SVCI 2018
SVCI 2019
VVDI
TAG
before 2014MY
before 2015MY
before 2015MY
before 2015MY
VW/Audi/Skoda/Seat
before 2014MY
before 2015MY
before 2015MY
before 2019MY
BMW/Mini
before 2014MY
before 2015MY
before 2015MY
before 2019MY
Mercedes_Benz/Smart/
MAYBACH
before 2014MY
before 2015MY
before 2015MY
before 2019MY
Renault/Dacia
before 2014MY
before 2015MY
before 2015MY
before 2015MY
Peugeot/Citroen
before 2014MY
before 2015MY
before 2015MY
before 2015MY
Fiat/Lancia/Alfa Romeo
before 2014MY
before 2015MY
before 2015MY
before 2015MY
Opel/Vauxhall
before 2014MY
before 2015MY
before 2015MY
before 2015MY
Ford/Mazda
before 2014MY
before 2015MY
before 2015MY
before 2015MY
Chrysler/Doge/Jeep
before 2014MY
before 2015MY
before 2015MY
before 2015MY
Toyota/Lexus/Scion
before 2014MY
before 2015MY
before 2015MY
before 2015MY
Nissan/Infiniti
before 2014MY
before 2015MY
before 2015MY
before 2015MY
Hyundai/KIA
before 2014MY
before 2015MY
before 2015MY
before 2015MY
Volvo
before 2014MY
before 2015MY
before 2015MY
before 2015MY
Mitsubishi Motors
before 2014MY
before 2015MY
before 2015MY
before 2015MY
Porsche
before 2012MY
before 2012MY
before 2012MY
before 2012MY
DAF
before 2014MY
before 2015MY
before 2015MY
before 2015MY
Bikes/Snowmobiles/
Water scooters
before 2014MY
before 2015MY
before 2015MY
before 2015MY
Package includes:
1pc x SVCI V2019 FVDI ABRITES Commander Full Version FVDI 2019 Auto Diagnostic Tool