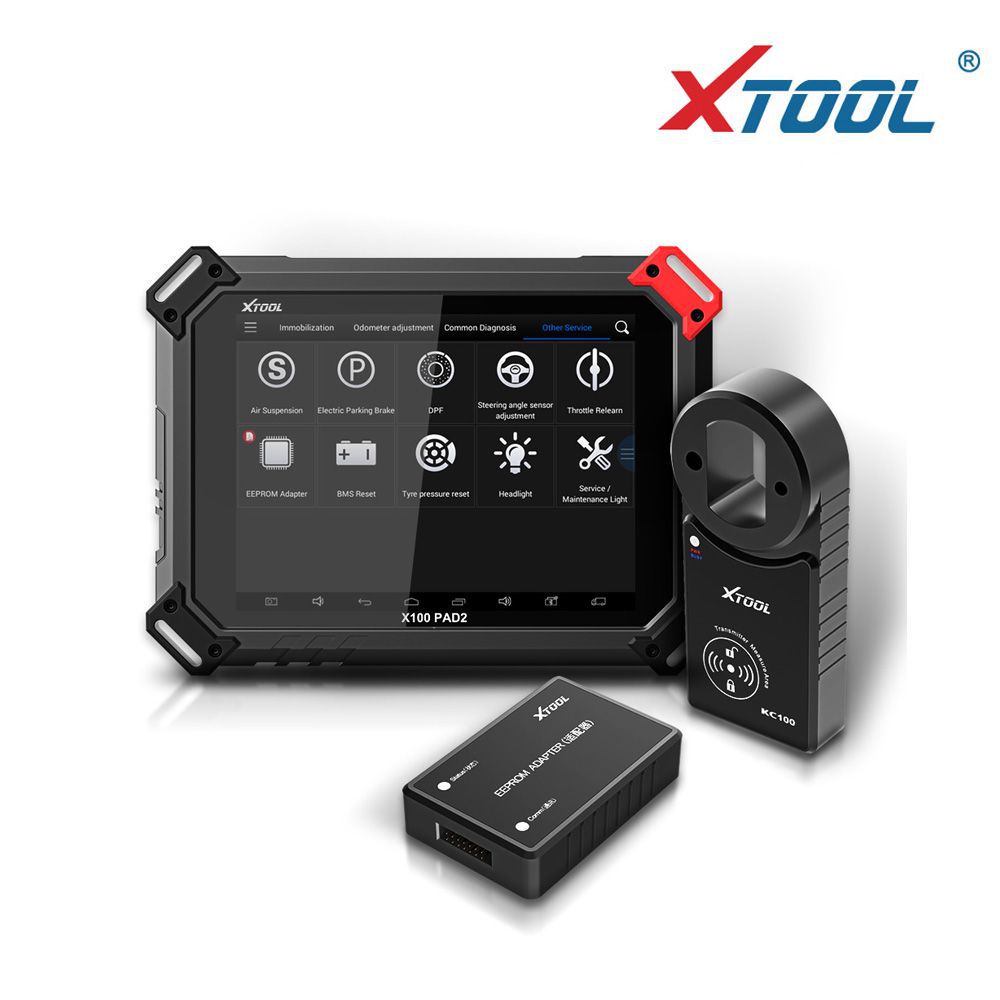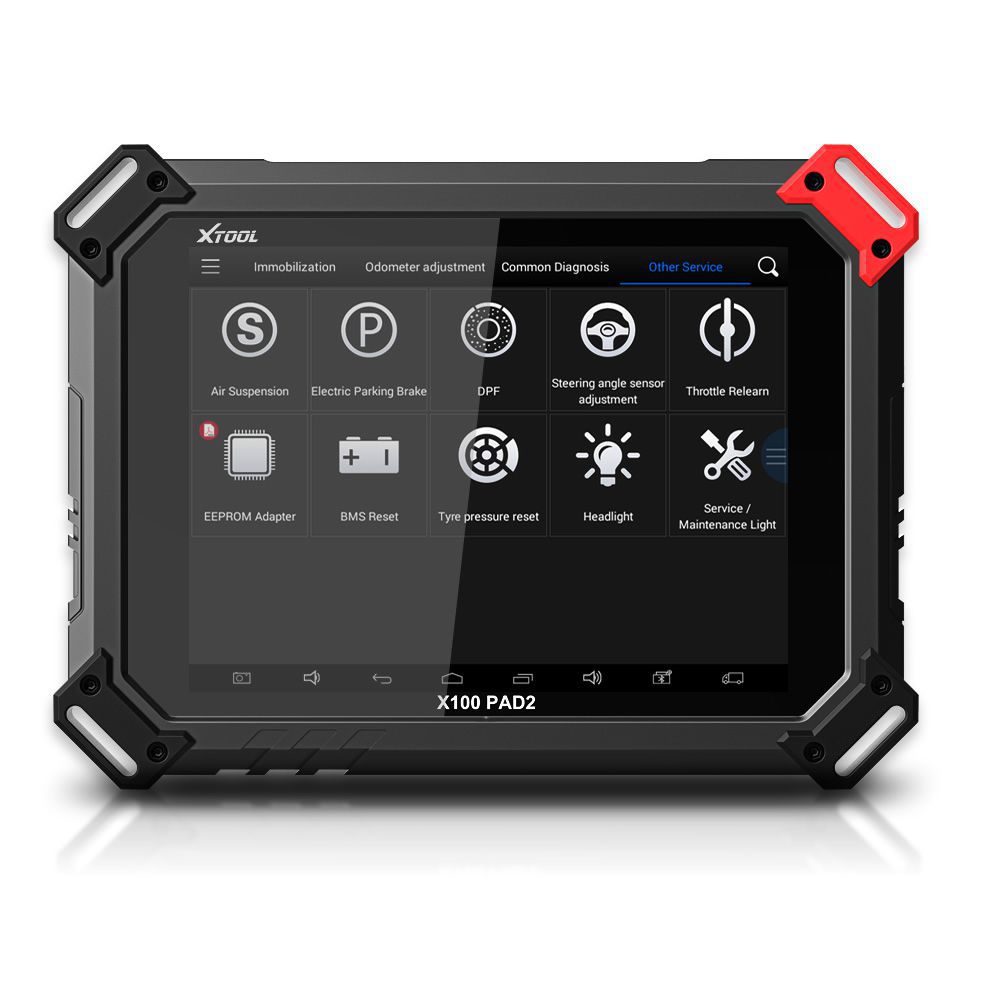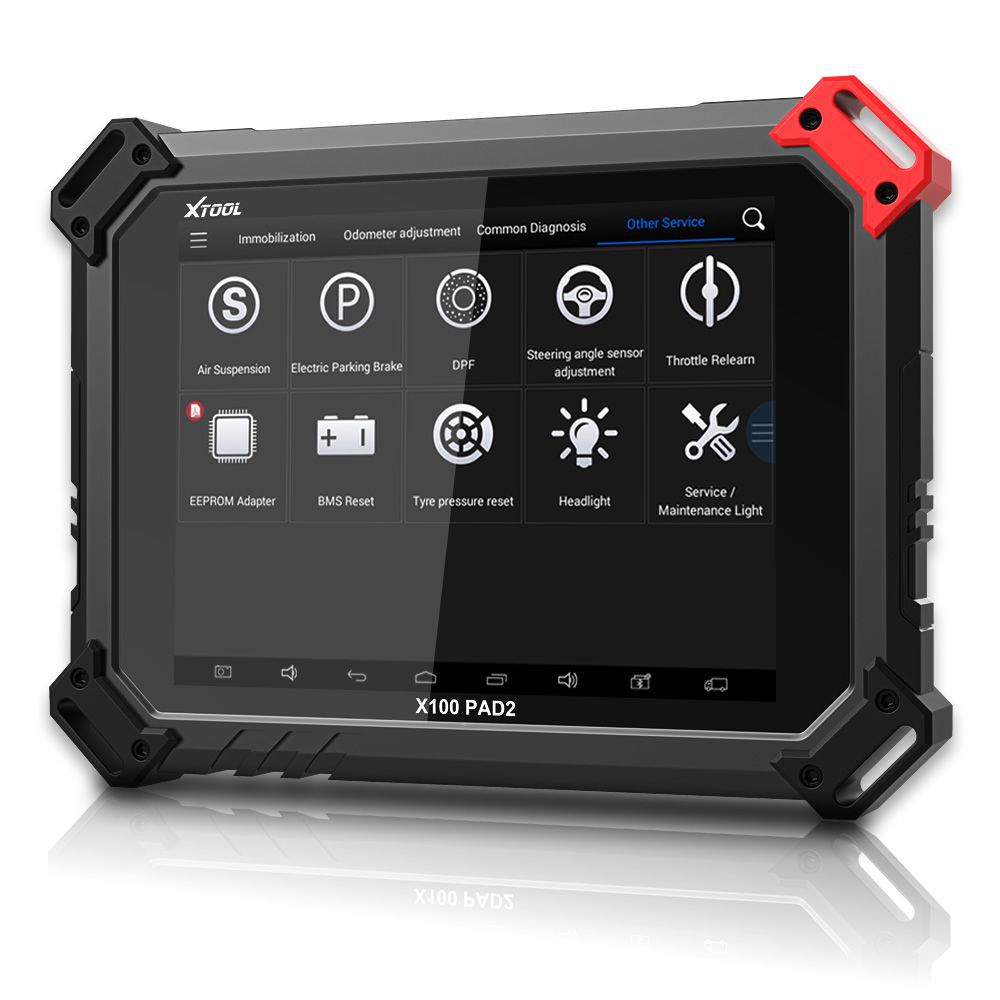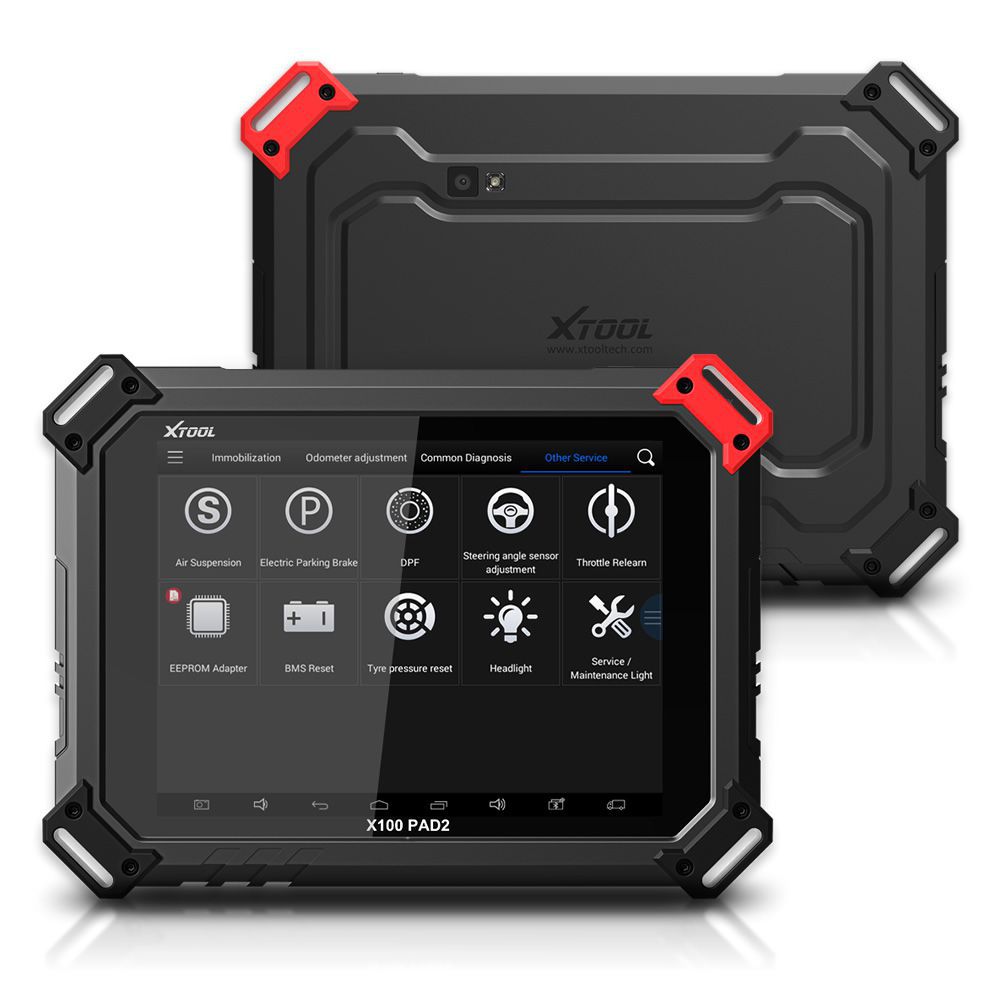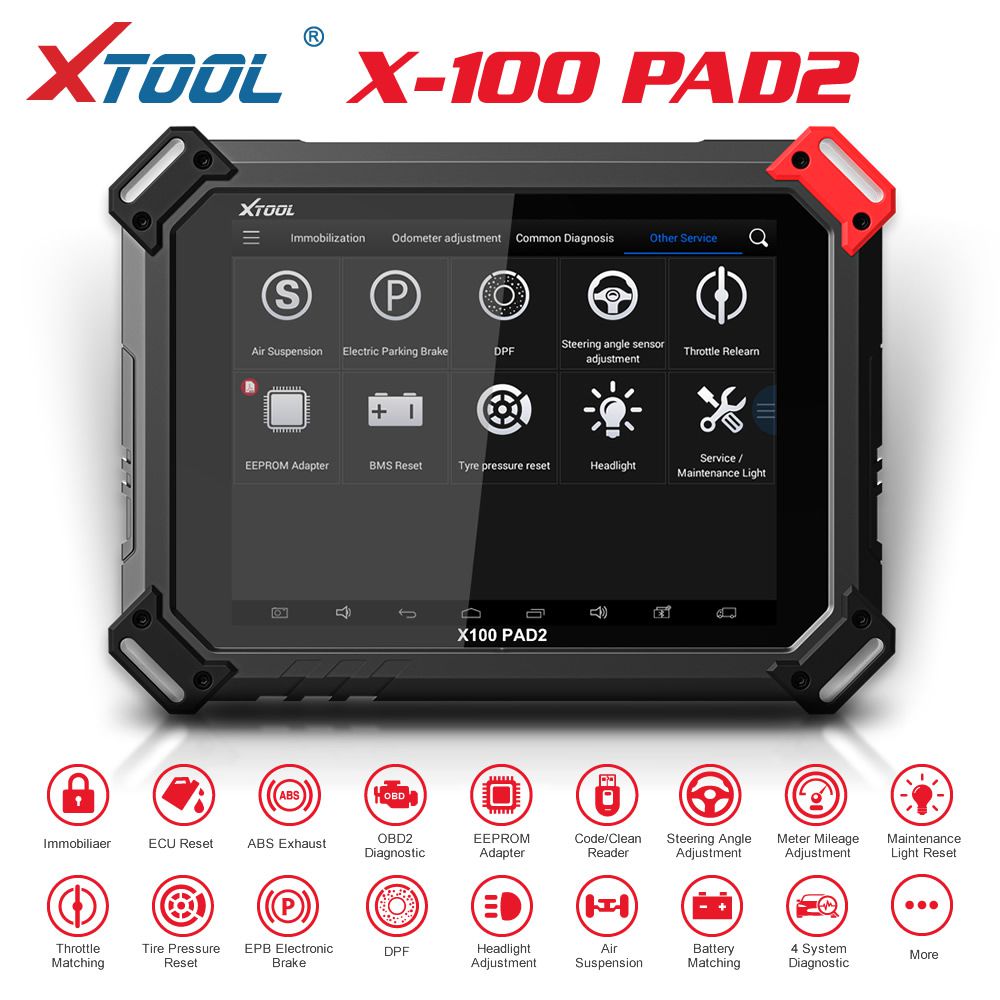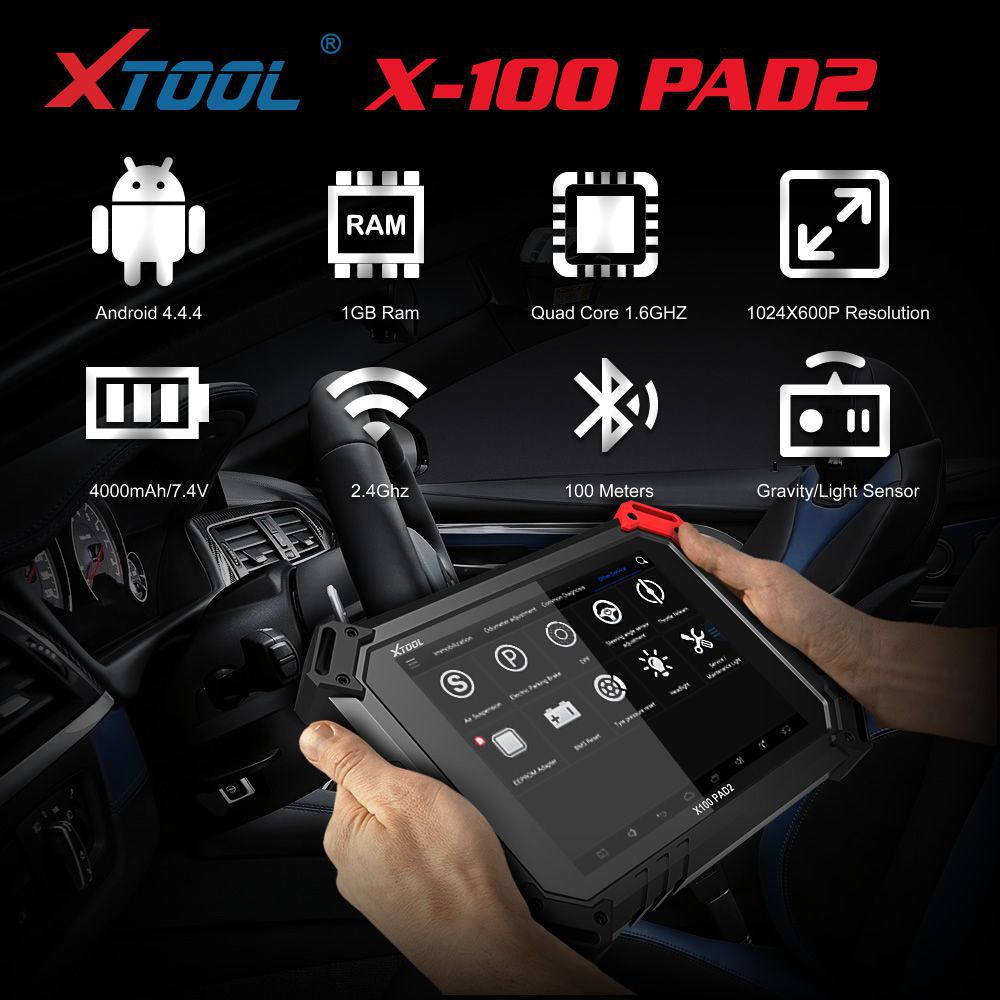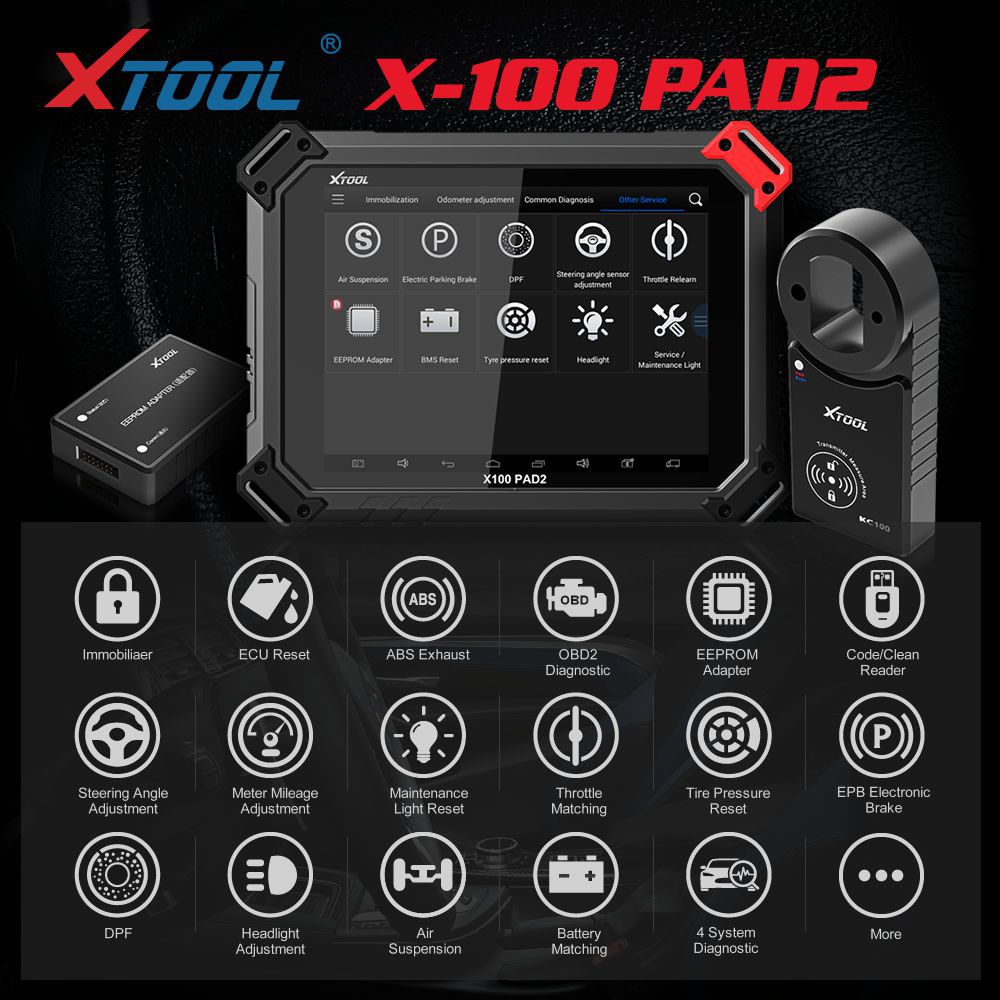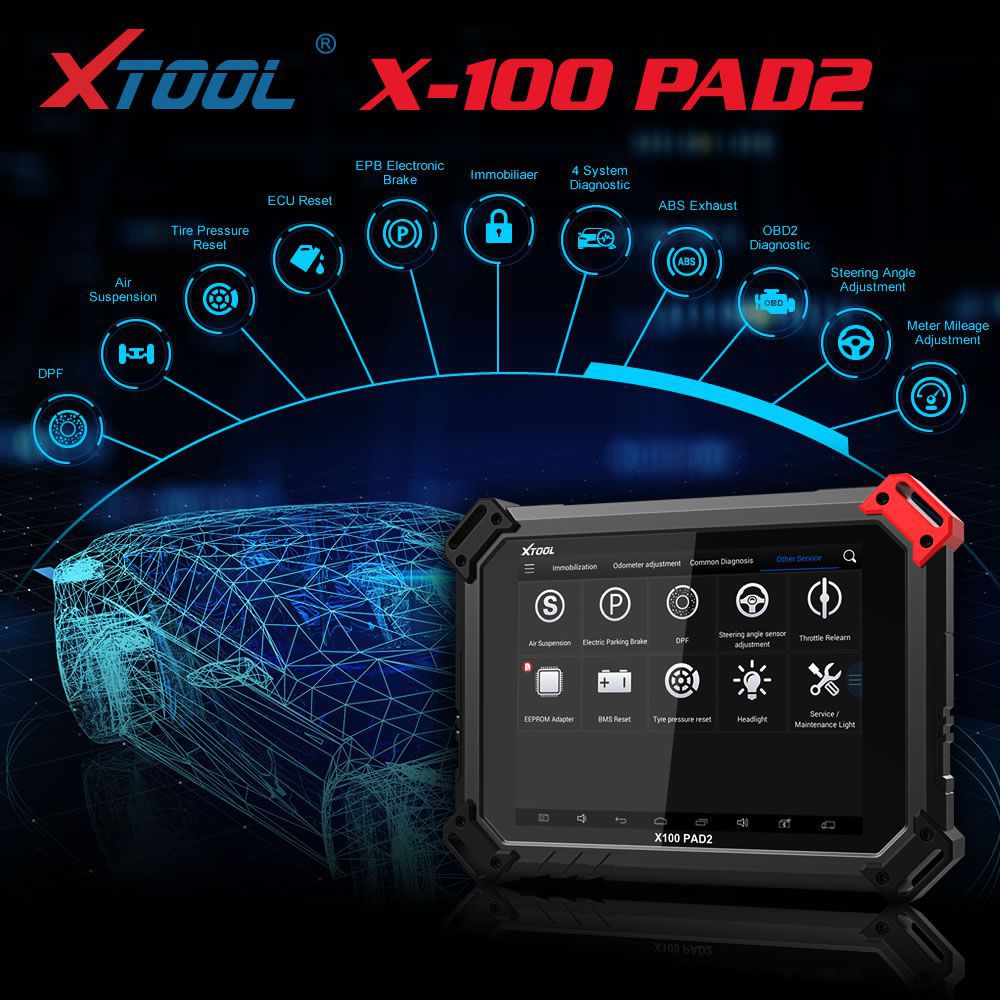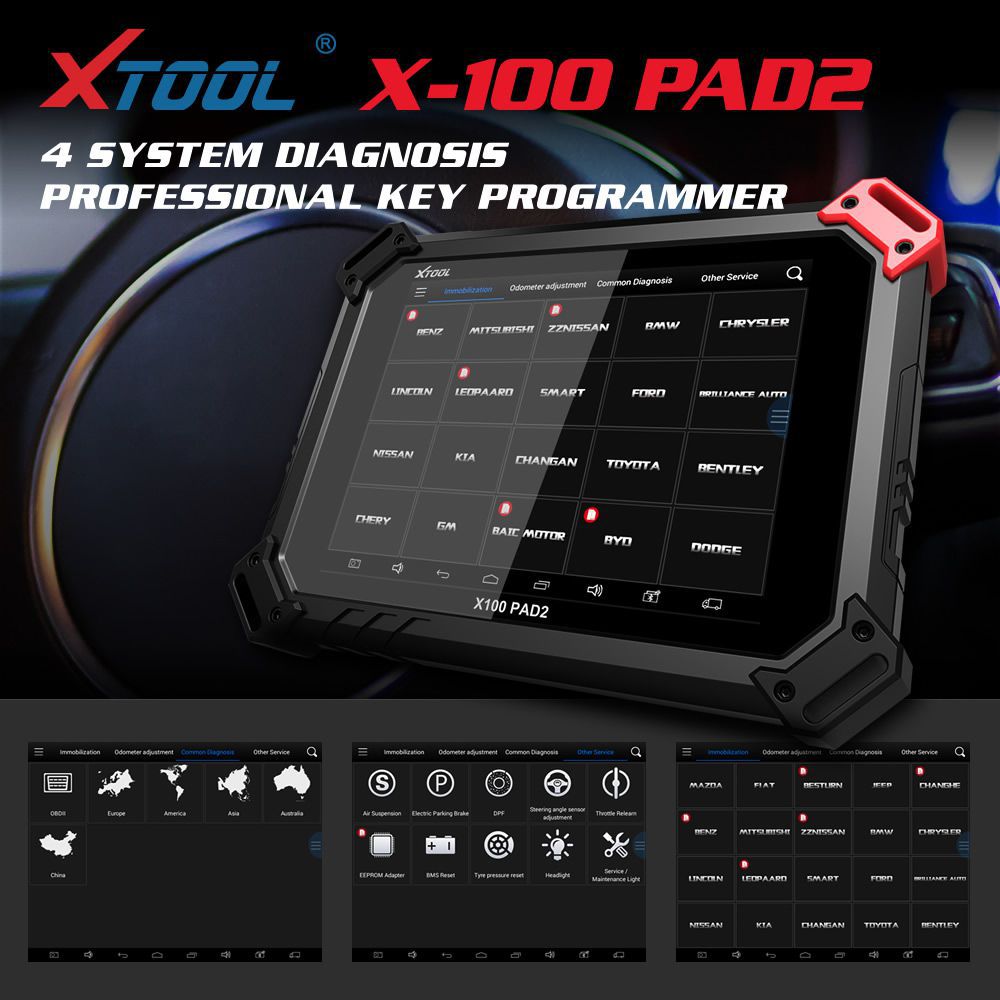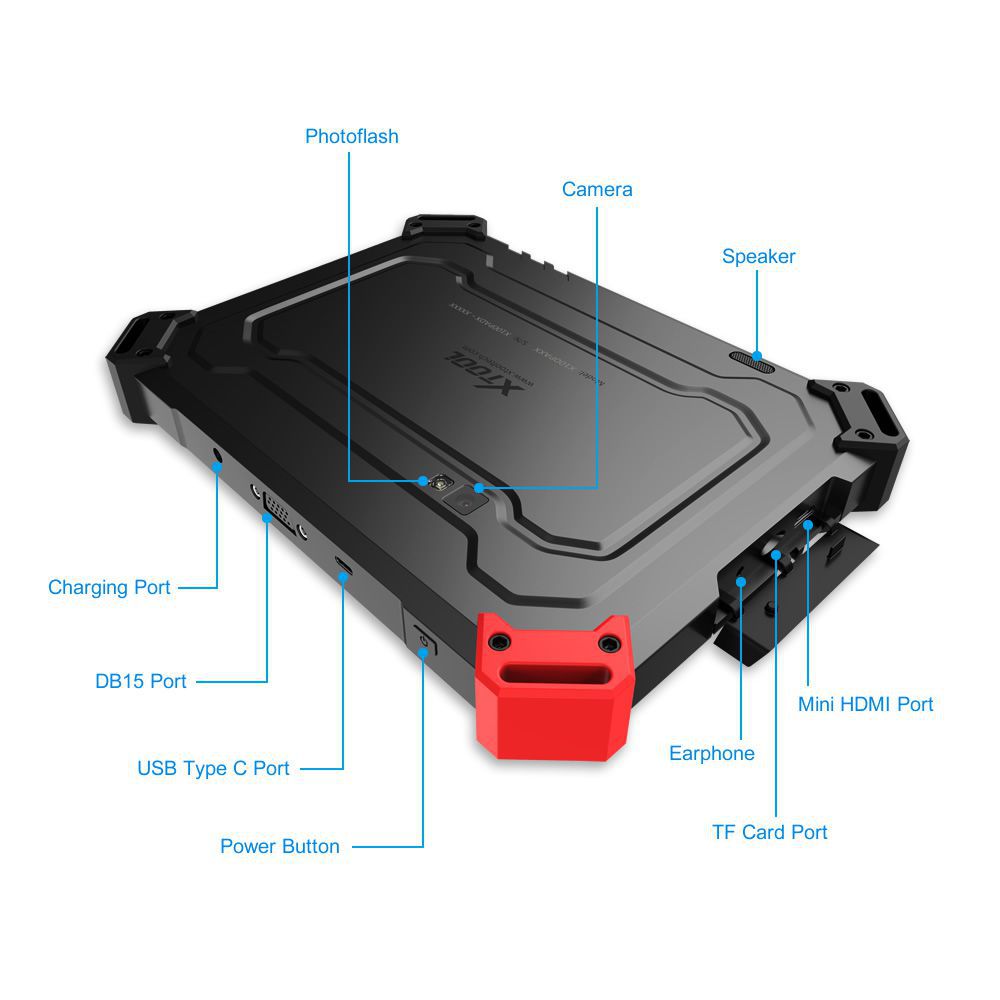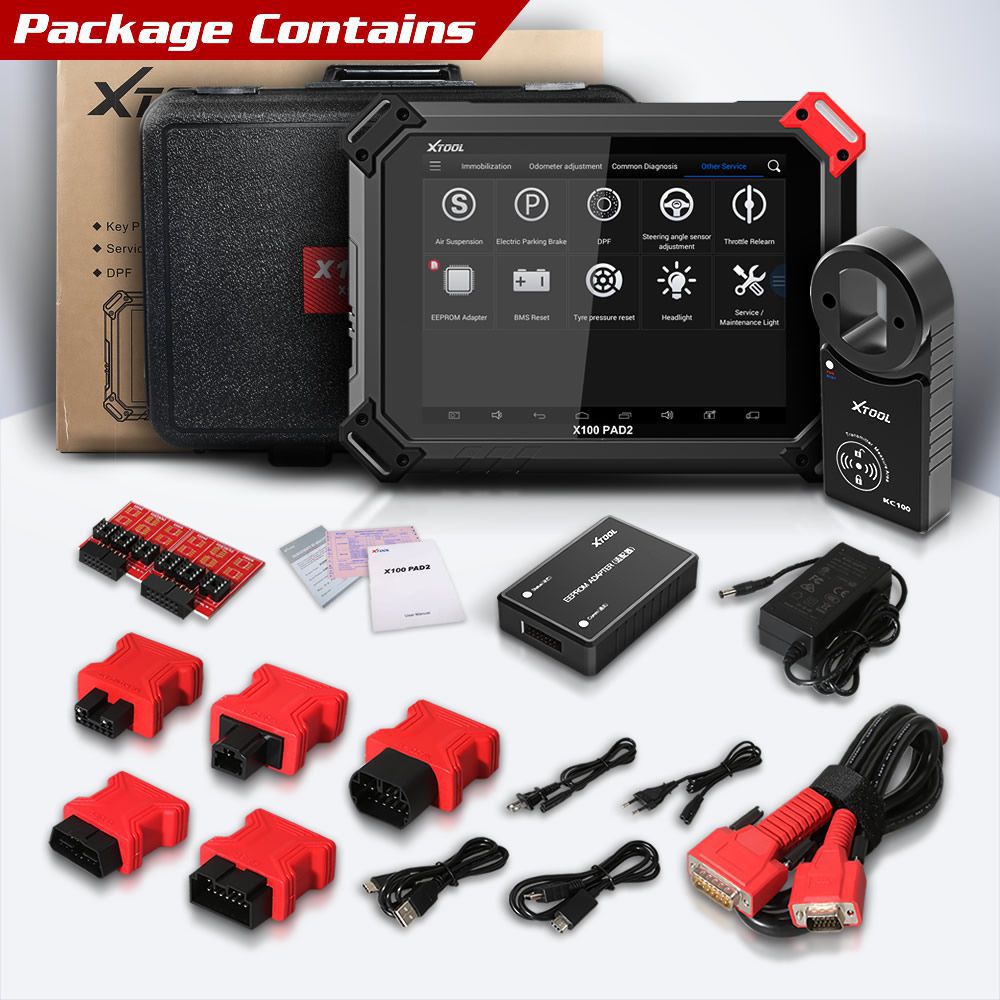 XTOOL X100 X-100 PAD2 Pro Key Programmer Vollversion mit VW 4th & 5th IMMO Mehr Sonderfunktion hinzugefügt
X-100 PAD2 Key Programmer Vollversion, nicht nur unterstützt VW 4th & 5th IMMO Funktion, sondern auch Meilenverstellung, Öl-Service-Licht Reset, Timing-Gurt-Service-Reset, Reifendruck-Warnlicht Reset, EPB Reset, Drosselklappe-Body Reset, DPF Reset, Akku Reset, Lenkwinkel-Kalibrierung und OBD-II Motordiagnose.Update 160;Via WIFI bei xtooltech.com (immer mit der neuesten Software ausstatten)
Shipping:

Express Shipping Service


Estimated delivery time:

3-15

working days.

See details ?

Returns:

Return for refund within 30 days, buyer pays return shipping.

Read details ?

Support: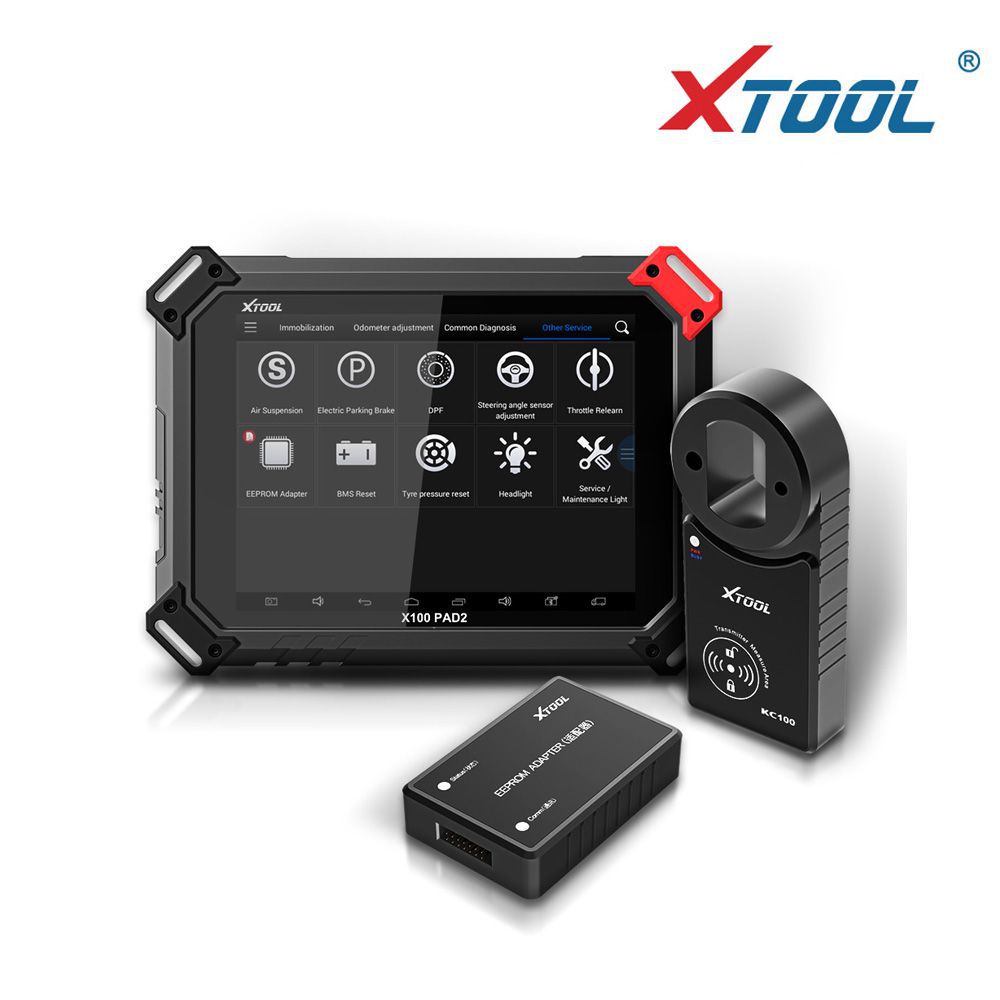 Product Details

Product's Reviews
XTOOL X100 PAD2 Pro Key Programmer Special Functions Expert Full Version Supports VW 4th & 5th IMMO
Top Reasons to Get XTOOL X100 PAD2 Pro Key Programmer
Mehrsprachigkeit: Französisch, Arabisch, Spanisch, Persisch, Deutsch, Russisch, Portugiesisch, Türkisch, Englisch
OBDII Diagnose: 4 Systemdiagnose, Read && Klare Codes für Motor, Bremsen, Zentrale Elektrik, Airbag System
PIN Code Reading, Öl zurücksetzen/Motoröl zurücksetzen, Odometer Einstellung
Warnleuchte für Reifendruck zurücksetzen das Timing-Gurtlicht neu (Manuelle Bedienung)
EPB Elektrische Parkbremse Adaptation, TPS Drottle Body Adaptation, Lenkwinkel Kalibrierung
Batterie Reset,DPF,Hexadcimal Editor(Win Hex)
CDC24C32,NEC24C32,9S12,NEC24C64,NEC24C64 color screen,Jiangsen,NEC95320,NEC24C64 white screen.
How to Change XTOOL X-100 PAD2 Langauge?

XTOOL X100 PAD2 Key Programming Features:

1.Neue Schlüsselprogrammierung

2.PIN Code lesen mit EEPROM

3.Hexadcimal Editor(Win Hex)

4.Schlüssel aus dem Speicher von Wegfahrsperre

5.Neue Wegfahrsperrenprogrammierung

6.Programmierung der Fahrzeugkennzeichnungsnummer

7.ECM reset& immobilizer reset

8.Neue Fernbedienung Programmierung

9.Mit vollständiger und starker Datenbank für die wichtigsten Fahrzeughersteller

10.Frequenztest des Fernschlüssels durch MB506(433MHZ)

11.Die Informationen des Originalschlüssels können über PCF7991AT und TMS3705 (125KHZ) Frequency auf neue Schlüssel gelesen und kopiert werden.

12.Host s Typ C Anschluss kann mit KC100 Via Micro USB verbunden werden.
Oil Reset Funktionen und Funktionen:
Innovative Ein-Klick-Öl-Reset für VW, Audi, BMW, Mercedes Seat, Skoda, Volvo, etc.
Eanginöl, Zündkerzen, Bremsbeläge vorne, Bremsbeläge hinten, Klimaanlage, Bremsflüssigkeit, Kühlflüssigkeit, Fahrzeugkontrolle usw.
Reseting für BMW und das unterstützte BMW Modell sind F01/F02/F03/F04/F07/F10/F11/F12/F13/F18/F20/F30, etc.
Unterstützt Mercedes Benz neue C-Klasse, E-Class-Modelle und Mercedes Benz VITO/VIANO/SPINTER.
Prozentuale Rückstellung des Motoröls für Buick, Cadillac usw.
Unterstützt PORSCHE Cayenne, Panamera bis 2012
Wartungslicht zurückgesetzt für Volvo, Land Rover.

Öl Service Light Reset Coverage:
Amerika: Buick, Cadillac, Chevrolet, Chrysler, Chevrolet/GMC, Ford/Mercury/Lincoln, Oldsmobile, Pontiac, Saturn, GM, Jeep und mehr 8230er;
Europa: VW, Audi, PORSCHE, BMW, Mercedes-Benz, Volvo, Land Rover, Peugeot, Citroen, SAAB, Seat, Skoda und mehr
Asien:Toyota/Lexus, Nissan/Infiniti, Honda, Acura, Isuzu, Chery, Ford Transit, Roewe, MG und mehr;

Einstellung des Odometers:
VW /AUDI/EAT/SKODA, Buick, CADILLAC, CHEVROLET, Chrysler, D, Mazda, Nissan, SUZUKI, KIA, Hyundai, Jaguar, Land Rover, PORSCHE und mehr 8230er;

EPB Elektrische Parkbremse Anpassung:
VW () R36, CC, Magotan etc.), Audi (A4L, A6L, Q5 etc.), Seat, Skoda 8230er;

Warnleuchte zurücksetzen (manuelle Bedienung):
Mercedes-Benz, GM, VW, BMW, Toyota und mehr
Leichte Einstellung des Zahnriemens (manuelle Bedienung)

EEPROM Adapter Eigenschaften:
1.Lesen von PIN-Code
2.ECU Initialisierung
3.Programmierung von Chips
Liste der Fahrzeuge zur Immobilisierung:
Amerika:Buick, Cadillac, Chevrolet, Dodge, GM, GMC, Hummer, Pontiac, Saturn, Ford
Asien:Acura, Honda, Hyundai, Infiniti, Isuzu, KIA, Lexus, Mazda, Mitsubishi, Nissan, Ssangyong, Subaru, Suzuki, Toyota
China composites 65306; BYD, Great Wall Motor, Brilliance, JAC, Geely Cars, Lifan Cars, Chery
Europa:Audi, Benz, Citroen, Ford, Fiat, Jaguar, Lancia, Land Rover, Opel, Peugeot, PORSCHE, Renault, Romeo, Seat, Skoda, Smart, VW
Schlüsselprogrammierung für 4th, 5th immobilizer von VW/Audi/Seat/Skoda: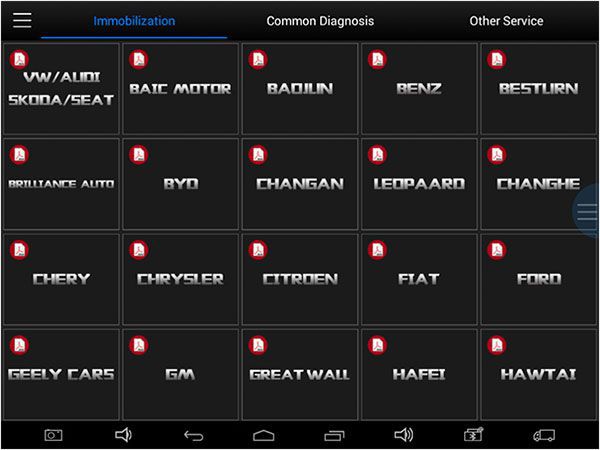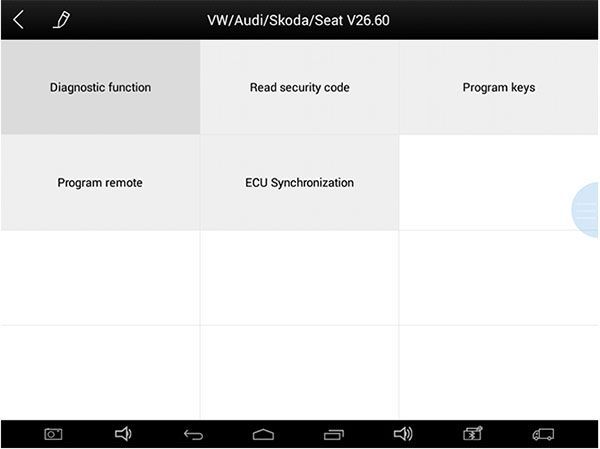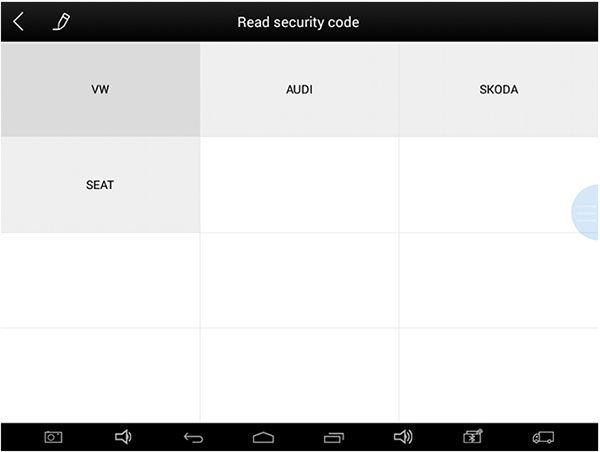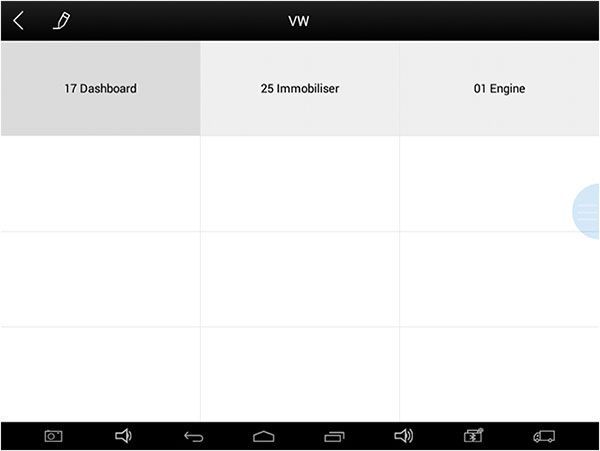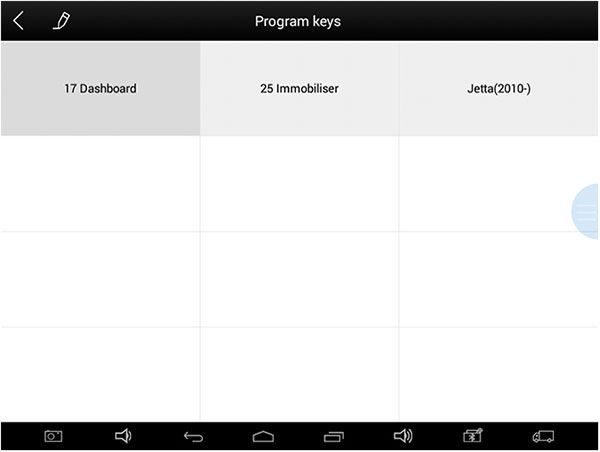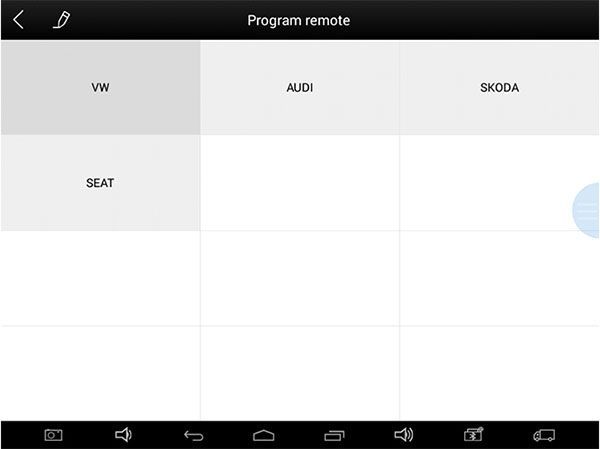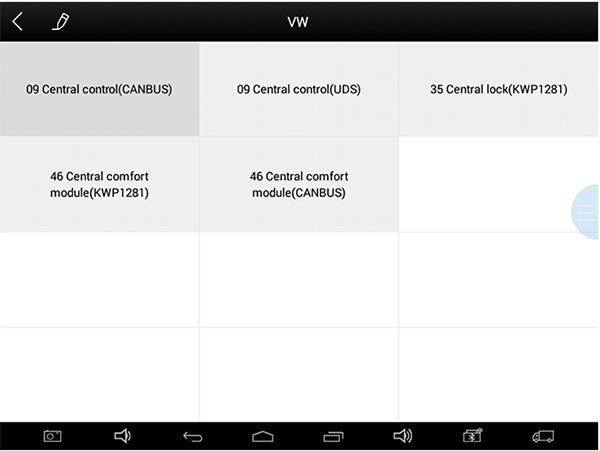 Mehr Softwareanzeige für X100 PAD2
X100 PAD2 Key Programmer Package beinhaltet:
1pc x OBD II-16
1pc x HONDA-3
1pc x MAZDA-17R
1pc x KIA-20
1pc x HYUNDAI/KIA-10
1pc x DB15 im Kombibereich Männlich Zu VGA im Kombi
1pc x USB außer Betrieb
1pc x KC100
1pc x EEPROM Adapter
1pc x USB Kombi TYPE-C und Mini-Kombi USB
1pc x Charger für Tabletten
1pc x US Netzteil
1pc x EU Netzteil
1pc x Qualitätszertifikat
1pc x X-100 PAD2 Key Programmer