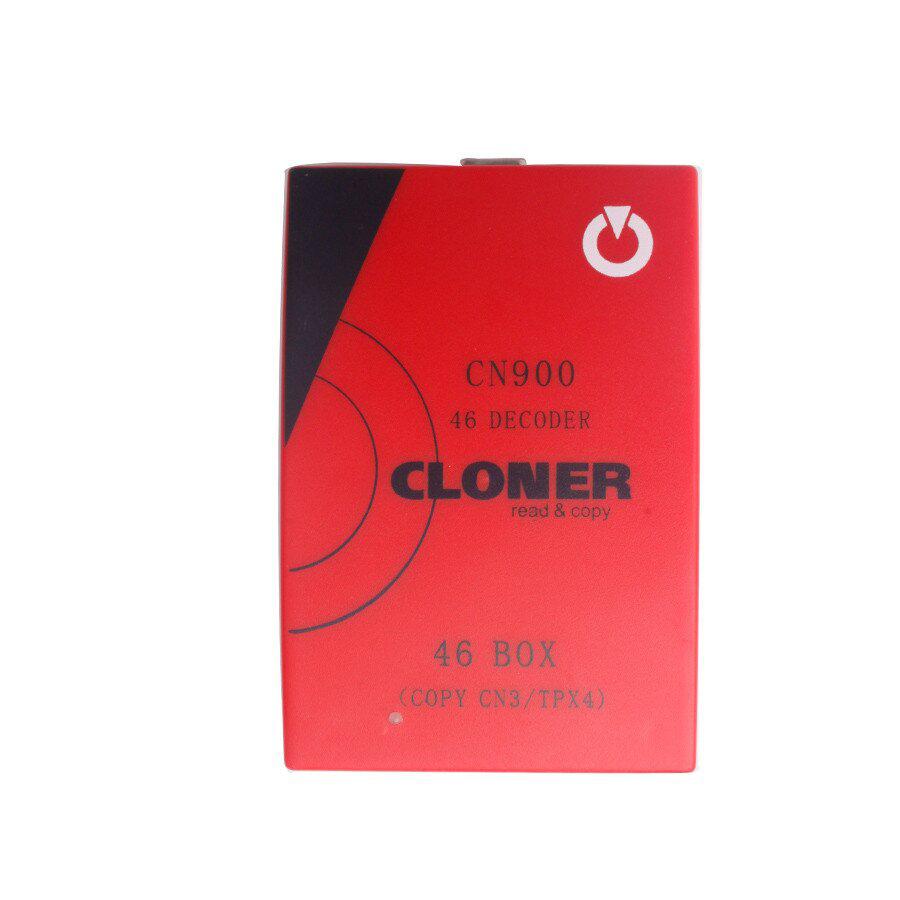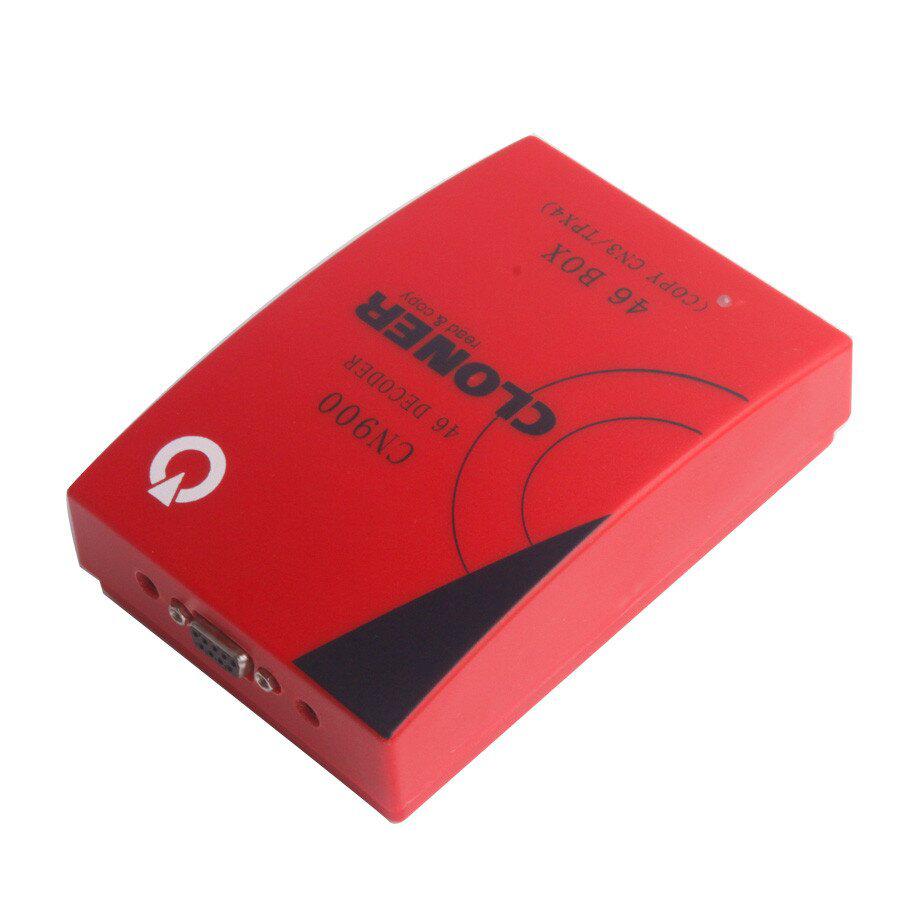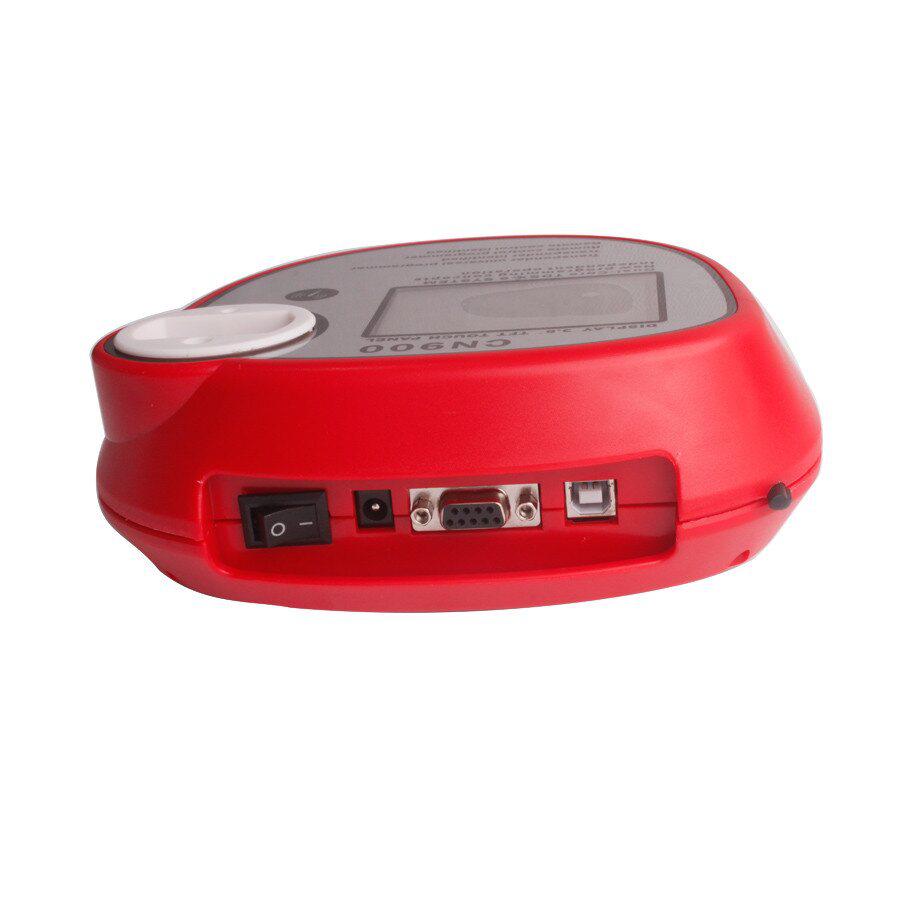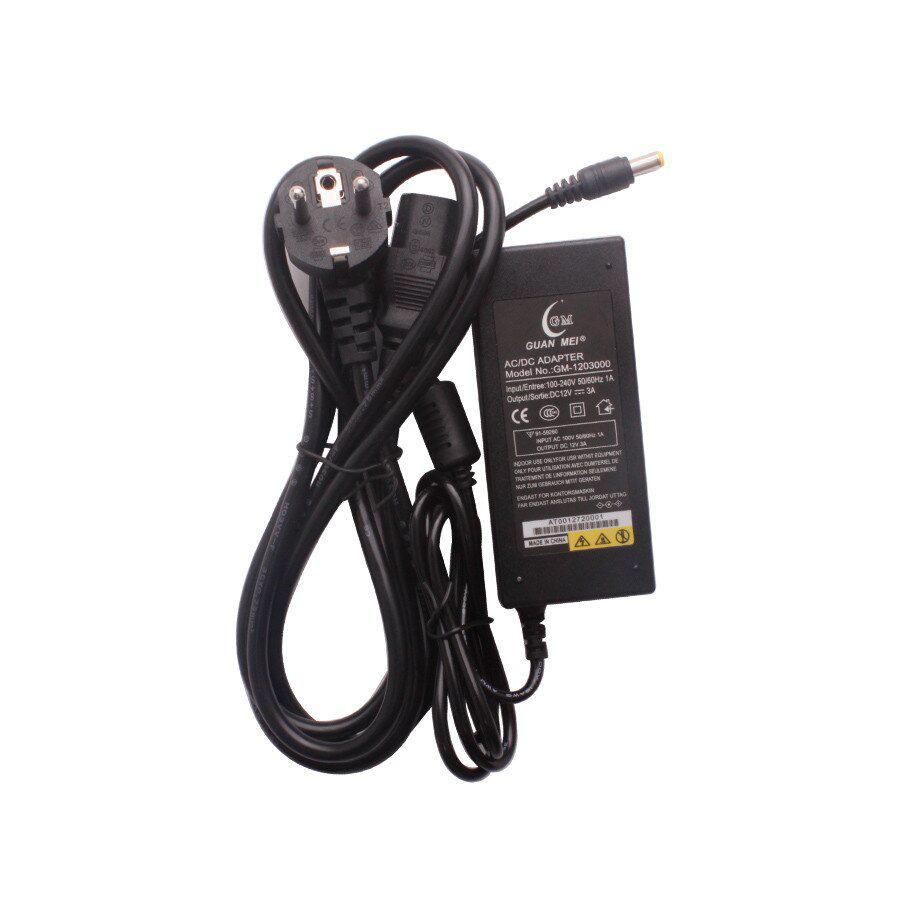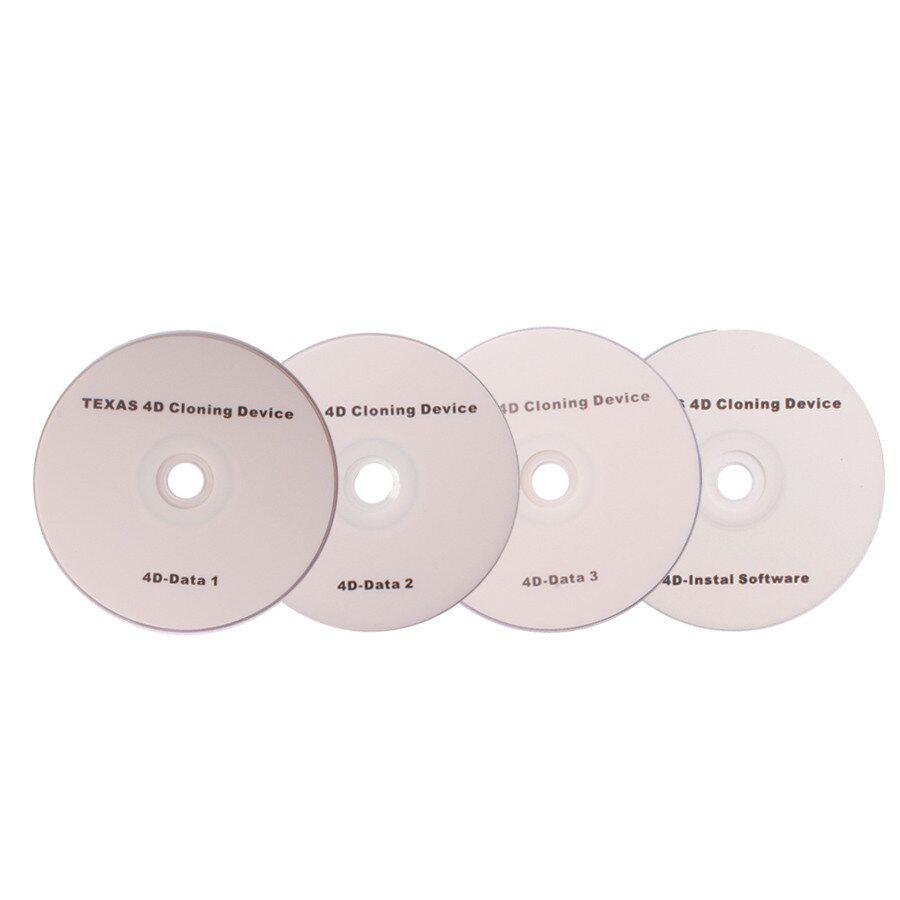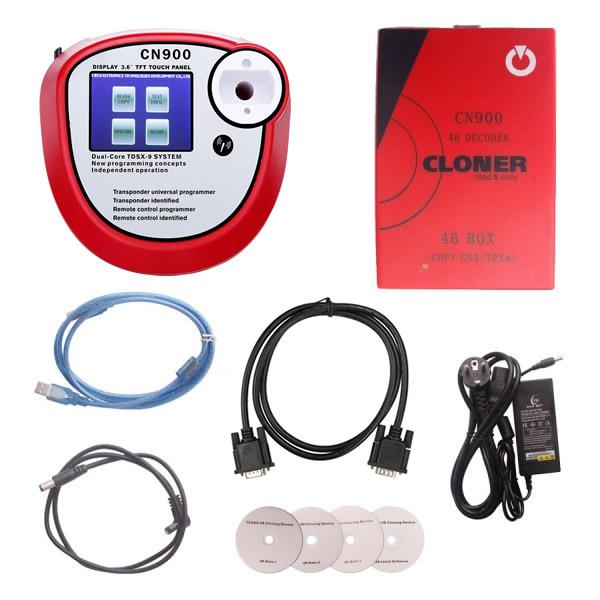 CN900 Auto Key Programmierer mit 46 Cloner Box
CN900 Auto Key Programmierer +46 CLONER BOX kann alle ID46 Chip kopieren, Unterstützung beim Starten des Schlüssels und Berechnung des PIN -Codes für mehr als 60 Arten von Autos
Price:

US$759.00

/

piece
Discount Price:
Shipping:

Express Shipping Service


Estimated delivery time:

3-15

working days.

See details ?

Returns:

Return for refund within 30 days, buyer pays return shipping.

Read details ?

Support:
Product Details

Product's Reviews
Automatischer Schlüsselprogrammierer CN900 +46 Cloner Box
Gründe für den Kauf CN900 Auto Key Programmierer
Update Online Newest software Version V2.32.3.64
Kann 4C und andere Chips wie TOYOTA 4d67 direkt kopieren.Wir empfehlen Ihnen, CN900 4D Decoder zusammen für die Kopie 4D zu kaufen
KN -Chips können mehrfach kopiert werden.
Kann verschlossene ID48 neu konfigurieren und ID48 freischalten.
Support copy 46 chips
Lesen Sie TOYOTA H Schlüssel
Wenn Sie Minigröße mit gleichen Funktionen wünschen, wählen Sie bitte Smart CN900 Mini Transponder
Hinweis:
Sprache:Englisch
Falls Sie die CN900 aktualisiert haben, aber die PC -Software nicht benutzen können, können Sie die alte PC -Software von Ihrem Computer deinstallieren und diese neue 320 PC -Software neu installieren.
CN900 Aktualisierte Funktionen
Fix the smart card reading function, add the Yaris 93C66 smart card writing and start function, now CN1 can directly copy 4C which is better, formerly user copy CN1 in the mode of CN2.
CN2 wurde auf die neueste Version aktualisiert, die neueste CN2 kann mit dem Original JMA MASTER TRS -5000, Zed -bull, RW4 und D900 arbeiten
Wichtigste Funktionen von CN900 MINI
Funktion 1:

1) Lesen Sie den Chip -Code für 11 12 13 33 T5 40 41 42 44 45 48 4C 4D 8C und 8E -Chips aus.Mit dem Detailformat für ID 48 und 4D Chips.
2) Neue Identifizierungsfunktionen für TOYOTA "G" Chip Key (Jahr: 2010) (Chip: 4D -72).
Und es wird zeigen, ob der Schlüssel der Hauptschlüssel oder der Laster für Toyota ist, und später wird neue Identifizierungsfunktion für das chinesische Auto hinzufügen.

Funktion 2:

Er kann Toyota Smart Key identifizieren und die Daten lesen.

Funktion 3:

Es unterstützt beim Kopieren der Chips (11 12 13 33 T5 41 und 42) und Teile von 44 und 45.
Mit "FREE" können dedizierte Chips keine Batterie 4C und 4D Chips direkt kopieren.(Bemerkung:cn1 (4C),cn2 (4D) ist der Name eines speziellen Chips)

Funktion 4:

Durch die Verbindung mit der chinesischen PC -Software können die gelesenen Schlüsselcodedaten unbegrenzt gespeichert werden.

Funktion 5:

Unterstützung bei der Chip -Programmierung: Mit der inneren Funktion von HITAGETI kann es ID 46 Renault Crypto -Chips schreiben.

Funktion 6:

Ohne die ECU (Benz W140) zu entfernen, kann der Chip gestartet werden.

Funktion 7:

Es kann die 48 -Chips außer den Krypto -Lock 48 -Chips entsperren.

Funktion 8:

Unterstützung für den PIN -Code, der für Hyundai und Kia (vor dem 07 -Jahr) berechnet wird, durch Verwendung der Last -6 -Codes der VIN -Nummer.

Funktion 9:

Unterstützung beim Starten des Schlüssels und der Berechnung des PIN -Codes für mehr als 60 -Arten von Autos.
Unterstützung bei der Programmierung aller Art von Fiat -Schlüssel, wie z.B. (11, 13 und 33), Diese 3 -Arten von 48 -Chips Anti -Diebstahl -Weise.

Funktion 10:

Es wurde aktualisiert, um die Bereiche HONDA u 46 CRV in den Bereichen Kombi - und Kombi -Operationen zu identifizieren.
Ordinary 60 kann auf 66 /67 /68 /71 /74 programmiert werden

Funktion 11:

It Upgrade to copy CN1 (4C), CN2 (4D) chip.And size is 6mmX12mmX4mm
Unterstützung bei der Software -Aktualisierung, wie das Hinzufügen neuer Funktion für das Kopieren der Induktionskarte für Electronic Gate.
Liste der Pakete
CN900
AC Adapter
USB Kabel
CD
46 Cloner Box
FAQ zur Aktualisierung von CN900 Key Programmer
Q1: Wie aktualisiere ich meine CN90 auf die neueste Version V2.32.3.64?

A1 in voller Höhe;Es gibt zwei Methoden.(1) Durchsuchen Sie die offizielle Website und laden Sie die neueste Software herunter, um sie direkt zu aktualisieren.(2) Für Stammkunden, aktiv (erhalten Sie eine Genehmigung für) ID46 Funktion, und Ihre CN900 Software wird die neueste Version sein.Bitte beachten Sie, dass die Versionsnummer erst nach Aktivierung der ID46 -Funktion angezeigt werden kann.

Q2: Wo kann ich das CN900 Schlüsselprogrammierer Update Tool herunterladen?

A2: Hier ist ein Download Link für Sie: CN900 Update Tool
FAQ zum Programmieren von Schlüsseln CN900
Q1: Mein PC konnte sich nach der Aktualisierung nicht mit CN900 verbinden.Was soll ich tun?

A1: Sie müssen die alte Software Ihres PCs deinstallieren; laden und installieren Sie die PC -Software hier: CN900 320 neue Software Und CN900 kann mit Ihrem PC erfolgreich verbinden.