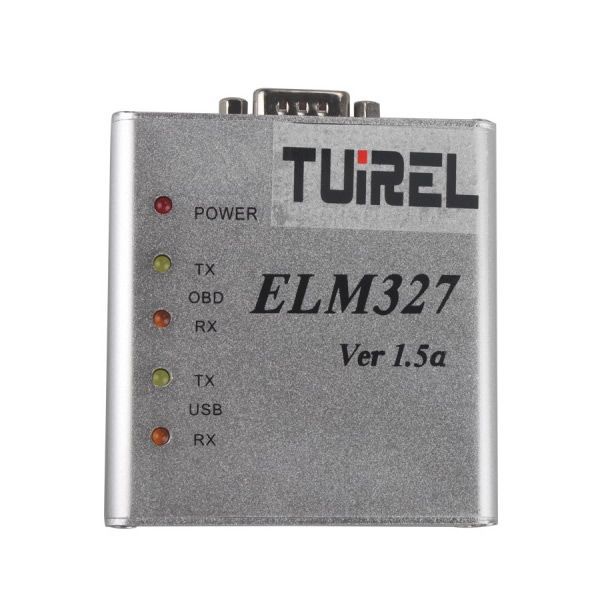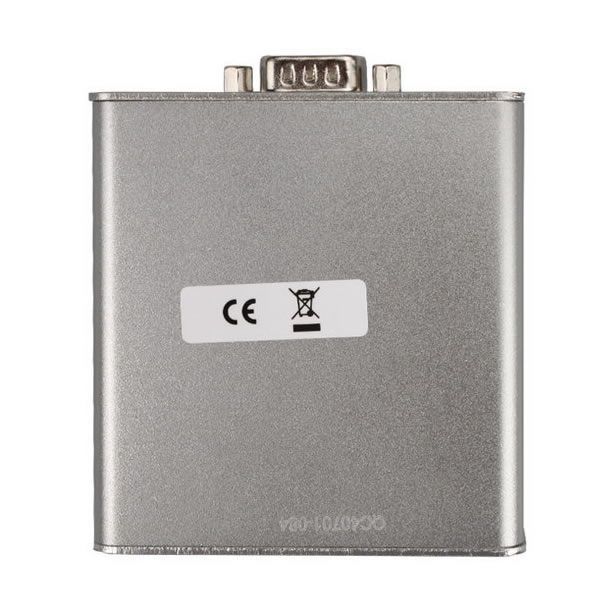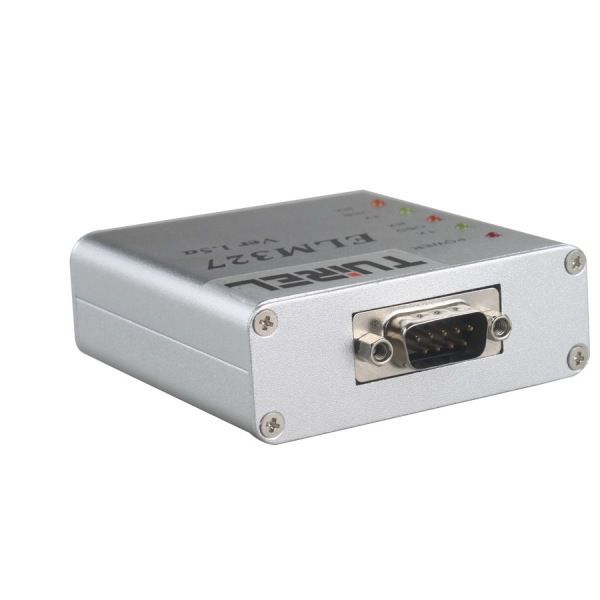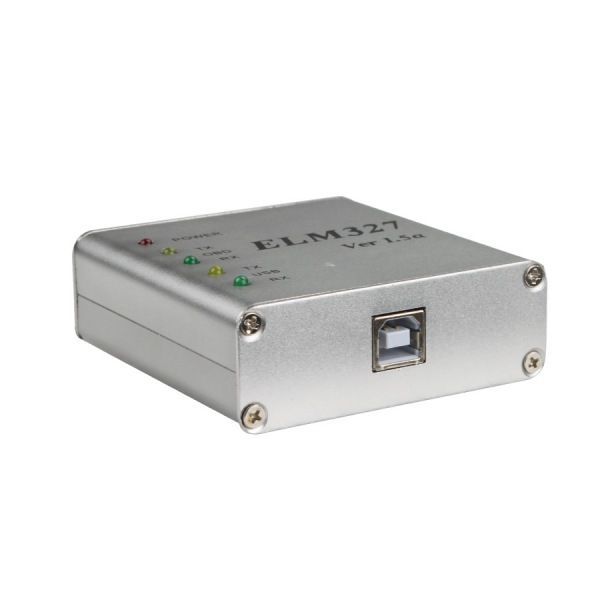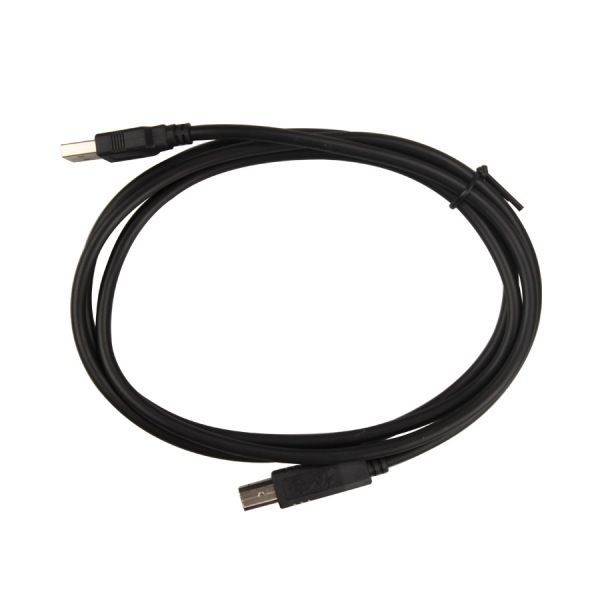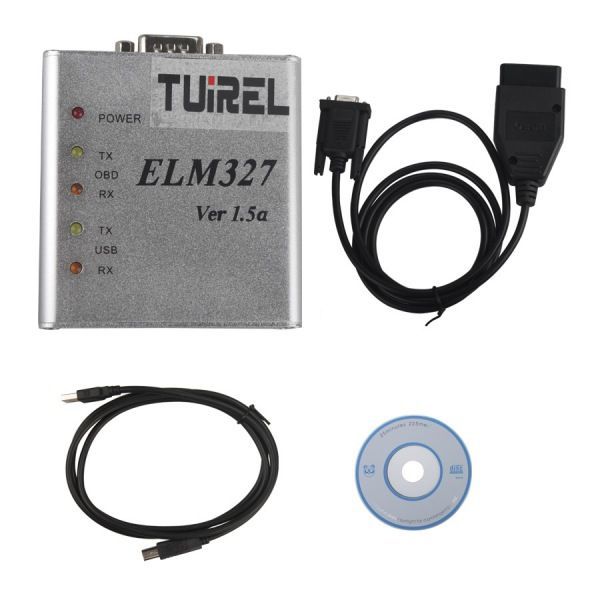 ELM327 1.5V USB CAN-BUS Scanner Software V2.1 Unterstützt zwei Plattformen DOS And Windows.
1.Es ist ein freies Programm, das Ihnen erlaubt, Ihren PC und eine Hardware-Schnittstelle zu verwenden, um die Informationen von Ihrem Auto Computer zu erhalten.
2.Das Programm ist sehr benutzerfreundlich und leicht zu erlernen.
3.Software Version V2.1, Hardwareversion V1.5
Price:

US$21.99

/

piece
Discount Price:
Shipping:

Airmail Post


Estimated delivery time:

7-45

working days.

See details?

Returns:

Return for refund within 30 days, buyer pays return shipping.

Read details ?

Support: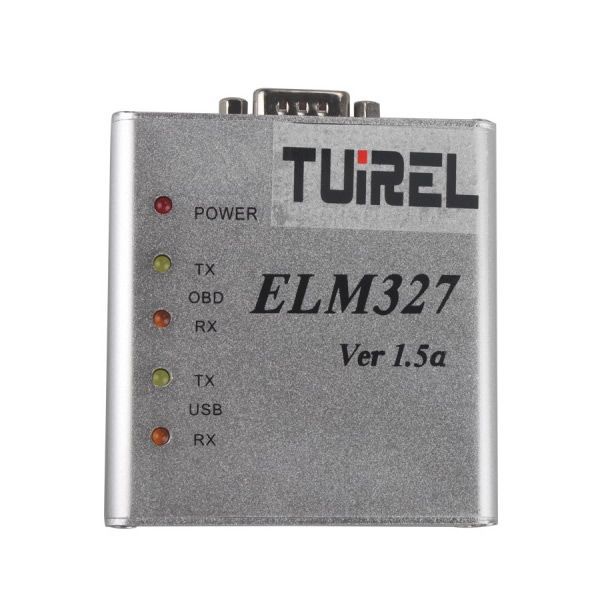 Product Details

Product's Reviews
ELM 327 1,5V USB CAN-BUS Scanner ELM327 Software
Gründe für ELM327 1.5V
Benutzerfreundlich und leicht zu erlernen.Es ist auch sehr einfach zu installieren:extrahieren Sie einfach die Dateien in einen Ordner auf der Festplatte Ihres Computers, und Sie sind bereit zu gehen.
Um das Programm zu deinstallieren, löschen Sie einfach den gesamten Inhalt des Ordners, in dem sich das Programm befindet.
Unterstützt zwei Plattformen - DOS und Windows.
Software version V2.1, Hardwareversion V1.5
ELM327 1.5V Funktionen:
Das Programm erlaubt Ihnen folgende Operationen durchzuführen:
Lesen Sie diagnostische Fehlercodes, sowohl generisch als auch herstellerspezifisch, und zeigen Sie ihre Bedeutung an (über 3000 generische Codedefinitionen in der Datenbank).
Löschen von Fehlercodes und Ausschalten der MIL ("Check Engine" Licht)
Aktuelle Sensordaten anzeigen, einschließlich:
Triebwerk RPM
Berechneter Wert der Last
Kühlmittel Temperatur
Status des Kraftstoffsystems
Geschwindigkeit des Fahrzeugs
Kurzfristige Brennstoffknappheit
Langzeitbrennstofftrim (Long Term Fuel Trim)
Druck der Ansaugöffnung
Zeitplan voraus
Temperatur der Einlaufluft
Rate des Luftdurchflusses
Absolute Drosselposition
Sauerstoffsensorspannungen/zugehörige Kurzzeitbrennstofftrims
Status des Kraftstoffsystems
Druck auf Kraftstoff
Viele andere...
aufstrebende Funktionen:
Daten zeichnen und protokollieren
Bilder einfrieren
Ergebnisse der kontinuierlichen und nicht-kontinuierlichen Sauerstoffsensortests
Beschreibung:
Prozessor: ELM327 USB
OBD-II Protokolle: ISO15765-4 (CAN)
ISO14230-4 (KWP2000)
ISO9141-2
J1850 VPW
J1850 PWM
Ausgabeprotokoll: RS232
Baurate: 9600 oder 38400
LEDs: OBD Tx/Rx, RS232 Tx/Rx, Leistung
Betriebsspannung: 12V, Innenschutz vor Kurzschlüssen/Überspannungen
Nennwert des Leerlaufstroms: 45 mA
ELM327 1.5V Freie Software:
GM Modus 22 Scan Tool von Terry
OBD-Anzeige für PalmOS und Pocket PC von Dana Peters
OBD Logger von Jonathan Senkerik
OBD-II ScanMaster von Wladimir Gurskij (Scan Master 3.52 - lokale Kopie)
OBD2 Scantool von Ivan Andrewjeski
OBDII für ELM322 von David Huffman
pyOBD von Donour Sizemore für MacOSX und Linux
RDDTC von Pete Calinski
Real Scan von Brent Harris
ScanTest for Pocket PC von Ivan Ganev alias a-ser
wOBD by WDT
ELM327 1,5V Verfügbare Automobilmodelle
Benz 2001/02/03 W203 C200K (ISO)
BMW X5 2002 (ISO) Chevrolet Aveo (ISO)
Citroen C3 2004 (ISO) Daihatsu YRV 2005 (ISO)
Daihatsu YRV Turbo 2006 (ISO)
Fiat Tipo 2002 (ISO)"
Ford New Focus 2006(CAN)
Honda Accord 2006 JDM (ISO)
Honda Accord Euro R 2004 JDM (ISO)
Honda City GD8 (ISO)
Honda Civic ES 1.6A (ISO)
Honda Integra Typ R DC5 JDM (ISO)
Honda Jazz 1.4M (ISO)
Hyundai Accent 2004 (ISO)
Hyundai Getz 1.3A 2004 (ISO)
Hyundai Getz 1.6M 2004 (ISO)
Hyundai Matrix 2004 (ISO)
Hyundai Santa Fe 2.4A (ISO)
Hyundai Sonata GLS (ISO)
Hyundai Sonata 2005 (ISO)
Hyundai Tuscani FX (ISO)
Kia Carens 2005 (ISO)
Kia Magentis 2005 (ISO)
Kia Rio LS (ISO)
Kia Sorento SUV 2005 (ISO)
Lexus es300 Mazda 2 (CAN)
Mazda 5 (CAN)
Mazda 6 (CAN)
Mazda Premacy 2001 (ISO)
Mazda RX8 (CAN)
Mitsubishi Colt 2003 (ISO)
Mitsubishi Colt Plus 2005 (ISO)
Mitsubishi Eclipse (GST------Turbo Car kann für das Jahr 1995-2000 RS/GS---1994-1996 GS alle können Turbo Car für das Jahr 1996-2000, nur Geschwindigkeit und TPS, kann den DTCS löschen)
Mitsubishi Lancer Evolution IX 2006 (ISO)
Mitsubishi Pajero 3.5 V6 2006 (ISO)
Nissan Sunny B14 (ISO)
Nissan Sunny VIP FB15 (ISO)
Nissan X-Trail 2.0L 2004 (ISO)
Nissan X-Trail 2.5L 2004 (ISO)
Peugeot 206 2001
Peugeot 206 (ISO)
Peugeot 307 (ISO)
Peugeot 407 (ISO)
Renault Megane II 2005 (ISO)
Renault Kangoo 2006 (ISO)
Subaru Impreza 1.6TS 2002 (ISO)
Subaru Impreza WRX 2005 (ISO)
Toyota Camry 2.0A 2004 (ISO)
Toyota Camry 2.4A 2005 (ISO)
Toyota Corolla Altis 1.6A 2005 (ISO)
Toyota Corolla GLXi G8 1999 (ISO)
Toyota Corolla G9 2002 (ISO)
Toyota Vios 2004 (ISO)
Nicht verfügbar Veichles
Mazda 323 Protein 2003 (OBD-I)
Mitsubishi Lancer 1.6M 2006
Nissan Sunny (N16)
Nissan Cefiro (Teana) 2005
Nissan sentra 1.8 2000/2005
Nissan Cefiro (Teana) 2005
Proton Perdana V6
Subaru Legacy GT 2005
Toyota camry 2002
Toyota Wish JDM (Missing Pin 5 in DLC)
Toyota IST JDM (Missing Pin 5 in DLC)
Toyota altis 1.8 2004
Peugeot 206 2000
Suzuki Jimny 1.3 2000
Liste der Pakete:
Elm327 Haupteinheit
Eine Schnittstelle
Ein USB Kabel
Eine CD-Software
ELM327 1.5V FAQ:
F:Was ist der Unterschied für den v1.5 elm327, den Kunststoff elm327 und den Bluetooth elm327?
A:There are the same functions for them, the only different is the interface:the v1.5elm327 has both usb com interface, the plastic elm327 just has usb interface, and the bluetooth elm327 just has no cable, it works by the Bluetooth.
Kombi1600;