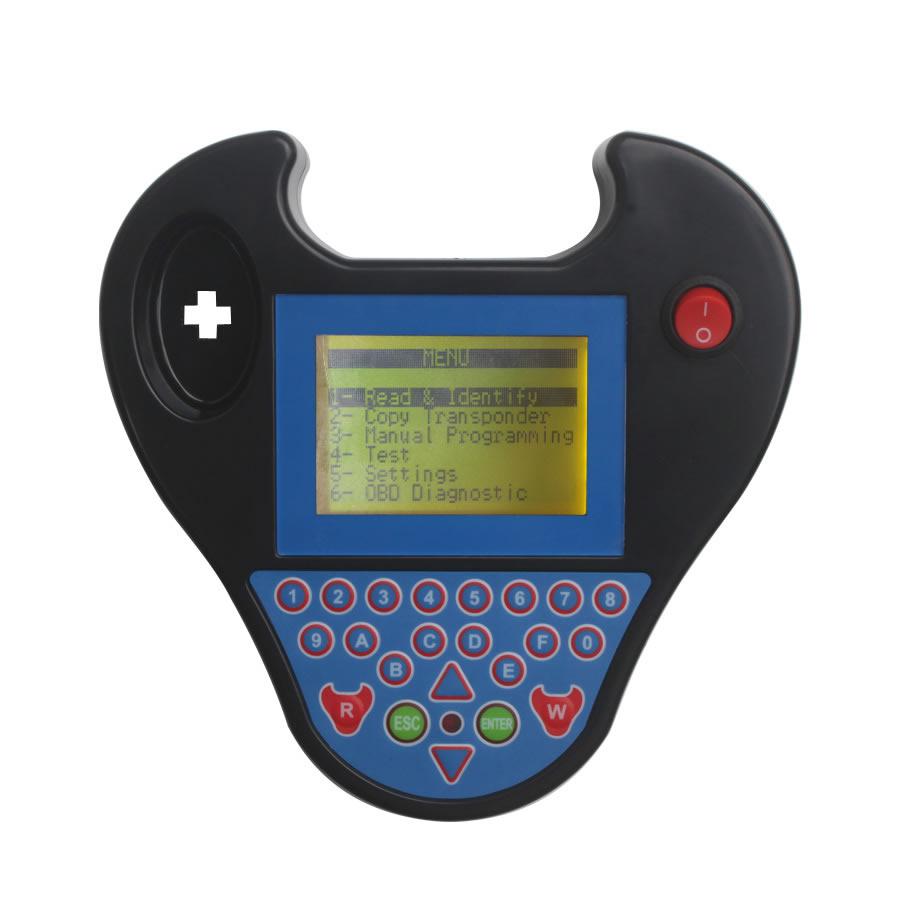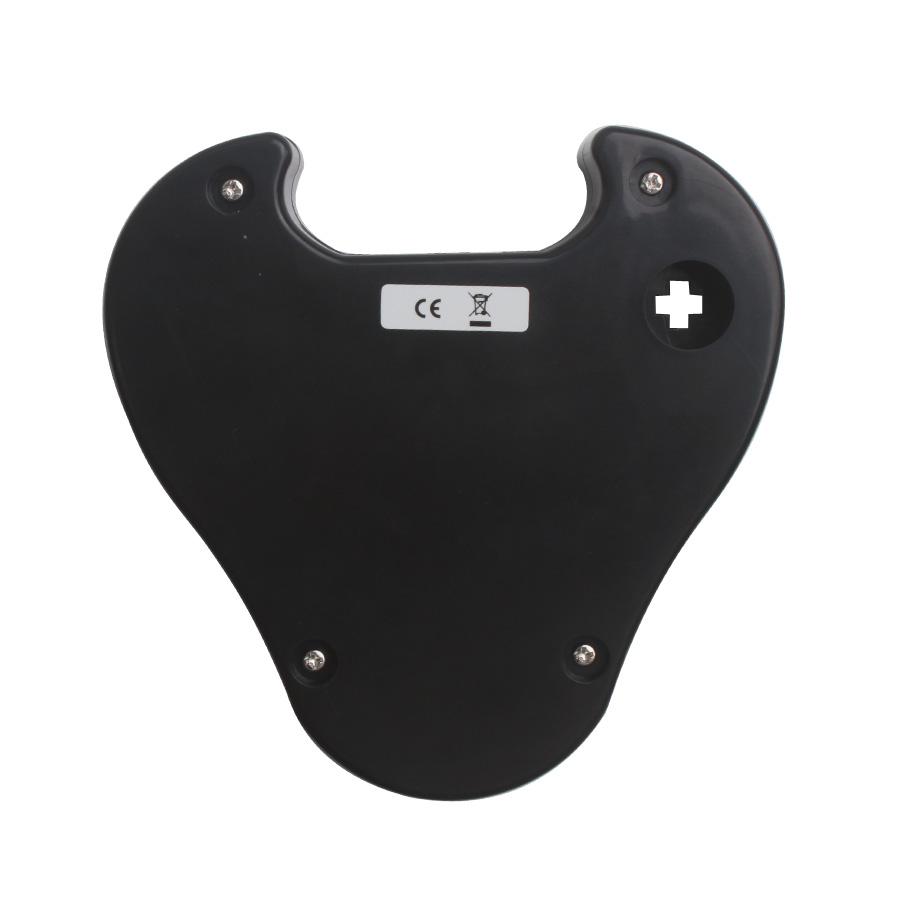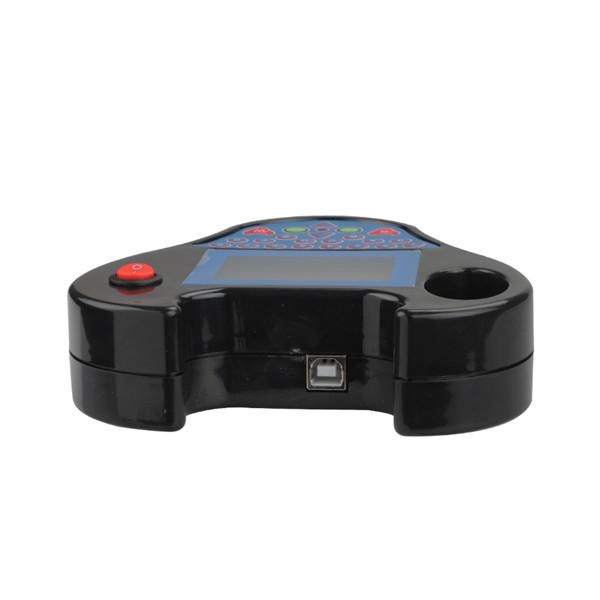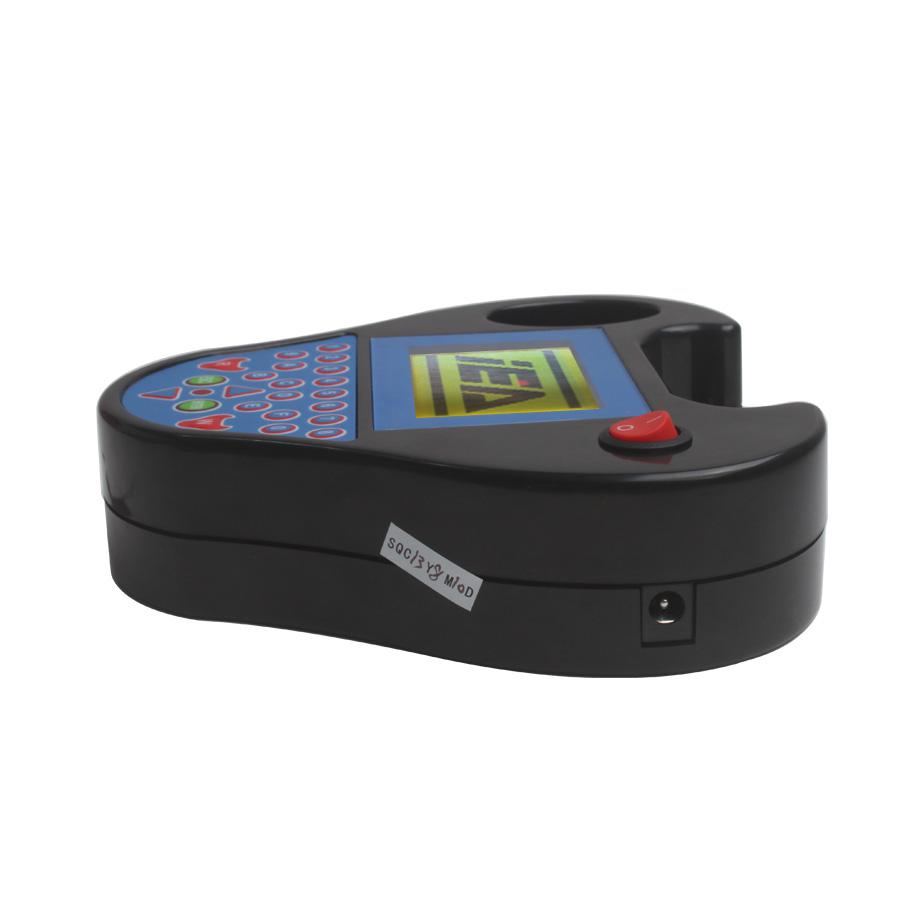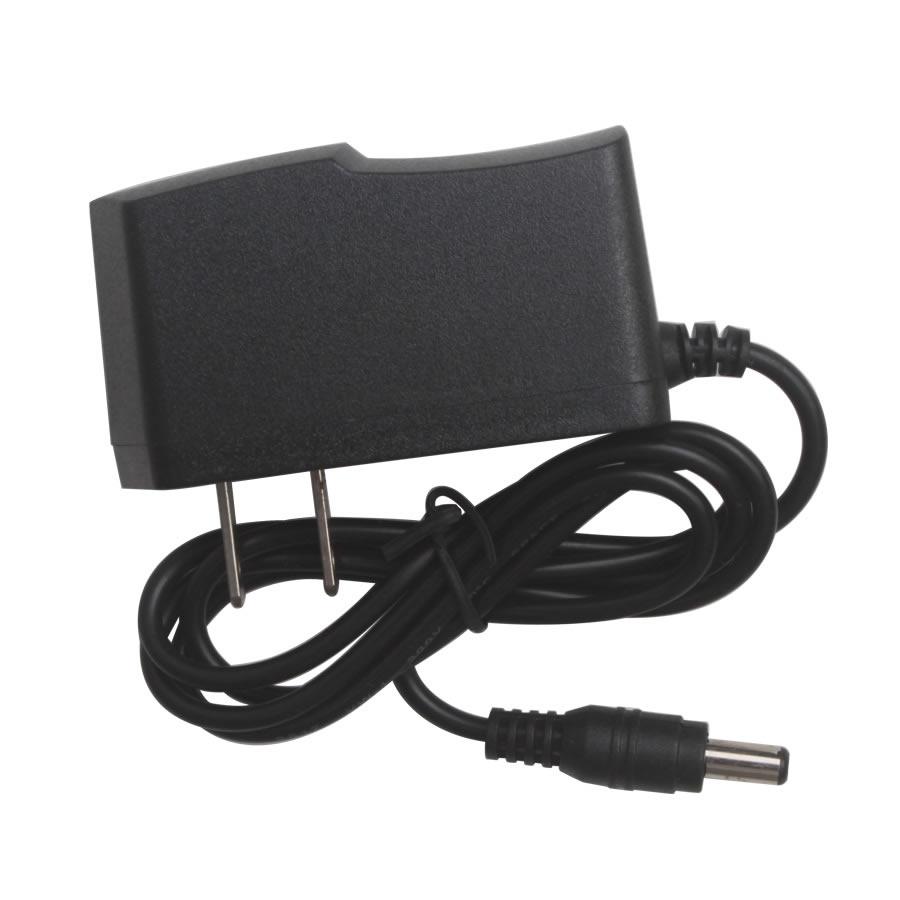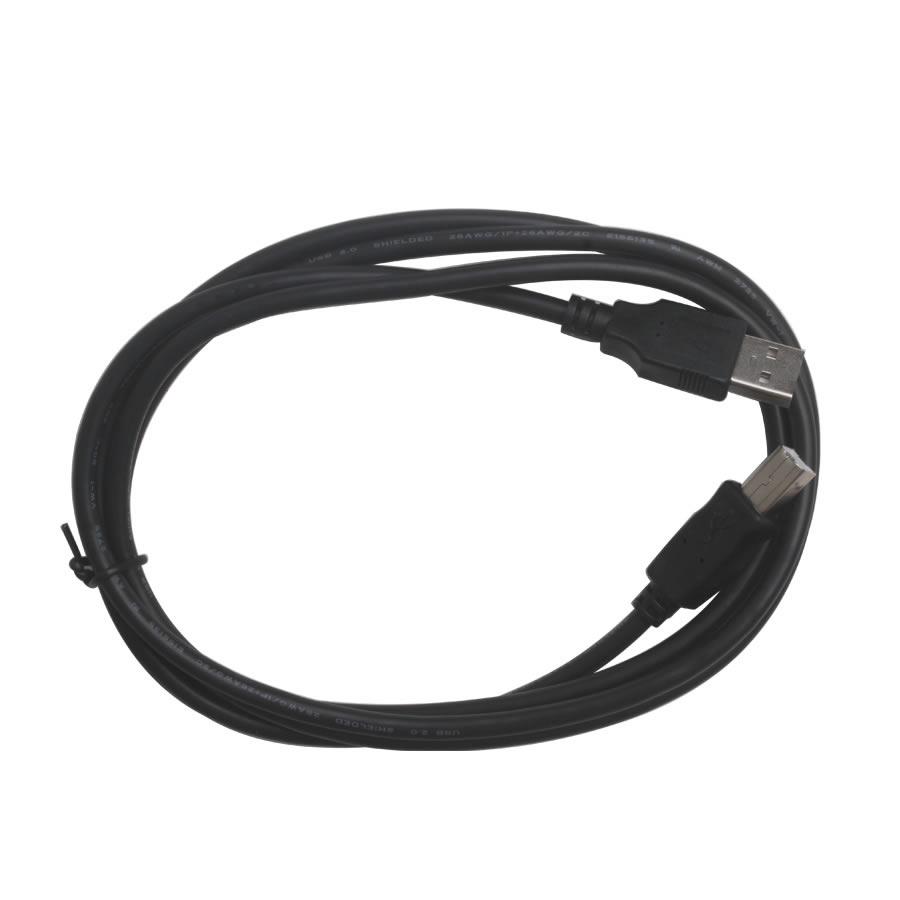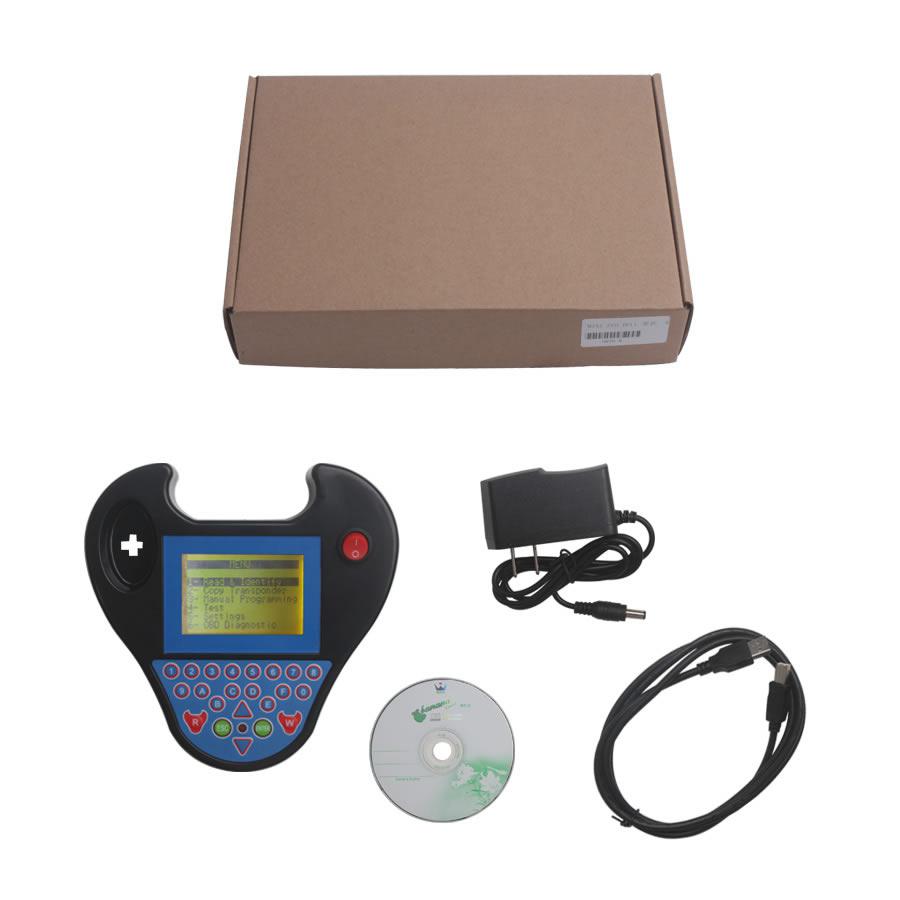 Mini Type Smart Zed -Bull Key Programmer No Tokens Limitation
Mini Typ Smart Zed -Bull Key Programmierer gewinnen 30% Lese - und Schreibgeschwindigkeit.
1.SMART ZED -BULL verbessert die Erfolgsrate bis zu 99.99%, was die Verschwendung von Chip eliminiert.
2.Zed -BULL erfüllt alle Ihre Anforderungen als Spezialist für Immobilizer Systeme;
3.Zed -BULL ist ein Transponder -Klon -Gerät, das alle Zed -Qx -Funktionen enthält und auch weitere Features aufweist.
Shipping:

Express Shipping Service


Estimated delivery time:

3-15

working days.

See details ?

Returns:

Return for refund within 30 days, buyer pays return shipping.

Read details ?

Support: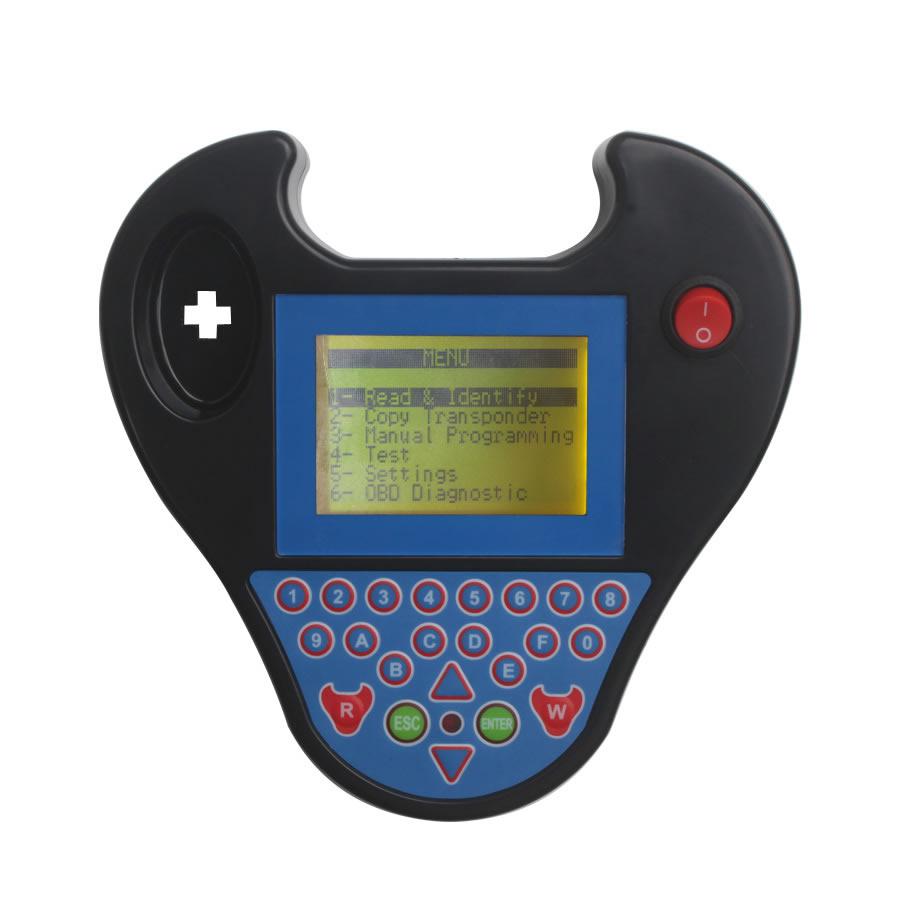 Related Accessories/Similar Items
Product Details

Product's Reviews
Mini Type Smart Zed -Bull Key Programmer No Tokens Limitation
Gründe für diesen Zed -Bull Key Programmierer
Keine Token, keine Login -Karte benötigt
Sprache: Englisch, Türkisch, Italienisch, Spanisch und Portugiesisch
Unterstützung 8C und 8E Chips unterscheiden Funktion
Hinweis: Kann nicht aktualisiert werden
Mini Type Compare SMART ZED -BULL with ZED -BULL
SMART ZED -BULL gewinnt 30% Lese - und Schreibgeschwindigkeit.SMART ZED -BULL verbessert die Erfolgsrate bis zu 99.99%, was die Verschwendung von Chip eliminiert.(Wie wir alle wissen, kann ein Chip nur einmal geschrieben werden)
Wichtigste Merkmale des ZED -Bull Key Programmers
PIN -Code finden, Vorbereiten von Transpondern und Programmierung Transponder von EEPROM und MCU.

Die Zed -BULL PC -Software ist eine hervorragende Funktionalität, die Ihnen bei der Verwendung von EEPROM -Anwendungen hilft.ECU -Bilder, welche ECU hat, welche MCU oder EEPROM und die Position von mcu oder eeplom auf dem Board, welche Typ Transponder verwendet werden...Diese Art von Informationen wird Ihre Arbeit erleichtern.

Mit der Funktion Automatische Modulsuche (AMF) wird das Modul bei der Auswahl der EEPROM -Datei automatisch erkannt.

Eine weitere Revolution von Zed -BULL ist die Programmierung von Transpondern, wenn es keinen Schlüssel von Steuergeräten gibt.Zed -BULL hat bisher 55 -verschiedene Anwendungen und nimmt zu...Mit dieser Funktion können Sie Transponder programmieren, PIN -Codes finden und vorgefertigte Transponder für die Autos vorbereiten, die vorgefertigte Transponder wie fiat doblo 48 benötigen.Für diese Funktion benötigen Sie keine teuren vorgefertigten Transponder, die etwa 8 -10 Euro haben.Sie können leere Transponder verwenden.

Klonen von Transpondern

11, 12, 13, 33, 73, 4C (Schreiben auf 4C elektronische Schlüssel und Batterie ohne TPX1 Transponder), Philips Crypto 40 (einige), 41 (alle), 42 (alle), 44 (alle entriegelt VAG), 45 (alle)
Bisher konnten gemeinsame Transponder -Klonwerkzeuge nur feste Transponder kopieren.Aber die Revolution, die wir mit unserem Gerät begonnen haben, Zed -Qx, nimmt mit Zed -BULL zu.41 (NISSAN), 42 (VAG), 44 (Unlocked VAG) und 45 (Peugeot) Transponder, die normalerweise als nicht kopiert werden können, können mit Zed -BULL kopiert werden.

Herstellung von Transpondern für die OBD -Programmierung

Wenn Sie ein OBD -Gerät wie T -Code Pro haben, benötigen Sie spezielle vorgefertigte Transponder für einige Autos.Statt diese speziellen Transponder zu hohen Preisen zu kaufen, können Sie sie mit Zed -BULL mit leeren Transpondern herstellen.Und Sie brauchen keine teuren vorgefertigten Transponder, die etwa 8 -10 Euro...Die Transponder, die Sie herstellen können: 40, 41, 42, 44 Mitsubishi, 44 VAG, 45, 73 Mitsubishi, 61, 62, 65 und 46 für BMW, AUDI, PORSCHE, CHRYSLER, Renault...etc. Bisher verfügt Zed -BULL über 24 -verschiedene Transponder -Produktionsanwendungen.

Hitag2 Transponderprogrammierer

Wenn Sie einen Hitag2 Programmierer als eigenständiges Gerät kaufen wollen, müssen Sie ca. 1000 -1500 Euro zahlen.Aber wenn Sie Zed -BULL haben, erhalten Sie diese hitag2 Programmierer Funktion kostenlos.Sie können an Hitag2 -Transpondern arbeiten und Ihre Arbeit verbessern.

Einfache Anwendung mit Wide Graphic LCD Screen.

Wide screen of Zed -BULL wird Ihnen viel mehr zeigen....Mit Zed -Bull ist breiter Bildschirm, können Sie mehr Informationen wie, VIN -Nummer und Kilometer -Info für BMW Autos, detaillierte Informationen für 46 und 48 -Transponder sehen...usw.

Zusätzliche Funktion:

Lesekilometer, VIN -Nummer und Schlüsselnummer Informationen von original BMW Schlüssel und Schreiben zu original BMW Fernschlüssel
PIN -Code von VIN -Nummer für HYUNDAI und KIA finden
PC -Software beinhaltet einen breiten Transponderkatalog, Schlüsselfob -Verfahren und weitere Informationen
Öffnen des 48 (magic II)-Typs verriegelter Transponder und machen es wieder verwendbar
Speichern von Transponderinformationen in die Datenbank einschließlich Kryptotransponder
3 verschiedene Gerätegehäuse Farbvarianten (rot, schwarz und weiß).
Mini ZED -BULL Package List
1x Zed -Bull Main Unit
1x PC USB Kabel
1x Netzteil
1x CD