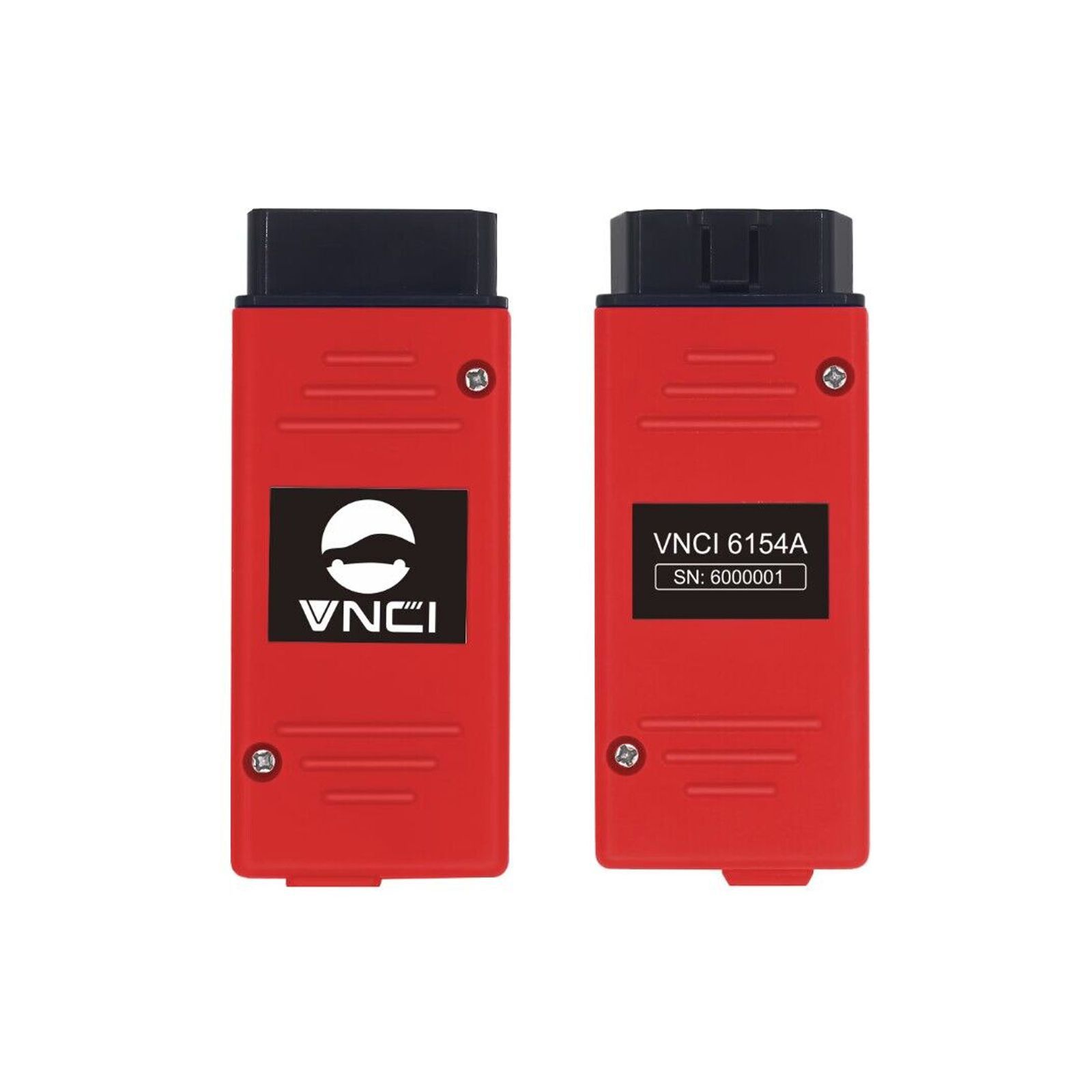 2023 Neueste VNCI 6154A ODIS 10 Professionelles Diagnosewerkzeug für VW Audi Skoda Sitz Unterstützt CAN FD/DoIP Aktualisierte Version von VAS6154A
VNCI 6154A VAG Diagnostic Tool alternative Lösung des originalen VAS 6154ANo muss den ursprünglichen Treiber ersetzen.Keine Notwendigkeit für Software von Drittanbietern, Plu und PlayUnterstützt CAN FD und DoIP ProtokollKompatibel mit ODIS Treiber v9.10 oder höher und ODIS Engineer V14.1 oder höher
Shipping:

Airmail Post


Estimated delivery time:

7-45

working days.

See details?

Returns:

Return for refund within 30 days, buyer pays return shipping.

Read details ?

Support: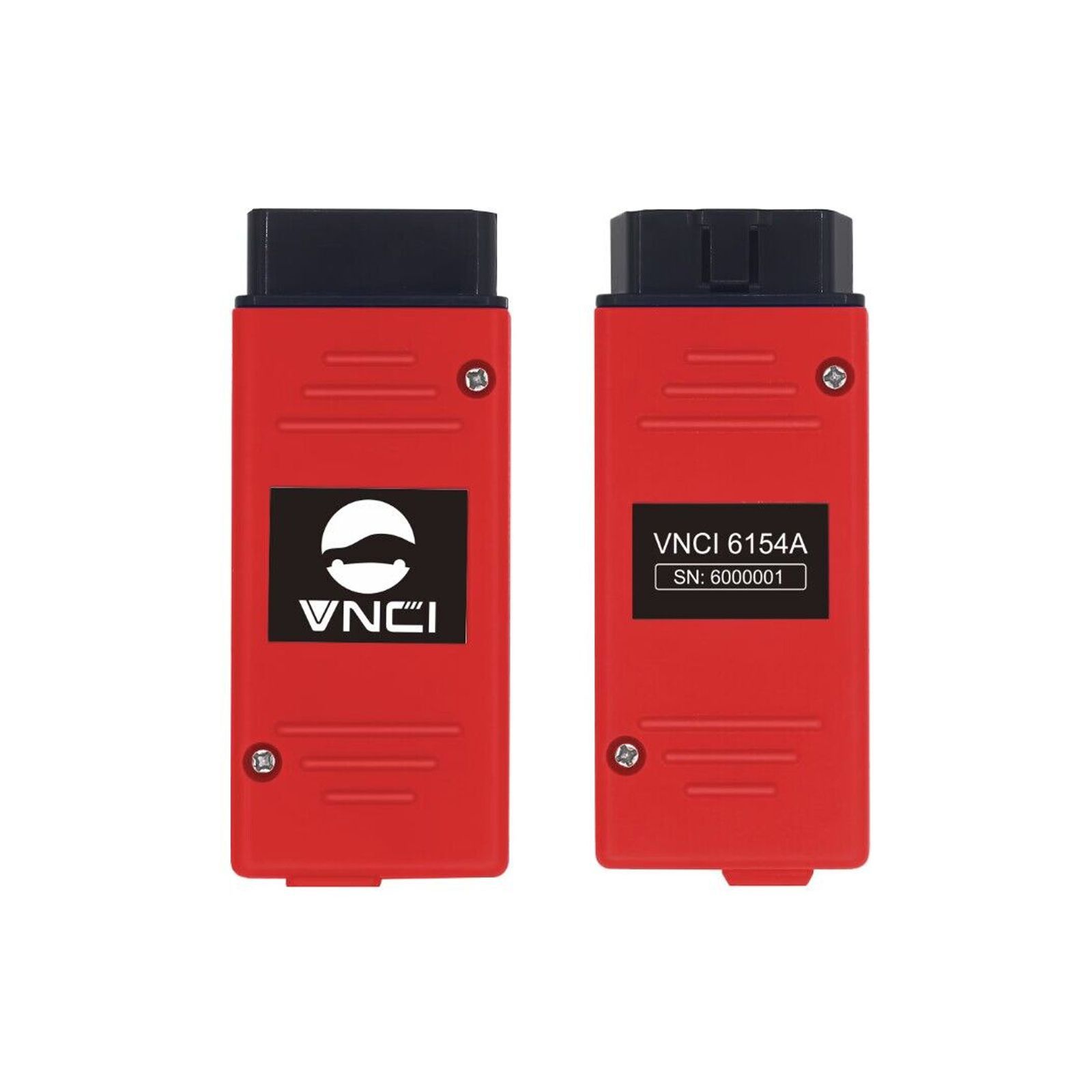 Product Details

Product's Reviews
VNCI 6154A ODIS V11 Professionelles Diagnosewerkzeug für VW Audi Skoda Sitz Unterstützt CAN FD/DoIP Aktualisierte Version von VAS6154A
VNCI 6154A VAG Diagnosetool ist 100% Kompatibel mit Originaltreibern verschiedener Versionen, so dass Sie frei wechseln können, ohne Dateien zu ändern.Es unterstützt die neueste ODIS Service Software und Dauerbetrieb für 8-Stunden.
VNCI 6154A eignet sich für individuelle Enthusiasten, regelmäßige Autowerkstatt und autorisierte offizielle Wartungs- und technische Servicestationen.Im Vergleich zum Original VAS 6154A können Sie weniger als ein Zehntel des Geldes dafür ausgeben.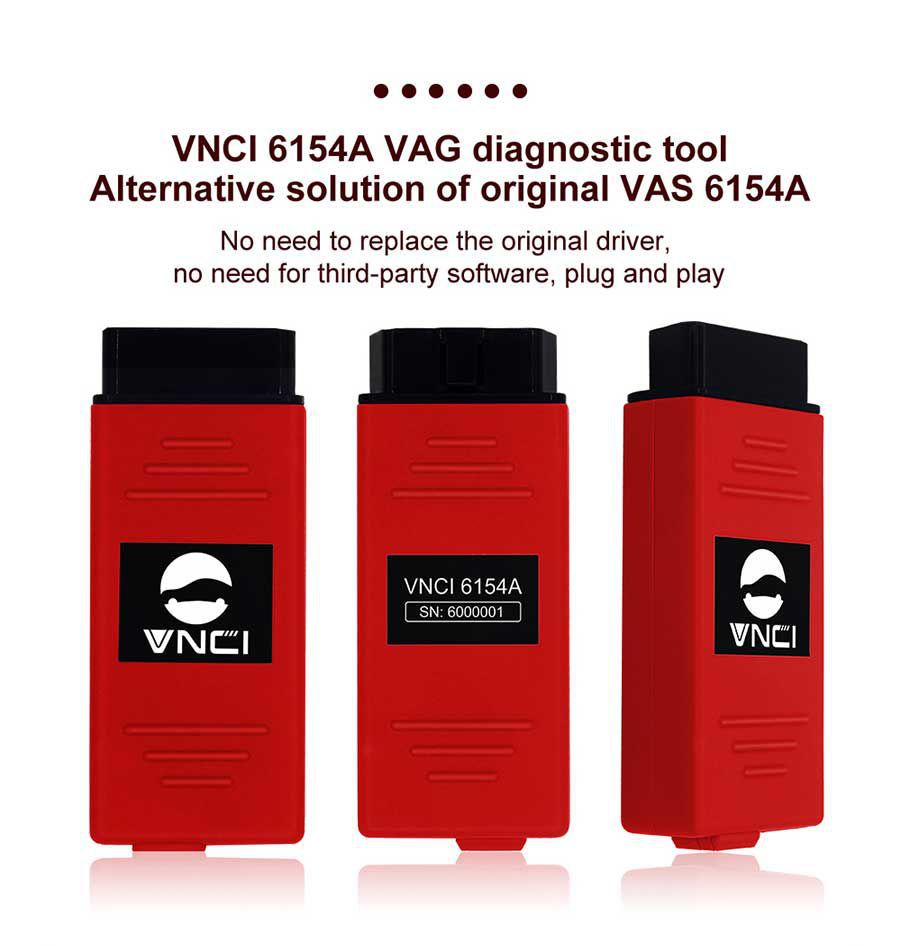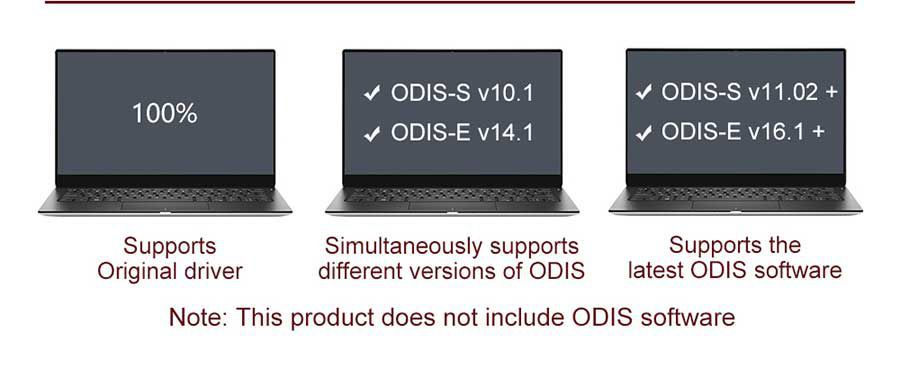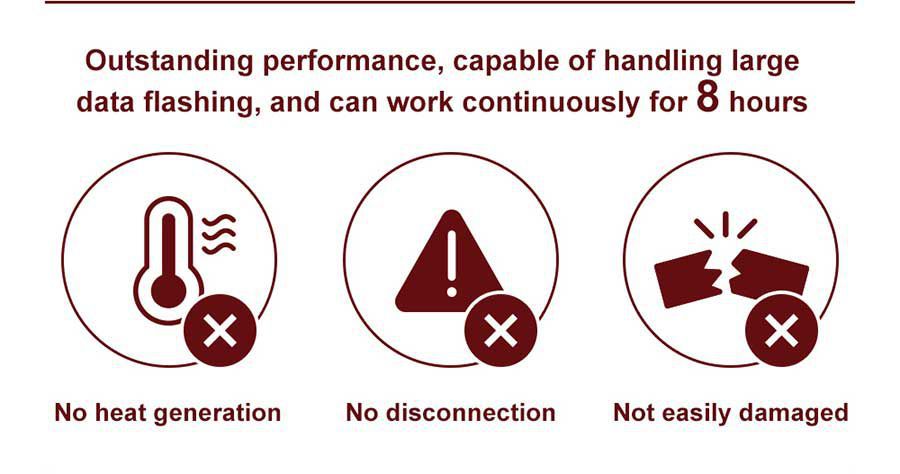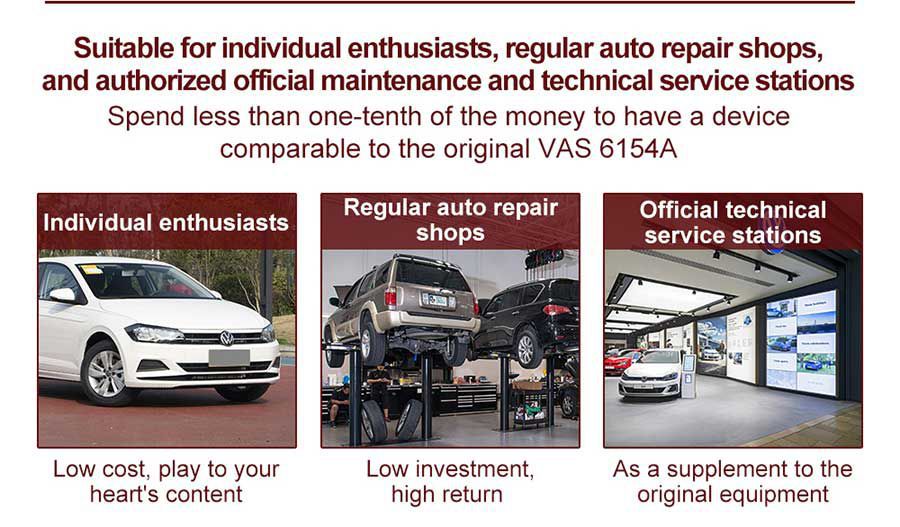 Produktmerkmale:
Kein Austausch des Originaltreibers, keine Notwendigkeit für Software von Drittanbietern, Plug and Play wie original VAS 6154A
Drei Verbindungsmethoden zur Anpassung an verschiedene Szenarien: USB-Verbindungsmodus, AP-Direktverbindungsmodus, Basisstation-Verbindungsmodus.
USB-Verbindungsmodus: VNCI 6154A mit Computer über USB-Kabel verbinden
AP (WIFI) Verbindungsmodus: Stromversorgung zu VNCI 6154A durch den OBD-Port, und dann verbinden Sie VNCI 6154A mit Computer über Gerät
WIFI
, ähnlich wie
Bluetooth
-Verbindung
Basisstation (WLAN-Verbindungsmodus: Fügen Sie VNCI 6154A und den aktuellen Computer zum aktuellen WLAN hinzu, und dann Strom zu VNCI 6154A über den OBD-Port.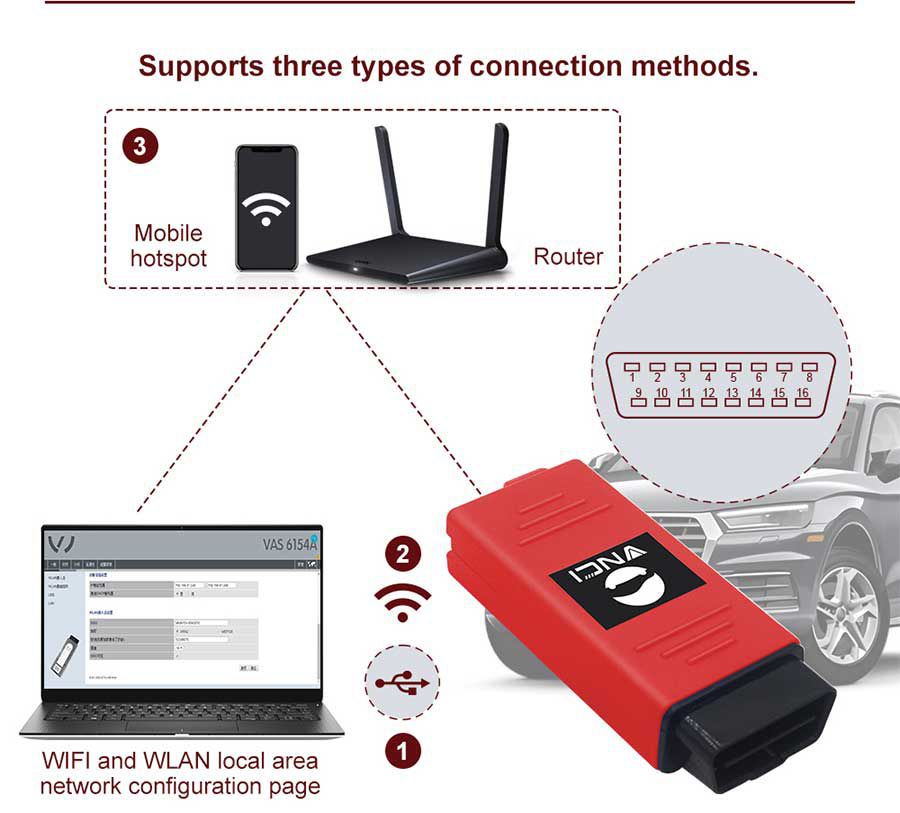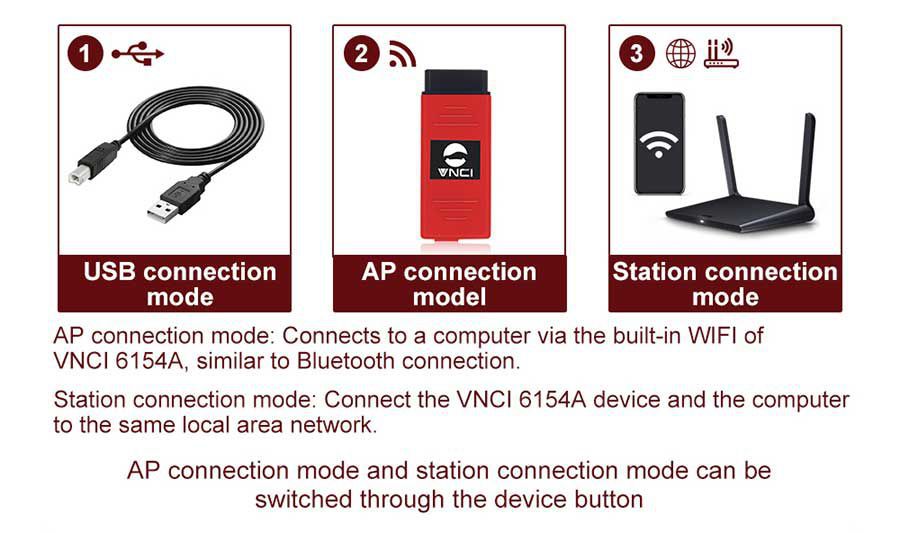 Voll ausgestattete und ausgezeichnete Leistung,
Erfasst alle Modelle des Volkswagen Konzerns von 1995 bis 2023 und darüber hinaus.
Stabilität, Zuverlässigkeit und Reparaturfähigkeit sind dem originalen VAS 6154A weit überlegen.
Unterstützung des DoIP-Protokolls,
Unterstützung des CAN FD Protokolls
Online-Funktion unterstützen
Plug and Play
Kann große Datenblitze verarbeiten.
100% Unterstützung für alle ursprünglichen Werksfunktionen.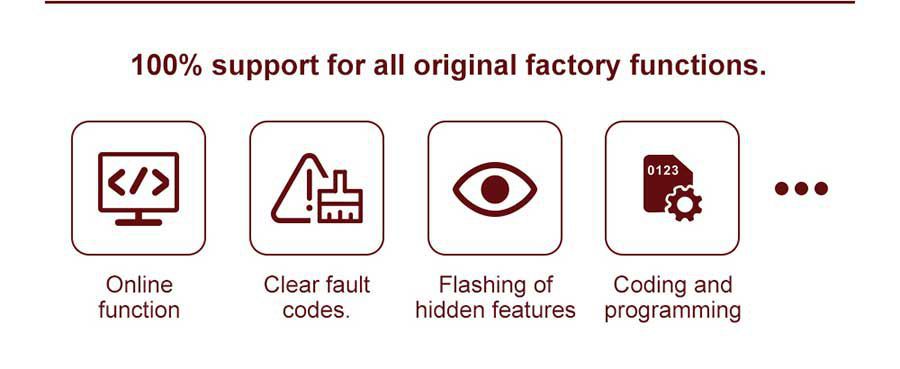 Produktfunktionen:
Online-Funktion
Fehlercodes löschen
Blinken versteckter Funktionen
Codierung und Programmierung
Abdeckung der meisten Modelle der Automobilmarken des Volkswagen Konzerns
Support ODIS Service v9.10/v10.0/v11.0+
Support ODIS Engineer v14.1/v15.0/v16.0+
100% Unterstützung des DoIP-Protokolls
100% Unterstützung CAN FD Protokoll
Unterstützung KWP2000/UDS/CAN/K-Line......etc Protokoll
100% unterstützt alle Protokolle
Fahrzeugdiagnose
Online/Offline Programmierung
Blinken versteckter Funktionen
Unterstützen Sie alle ODIS Service und ODIS Ingenieur Funktion
etc......
Abgedeckte Modelle:
Volkswagen: 1995Y-2023MY+
Audi
: 1995MY-2023MY+
Sitzplatz: 1995MY-2023MY+
Skoda
: 1995Y-2023MY+
Bentley: 1995MY-2023MY+
Lamborghini: 1995MY-2023MY+
1995MY-2023MY+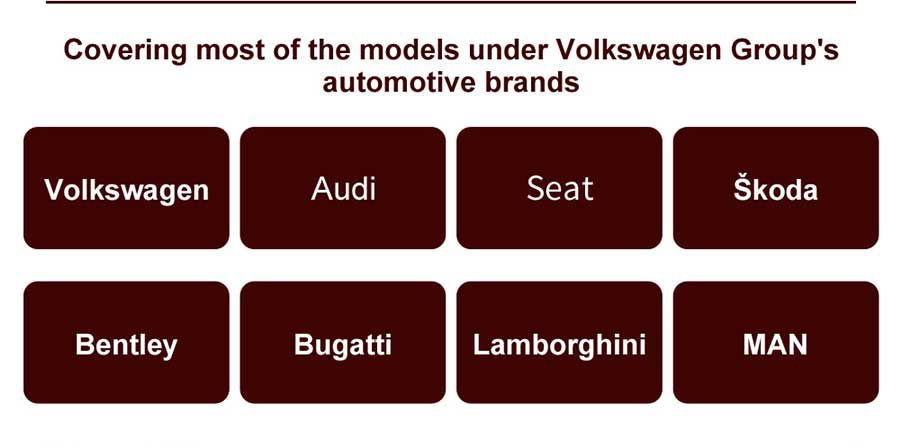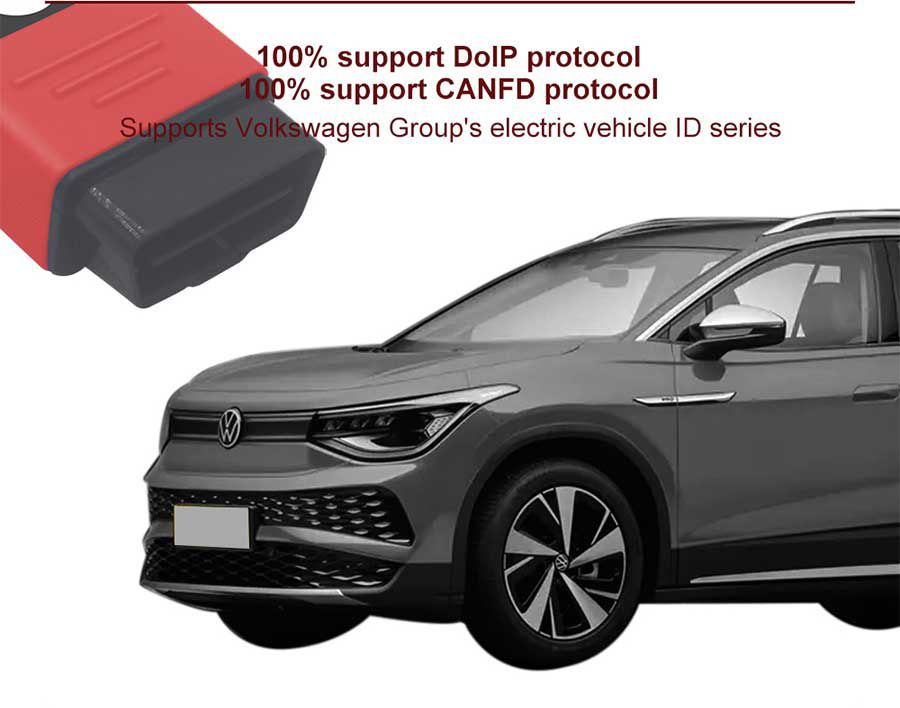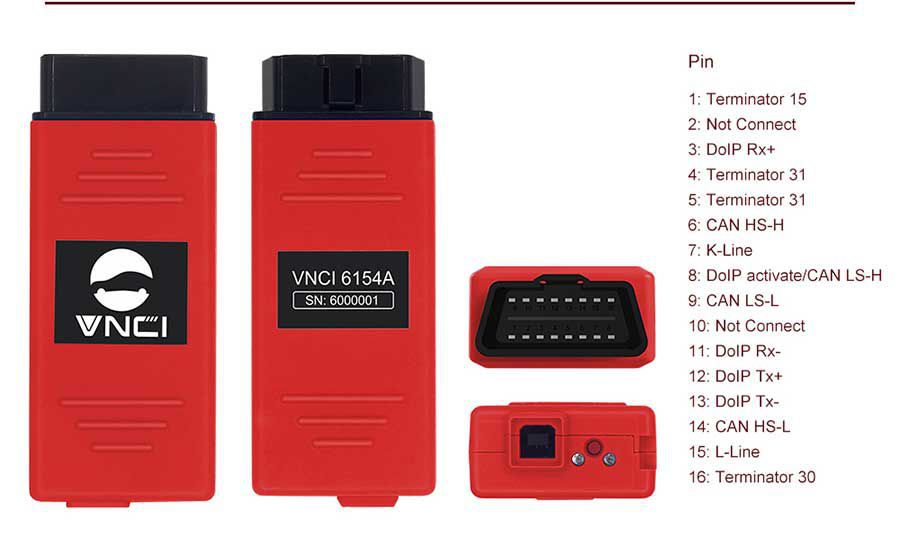 LED-Beleuchtungsanweisung:
Orange: Modus
Grün: Power
Rot: DoIP-Kommunikation
Blau: Verbindungsstatus
Taste: AP Connect Mode und Station Connect Mode Switch Taste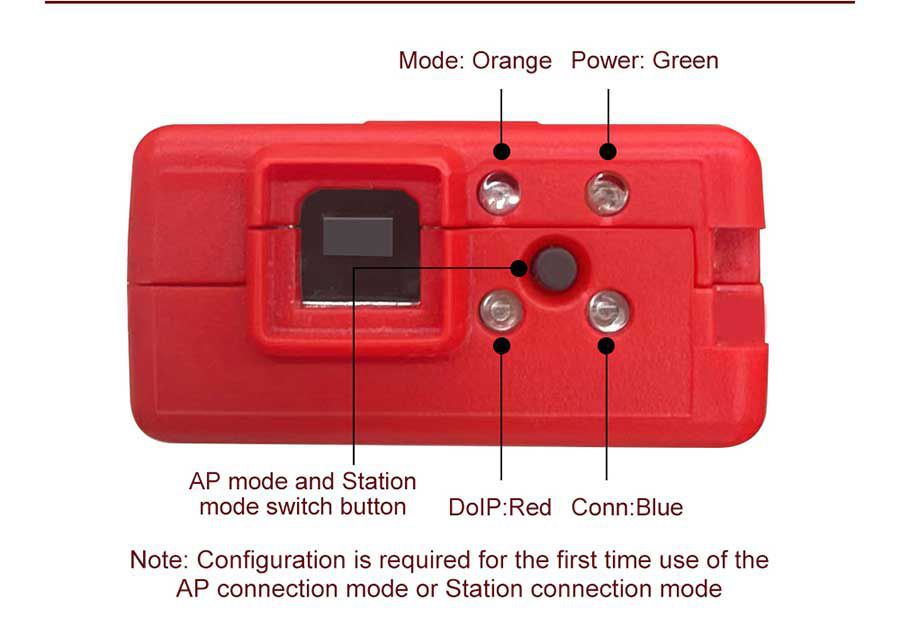 Warum sollten wir VNCI 6154A wählen?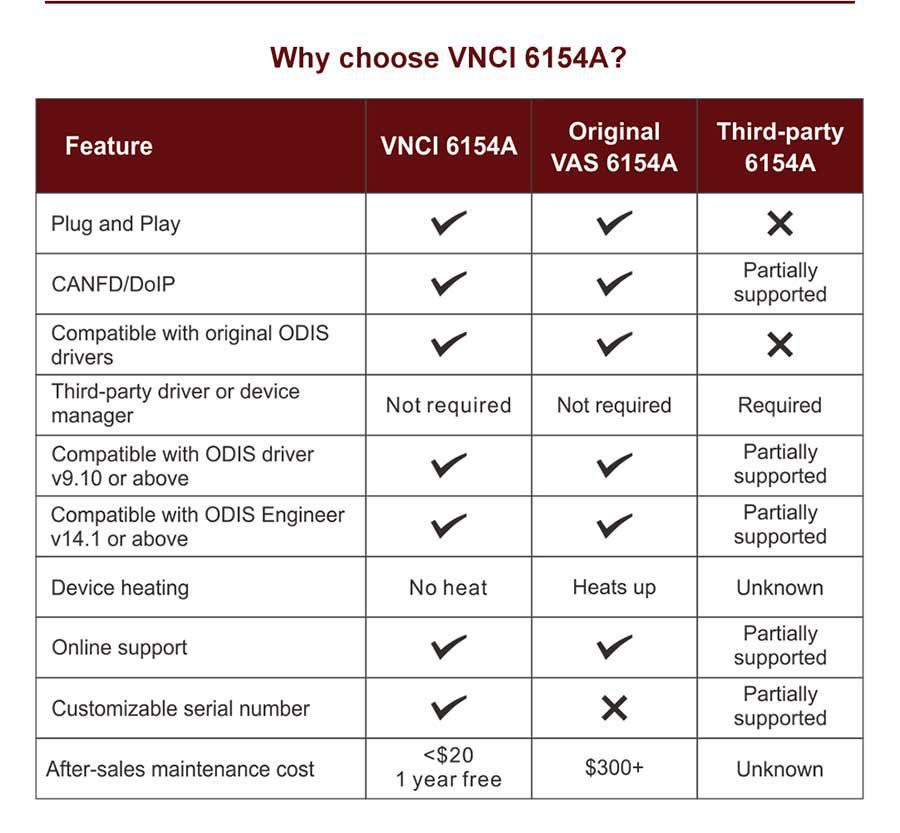 Gebrauchsempfehlung:
Der ursprüngliche ODIS Service oder ODIS Ingenieur Software muss original Software installiert sein
Der ursprüngliche Treiber kann nicht ersetzt werden, und ODIS-Treiber von Drittanbietern kann nicht installiert werden
Anforderungen an das Computersystem:
Windows10 64-Bit Professional Edition
4GB Speicher
Mindestens 100GB freier Speicherplatz auf dem C-Treiber
VNCI 6154A Stromversorgungsmethoden:
OBD Port 12 Netzteil
USB Port 5v Netzteil
Das Paket beinhaltet:
1x VNCI 6154A