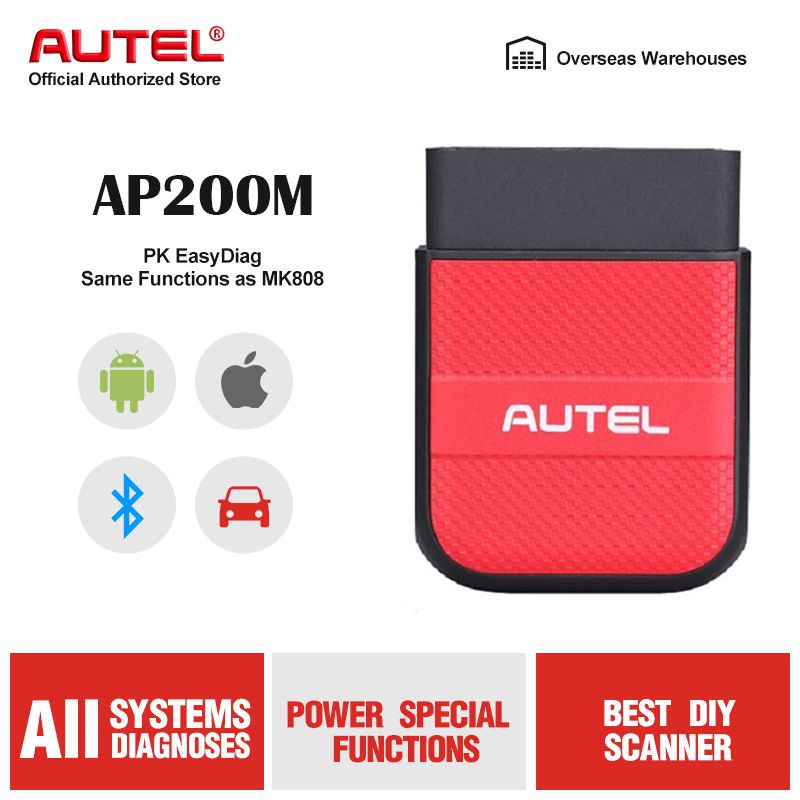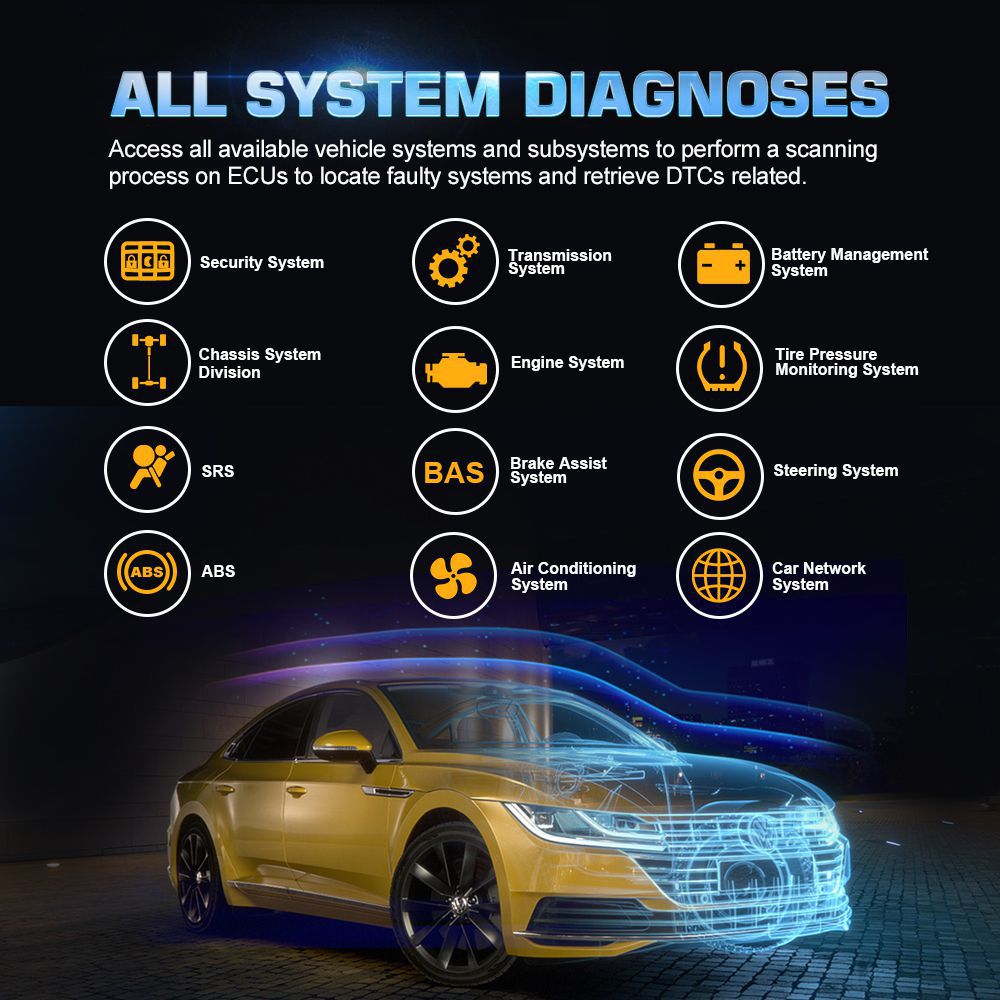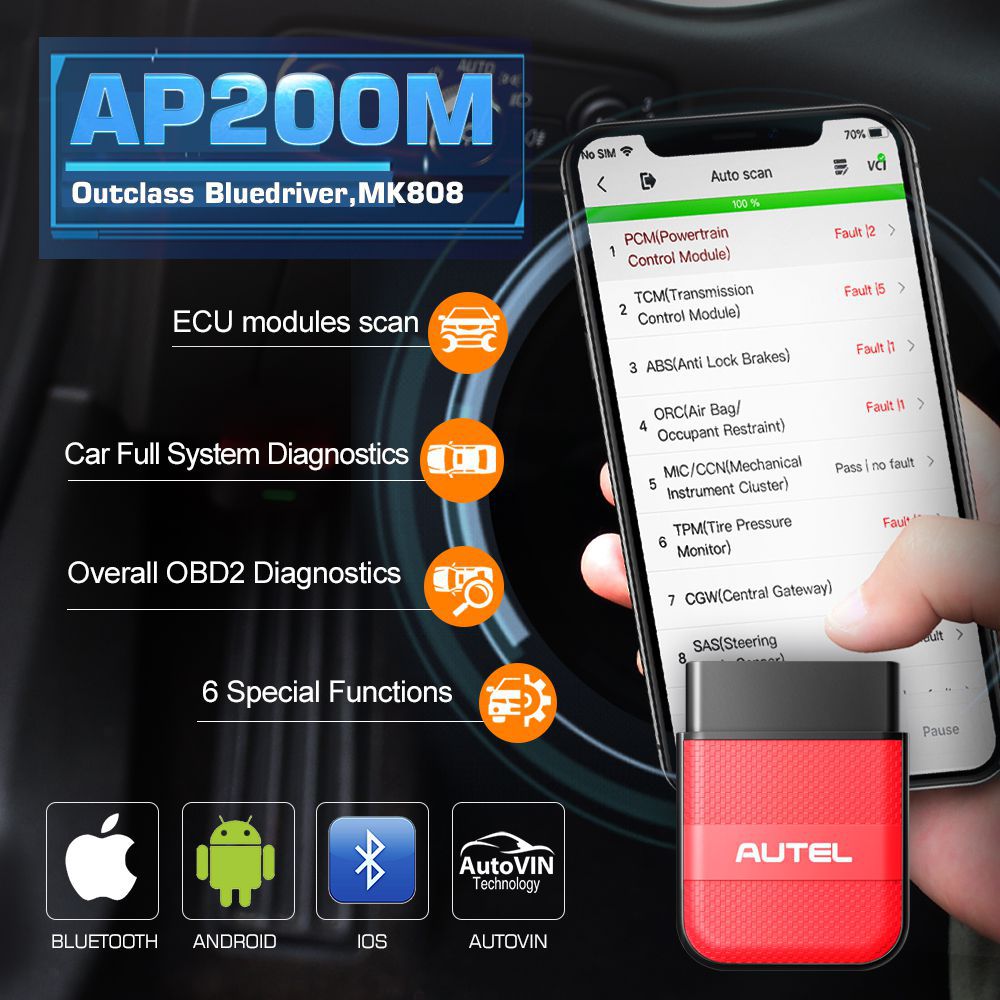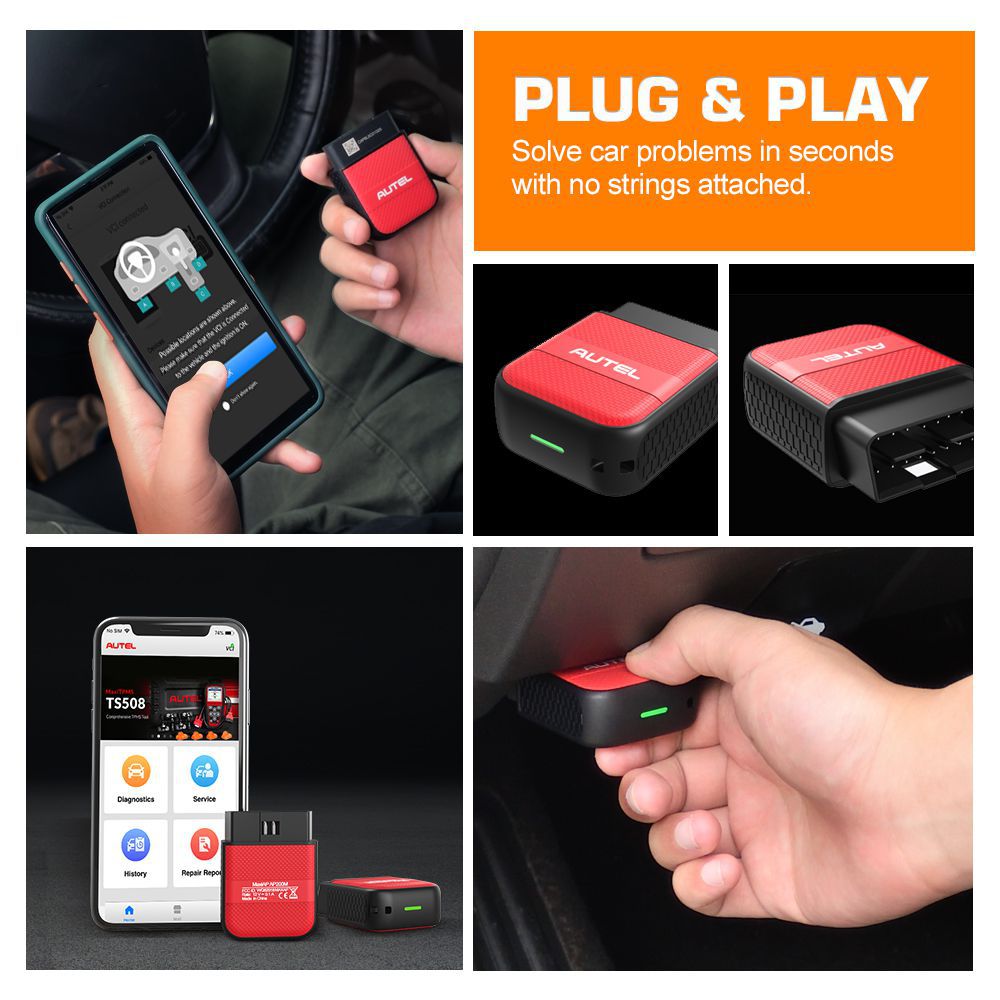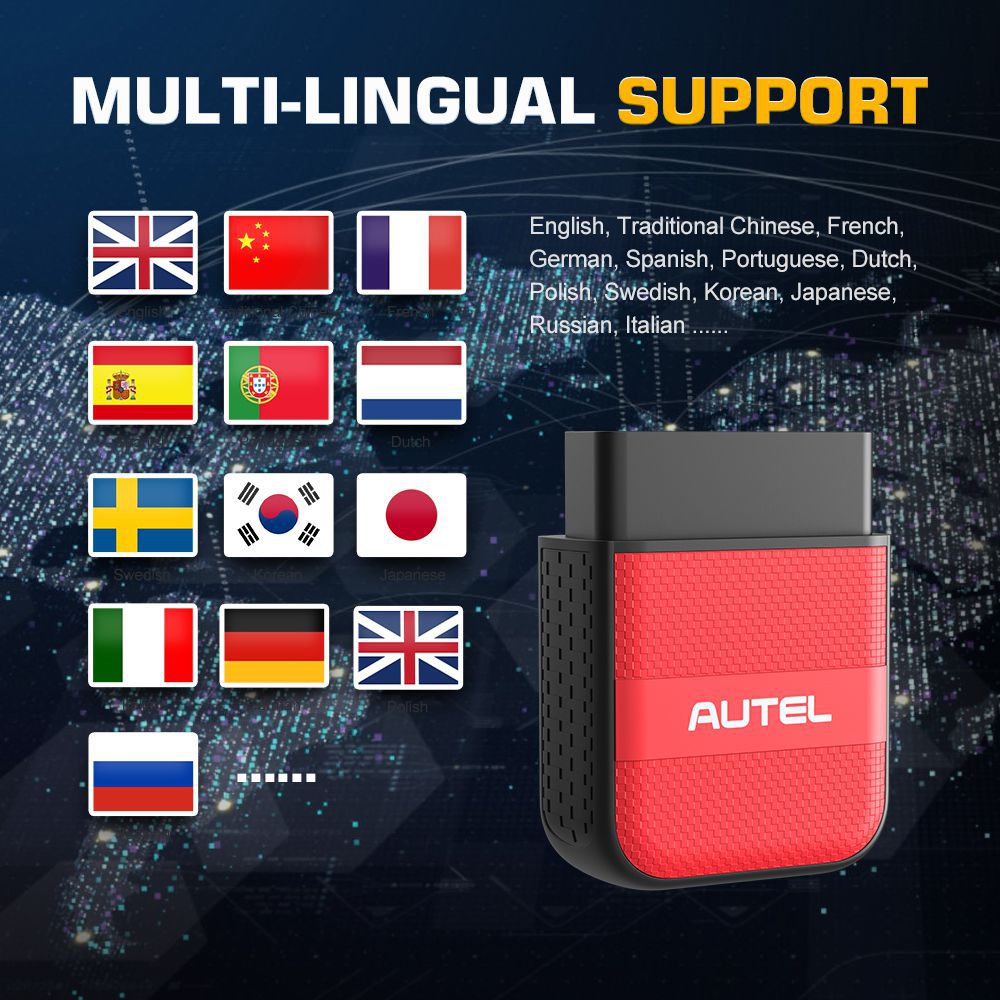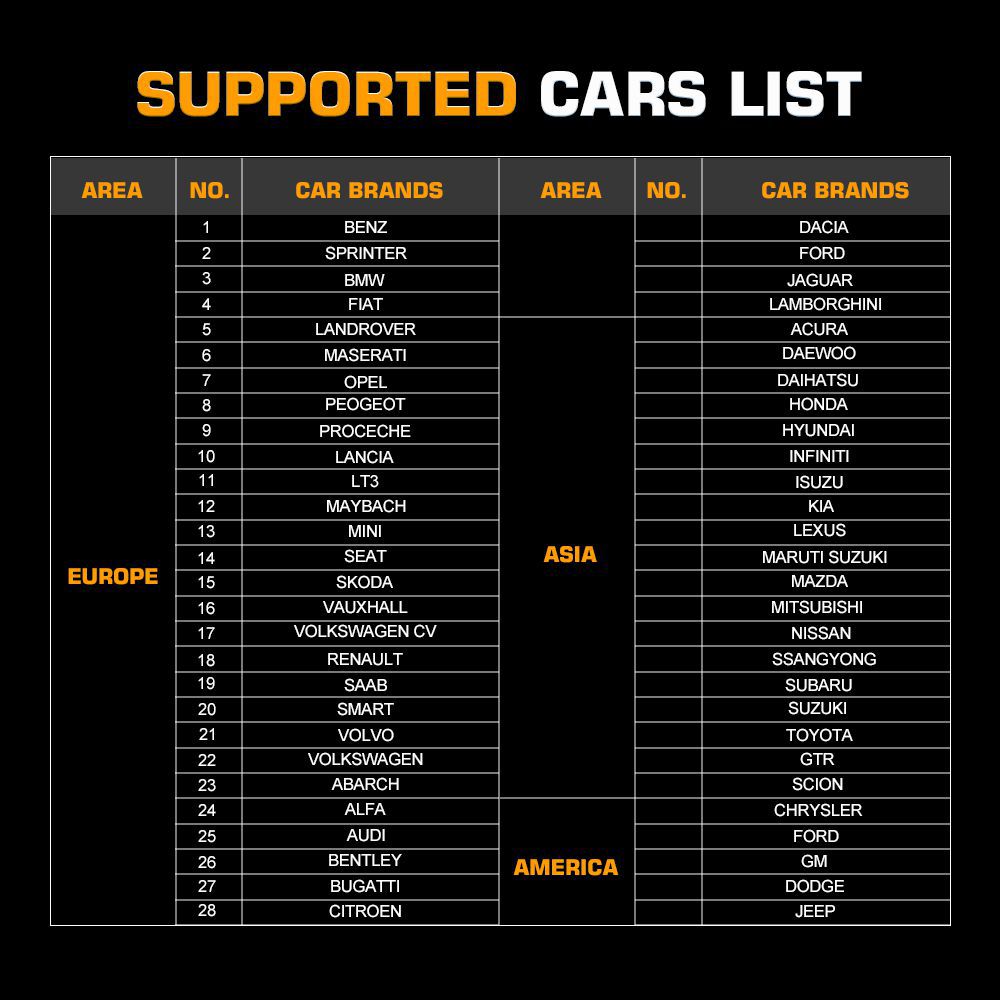 Autel AP200M Bluetooth OBD2 Code Reader mit Full Systems Diagnoses AutoVIN Oil/EPB/BMS/SAS/TPMS/DPF Resets IMMO Service
Autel AP200 Bluetooth OBD2 Code Reader kann außergewöhnliche OE-Level-Funktionalität durchführen, von einer umfassenden OBD2-Diagnose bis zu fortgeschrittenen ECU-Module Scan-Funktionen: ECU-Information, Live Data, Read & Clear Codes,für Triebwerk 124; Getriebe §124; ABS §1244R; SRS §124R, EPB §1244; Immobilizer §124; IC-Kombi-Kombi-Kombi-Kombi-Kombi-Kombi-Kombi-Kombi-Kombi-Kombi-Kombi-Kombi-Kombi-Kombi-Kombi-Kombi-Kombi-Kombi-Kombi-Kombi-Kombi-Kombi-Kombi-Kombi-Kombi
Price:

US$99.00

/

piece
Discount Price:
Shipping:

Express Shipping Service


Estimated delivery time:

3-15

working days.

See details ?

Returns:

Return for refund within 30 days, buyer pays return shipping.

Read details ?

Support: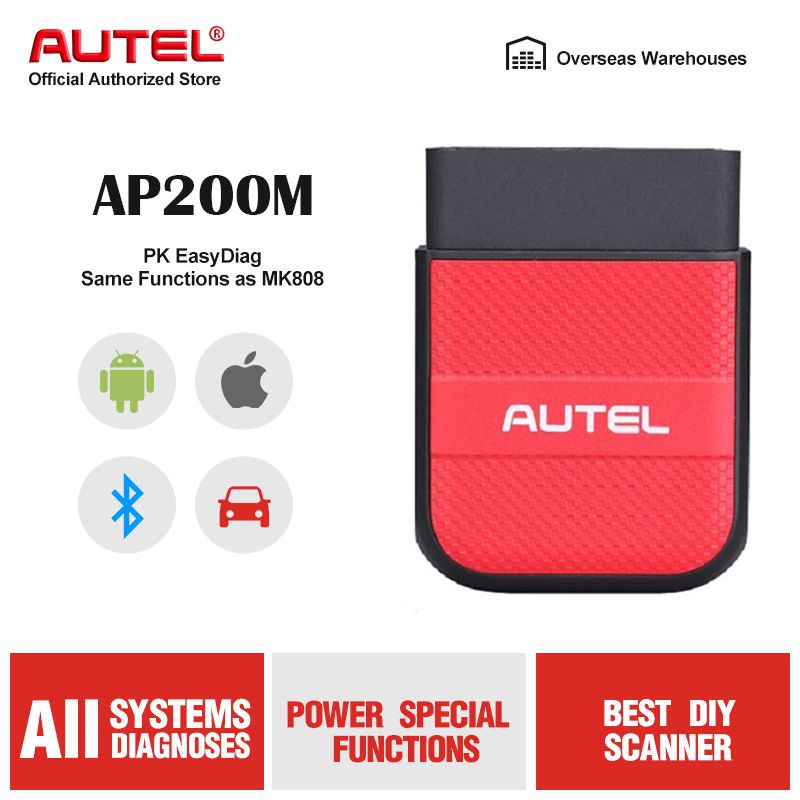 Product Details

Product's Reviews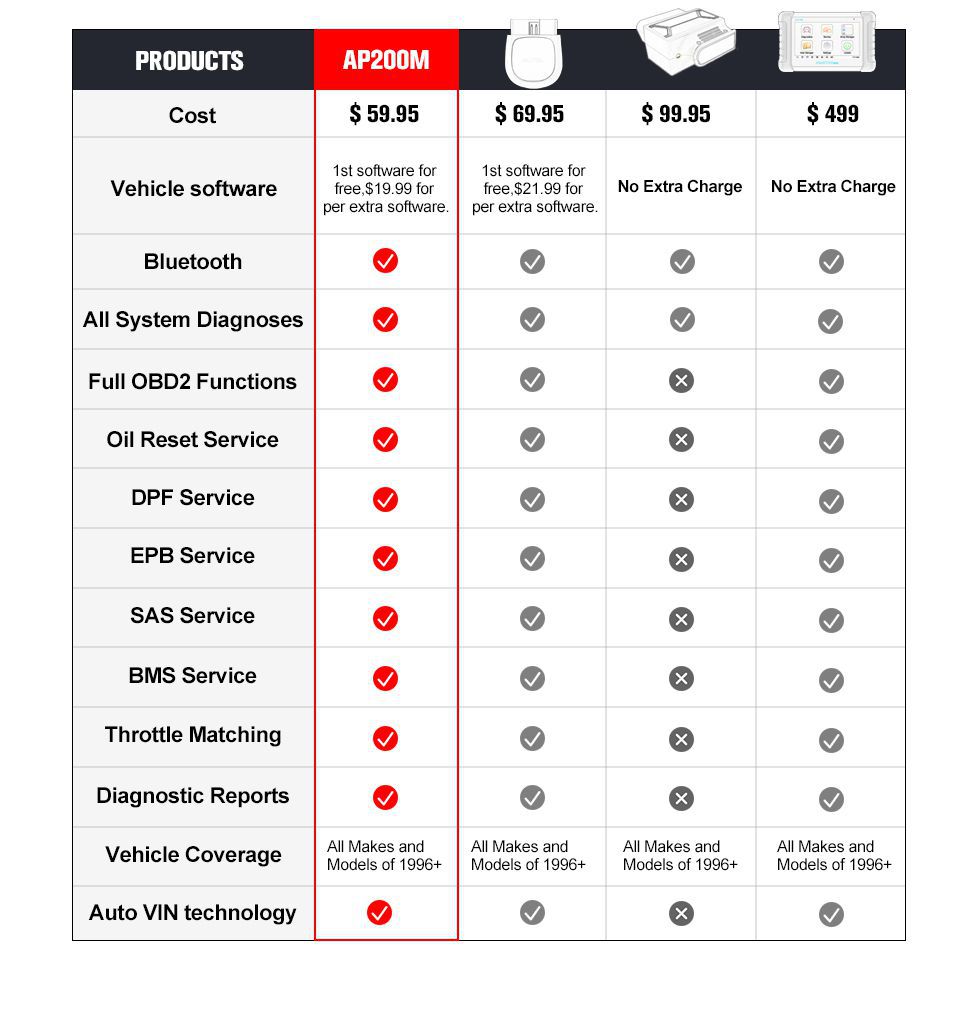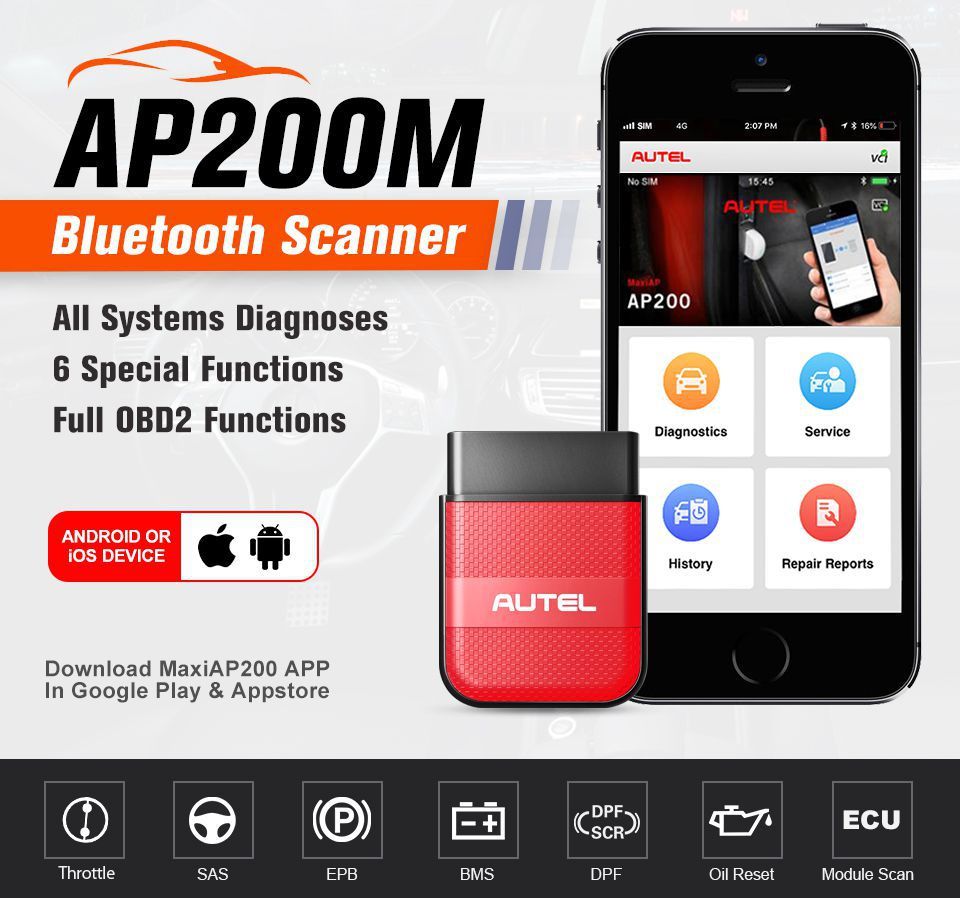 Autel AP200M OBD2 Scanner Bluetooth, OE-Level Full System Diagnostics, 6 Maintenance Services, Simplified AP200, Advanced Version von MD808, MD806, 1 FREE Year Update

Top Reasons to Choose Autel AP200M
1.OE-Level alle Systemdiagnosen, um Zugriff auf ECU-Informationen zu erhalten, Lesen Sie /Clear Codes, Ziehen Live Data, mit 3-mal höherer Genauigkeit als die Wettbewerber in der Branche.2.6 gemeinhin genutzte Instandhaltungsdienstleistungen werden angeboten: Oil Reseton 65292EPB comfortable.65292SAS comfortable company.BMS3.DTC LookUp erklärt jeden diagnostischen Fehlercode für ein besseres Verständnis.4.Alle Modi der OBDII-Diagnostik werden unterstützt.Kompatibel mit Android /iOS Smart Devices.Kompatibel mit 1996 und neueren OBD2 Autos, über 130 Hersteller weltweit.5.Enjoy up to 30 Meter Bluetooth range, die eine starke und stabile Verbindung garantiert.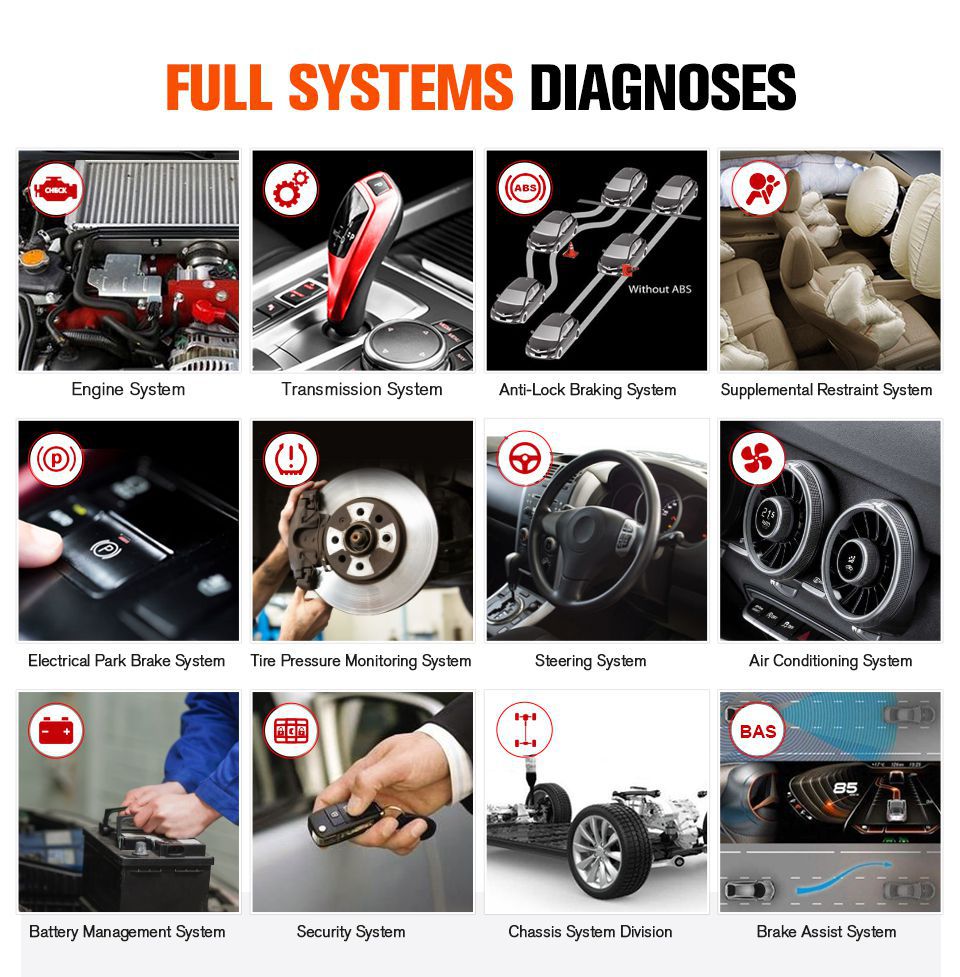 Alle erfassten Systeme
Der obd2 Scanner kann außergewöhnliche OE-Level-Funktionen durchführen, von einer umfassenden OBD2-Diagnostik bis hin zu fortgeschrittenen ECU-Modulen Scan-Funktionen: ECU-Information, Live Data, Read & Clear Codes, for Engine ++++++++++++ Kombi-Kombi-Kombi-Kombi-Kombi-Kombi-Kombi-Kombi-Kombi-Kombi-Kombi-Kombi-Kombi-Kombi-Kombi-Kombi-Kombi-Kombi-Kombi-Kombi-Kombi-Kombi-Kombi-Kombi-Kombi-Kombi-Kombi-Kombi-Kombi-Kombi-Kombi-Kombi-Kombi-Kom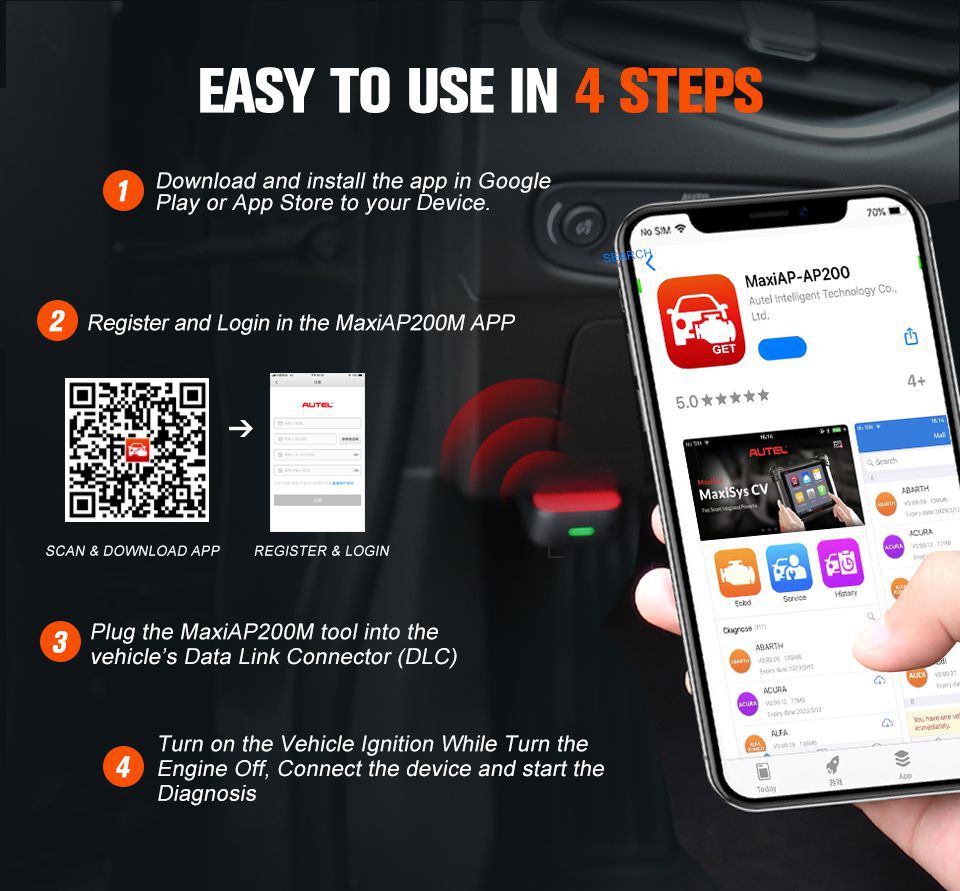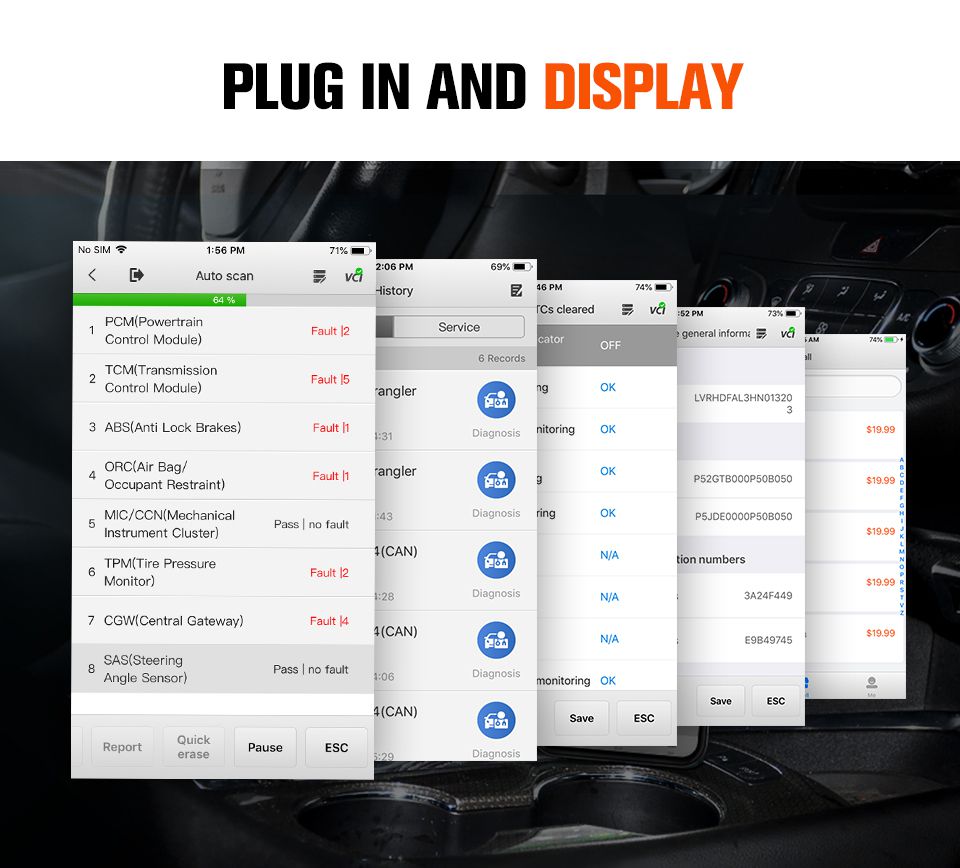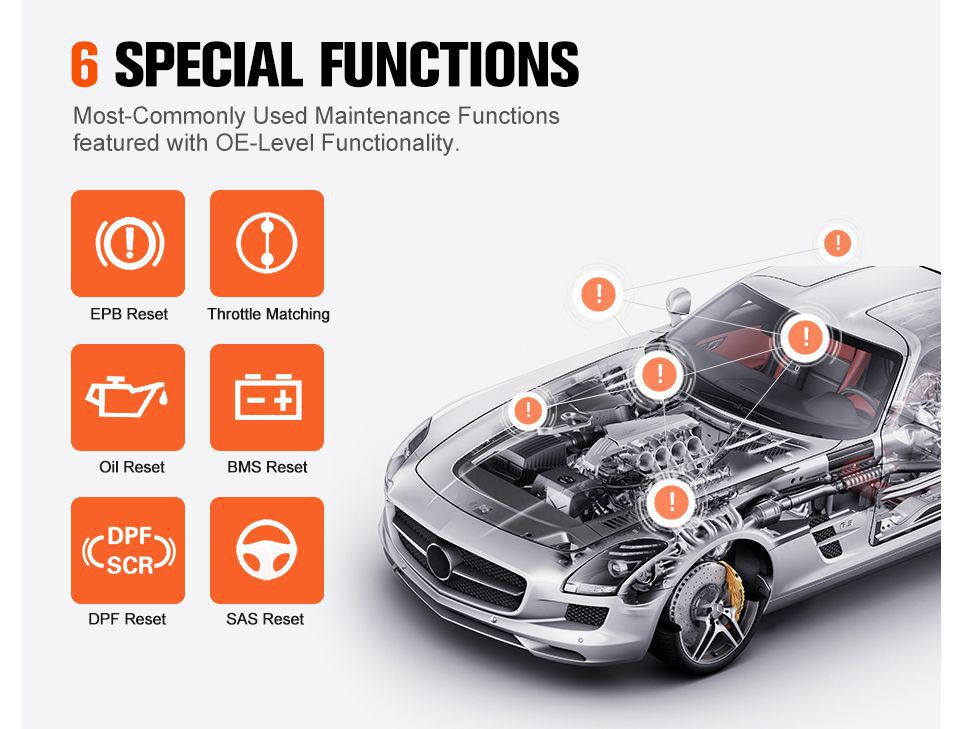 Öl zurücksetzen
Führen Sie Reset für eine neue Berechnung des Motoröl-Life-Systems, sobald das Öl geändert.
EPB Service
Für die Aufrechterhaltung des elektronischen Bremssystems im Bereich der Sicherheit und Effizienz.
Service SAS
Hilft dabei, die Fehlerlenkwinkel-Sensorspeicher zu löschen und spielt eine wichtige Rolle bei der Kalibrierung des Lenkwinkel-Sensors.
BMS Service
Bewerten Sie den Batterieladezustand, überwachen Sie den Nahstromstrom, registrieren Sie den Batteriewechsel und aktivieren Sie den Rest des Fahrzeugs.
Service DPF
Speziell für Diesel-Partikelfilter-System mit DPF-Regeneration, DPF-Bauteilersatz-Teach-in und DPF-Teach-in nach dem Austausch des Motorsteuergeräts.
Dieselbe Drosselklappe
Initialisieren Sie die Drosselklappen auf den Standardzustand, um die Drosselklappe (oder den Leerlauf-Motor) genau zu regulieren.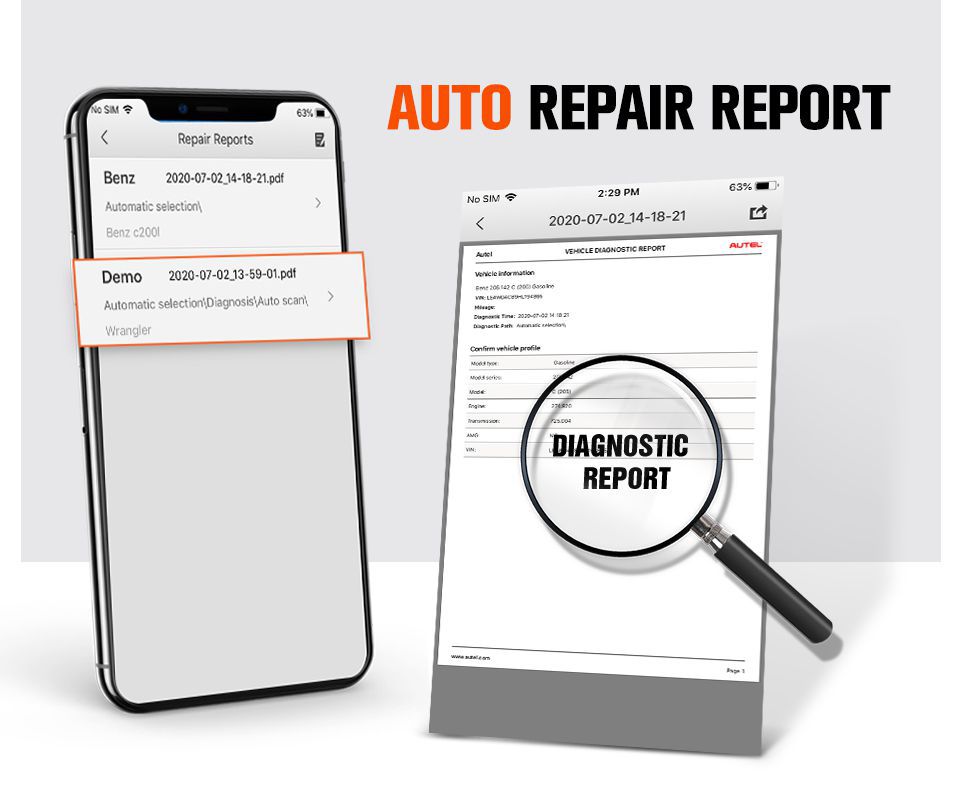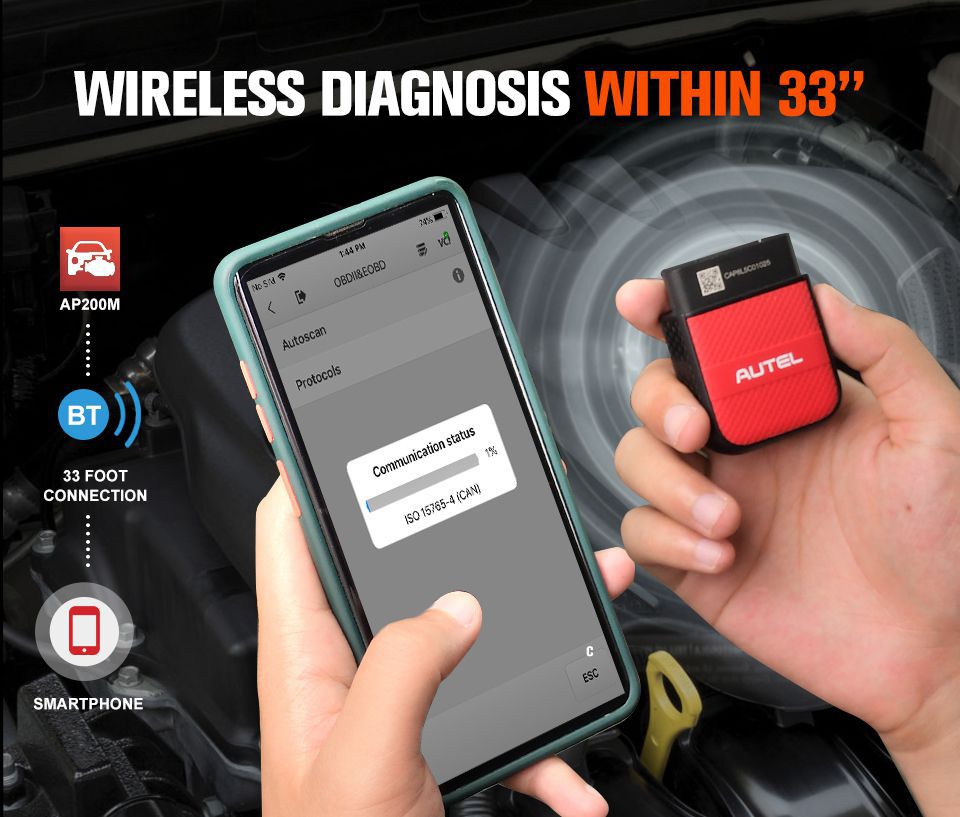 Komplette OBDII-Funktionen
--Lesen Sie Codes: Enthalten Sie reichlich DTCs (aktuelle, ausstehende und dauerhafte Codes).--Klare Codes: Löschen Sie die DTCs nach der Reparatur und schalten Sie das Check Engine Light aus.--I/M Reading: Überprüfen Sie die Bereitschaft der Überwachungskomponenten und -systeme.--On-Board Monitor Test: Sehen Sie sich die Ergebnisse der Tests für bestimmte Systeme an.--EVAP System Test: Initiieren Sie einen Lecktest für das Fahrzeug im Bereich des Verdampfungssystems.--O2 Sensor test: Holen Sie die Testergebnisse von O2 Sensormonitoren ein und sehen Sie sie an.--Data Stream: Anzeige Echtzeit-PID-Daten aus ECU auf verschiedene Weise.--Freeze Frame: Hole die Freeze-Daten zurück, wenn ein emissionsrelevanter Fehler auftritt.--Vehicle Info: Abrufen Sie die Fahrzeuginformationen einschließlich VIN, CIN und CVN.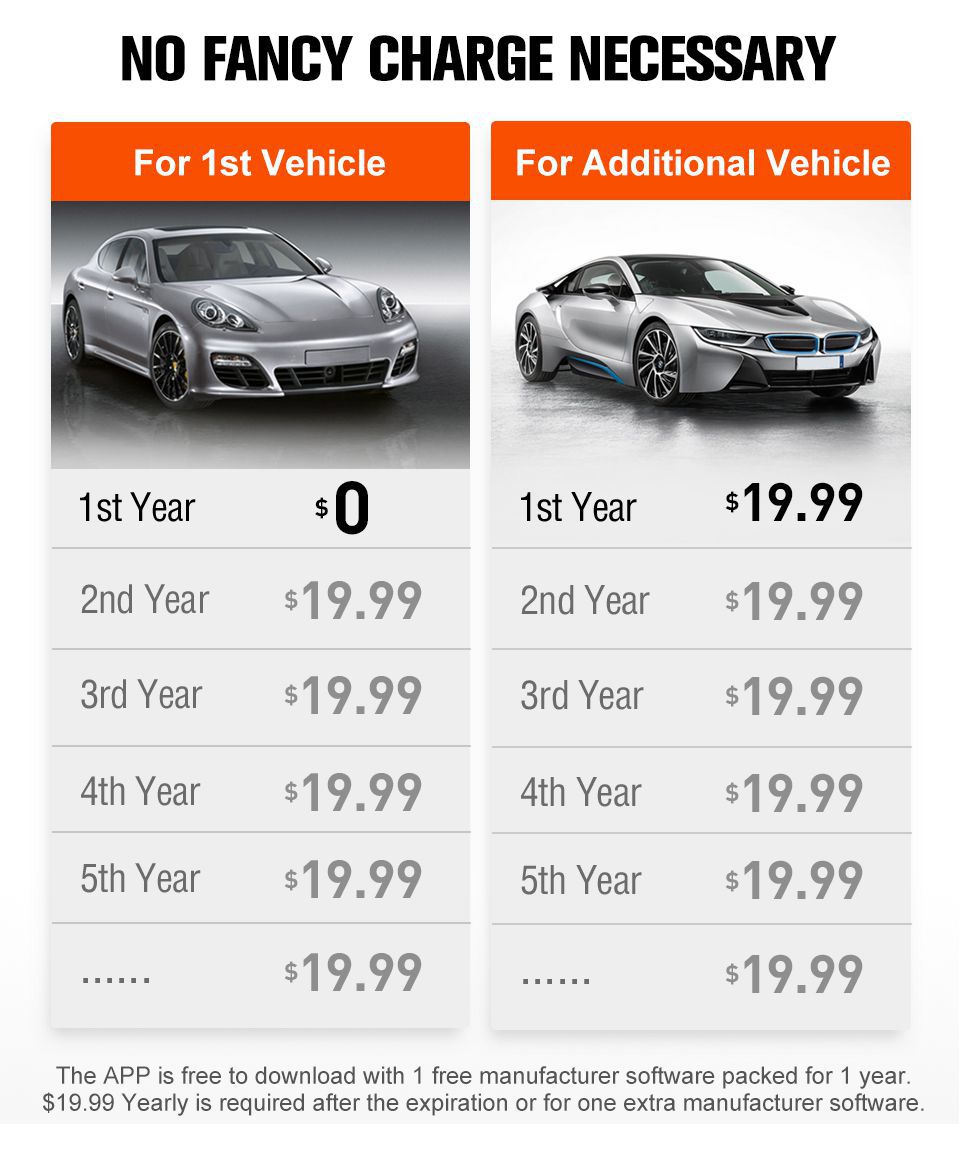 Weitere benutzerfreundliche Features
...Auto VIN Technologie identifiziert Fahrzeuge automatisch.--Erstellung von Reparaturberichten von getesteten Fahrzeugen und Unterstützung PDF-Format für einfaches Teilen und Drucken.Führen Sie Aufzeichnungen über Fahrzeuge, die zuvor getestet wurden.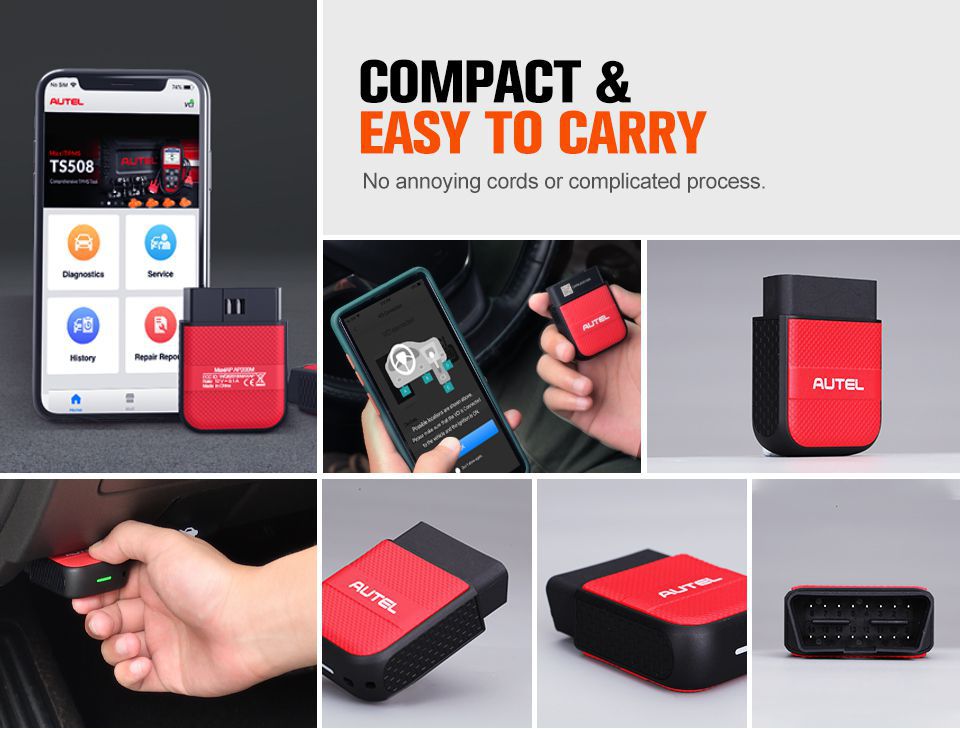 Kein schickes Abonnement erforderlich
--No subscription fee for 1 Year - One Manufacturer Software --19.99 USD / Year - One Zusatzhersteller Software --19.99 USD / Year / After the Expiration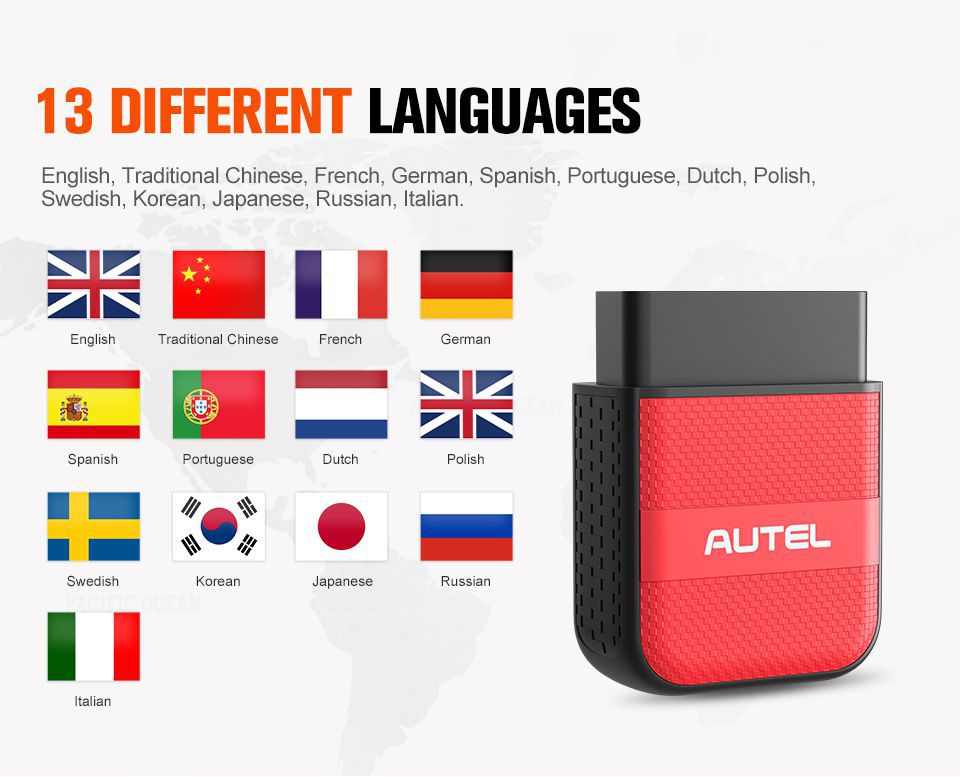 Mehrsprachige Unterstützung für einfaches Arbeiten
Englisch, Traditionelles Chinesisch, Französisch, Deutsch, Spanisch, Portugiesisch, Niederländisch, Polnisch, Schwedisch, Koreanisch, Japanisch, Russisch und Italienisch.