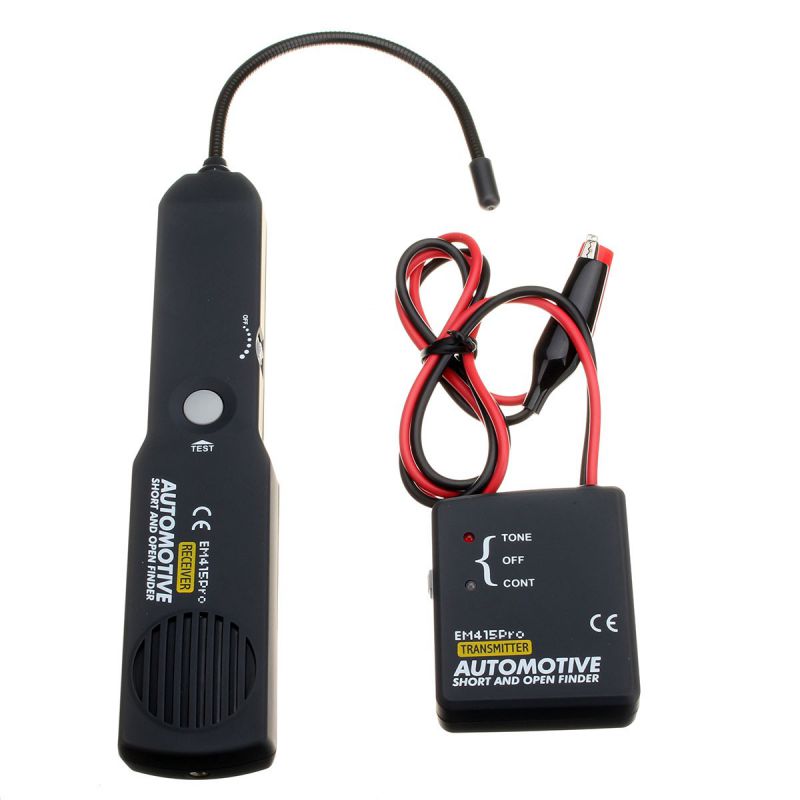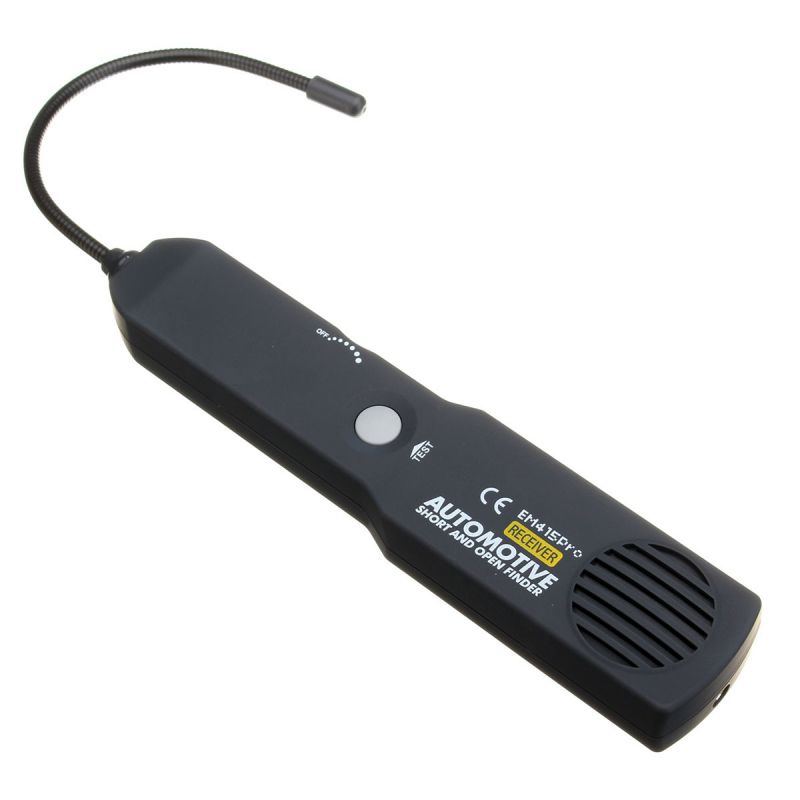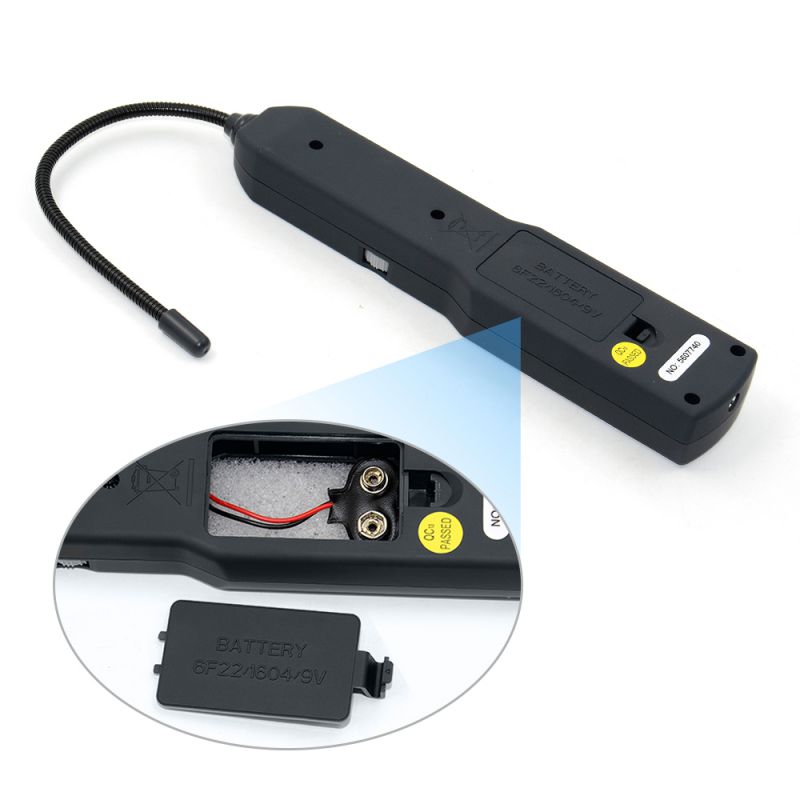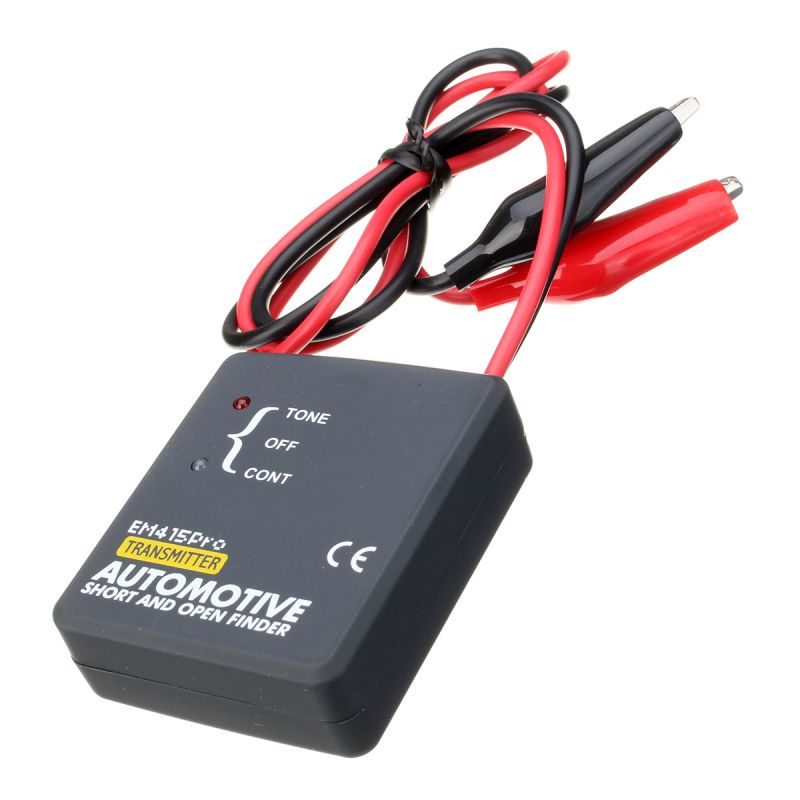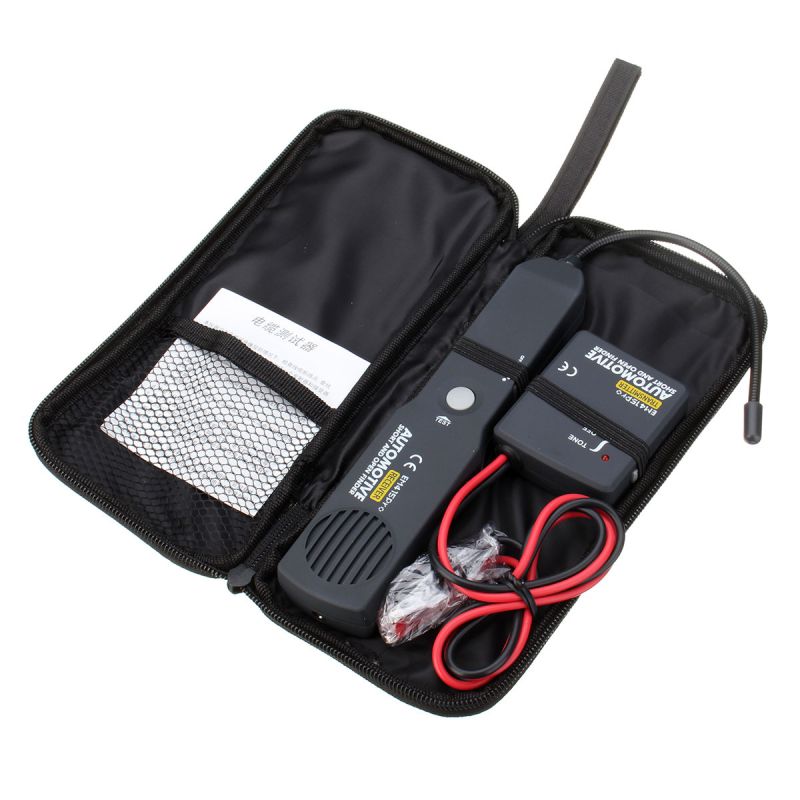 Best Car Automotive Short & Open Finder EM415PRO Car Short Circuit Detector Car Repair Tool Detektor Verfolgen Sie die Kabel oder Drähte
EM415PRO erkennt und warnt Sie sofort, wenn eine Schaltung geöffnet ist. Sie können schnell und einfach Kurzschlüsse, offene Verbindungen, kaputte Drähte, Stromlecks und sogar Leiterbahnen lokalisieren.
Shipping:

Airmail Post


Estimated delivery time:

7-45

working days.

See details?

Returns:

Return for refund within 30 days, buyer pays return shipping.

Read details ?

Support: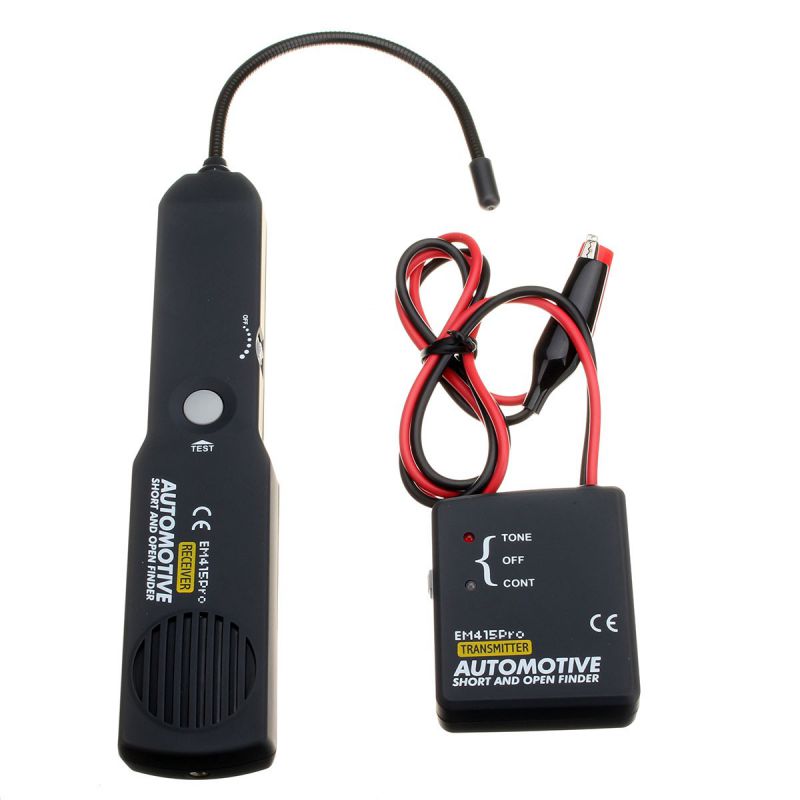 Product Details

Product's Reviews
EM415PRO Automotive Cable Wire Short Detector Open Digital Finder Car Repair Tool Tester Diagnose Tone Line Finder
Beschreibung:
EM415PRO erkennt und warnt Sie sofort, wenn eine Schaltung geöffnet ist.Sie können schnell und einfach Kurzschlüsse, offene Verbindungen, defekte Leitungen, Stromlecks und sogar Trace Drähte lokalisieren.Sie können auch intermittierende Schaltungsprobleme finden, indem Sie Drähte oder Steckverbinder beugen und auf eine Änderung des Empfängertons hören, so dass Sie den Problemort allgemein verfolgen oder feststellen können.Dieses professionelle Werkzeug wird auf allen Arten von Schaltkreisen mit Spannungen zwischen 6 und 42 Volt DC.wie jene in Automobilen, LKW, Traktoren, Booten, RV, etc...mit seinem breiten Betriebsspannungsbereich
Eines der Top -20 -Werkzeuge in China Automotive nach dem Markt
Schnell und einfach Kurzschlüsse zu finden
Sparen Sie Ihre Zeit und erhöhen Sie Ihr Einkommen
Beurteilen Sie die Kontinuität der Kabel oder Drähte.
Verfolgen Sie die Kabel oder Drähte und diagnostizieren Sie den Bruchpunkt
Empfangen Sie das Tonsignal auf den Leitungen oder Leitungen (Telefonleitung)
Indentify the state in the working telephone line (clear, ring, busy)
Senden Sie einen einzigen festen Ton oder einen doppelten Wechselton an die Objektkabel oder -drähte.
Spezifische Elemente
Leistung:Zwei 9V Batterien (nicht im Lieferumfang enthalten)
Art Breite:4 cm
Materialtyp: gewalzter Stahl
Item Height:15 Zoll
Typ:Elektrische Tester & Testleiter
Länge:17 cm
Besondere Eigenschaften:kurzer Kabelsucher
Über Artikel
Dieses Gerät ist so konzipiert, dass Drähte oder Kabel ohne Beschädigung der Isolierung identifiziert und verfolgt werden.Sie können es auch bei der Prüfung auf Kurzschluss und Aufladen des offenen Stromkreises und so weiter verwenden.
Spezifikation
1,Drahtverfolgung
2,Prüfung auf Kurzschluss
3,offene Schaltung lokalisieren
4,Drahtidentifizierung
Funktion
*Das Tracing von Drähten ist auch innerhalb von Bündeln, Leitungen, hinter Paneelen, unter Teppichen, Polsterungen, etc. möglich
*Einfach zu bedienen: Verbinden Sie einfach den Sender in Serie mit dem zu prüfenden Stromkreis oder Draht (d.h.: an Stelle einer ausgeblasenen Sicherung, über einen Stecker, in Serie mit einem offenen Draht, einer Glühbirne usw.) und scannen Sie den Stromkreis /Draht mit den Tracern, um den Fehlerpunkt zu finden.
42 V Bereit: für den Einsatz in der neuen Fahrzeuggeneration mit gemischten oder einzelnen 42 Volt -Systemen
* arbeitet auf DC Spannungen von 6 bis 42 Spannungen
*Intern geschützt vor Stromschlägen und Überlastungen
*7 "flexible Sonde ermöglicht das Erreichen von Drähten an verstopften Stellen
*Die Sender - und Receiver -LEDs zeigen offene oder Kurzschlussbedingungen
* Einstellbare Empfindlichkeit für alle Rückverfolgungssituationen
*Kein Drahtpiercing erforderlich, keine Kontakttechnik!
Wie benutzt man die Sonde?
Die Sonde des Receiver ist aus gewalztem Stahl gebaut und kann nach Bedarf gebogen werden, um Drähte in längeren oder schwierigen Bereichen zu erreichen.Je nach Schaltcharakteristik und Empfindlichkeit nimmt die Sonde das Signal aus dem Draht in verschiedenen Positionen auf.Für den bestmöglichen Bereich sollte jedoch die Sondenspitze (schwarze Kappe) der Receiver -Nr.8217177 senkrecht (bei 90o) zum zu verfolgenden Draht und entweder über oder unter ihm positioniert werden.
Paket
1 x Automotive Short and Open Finder