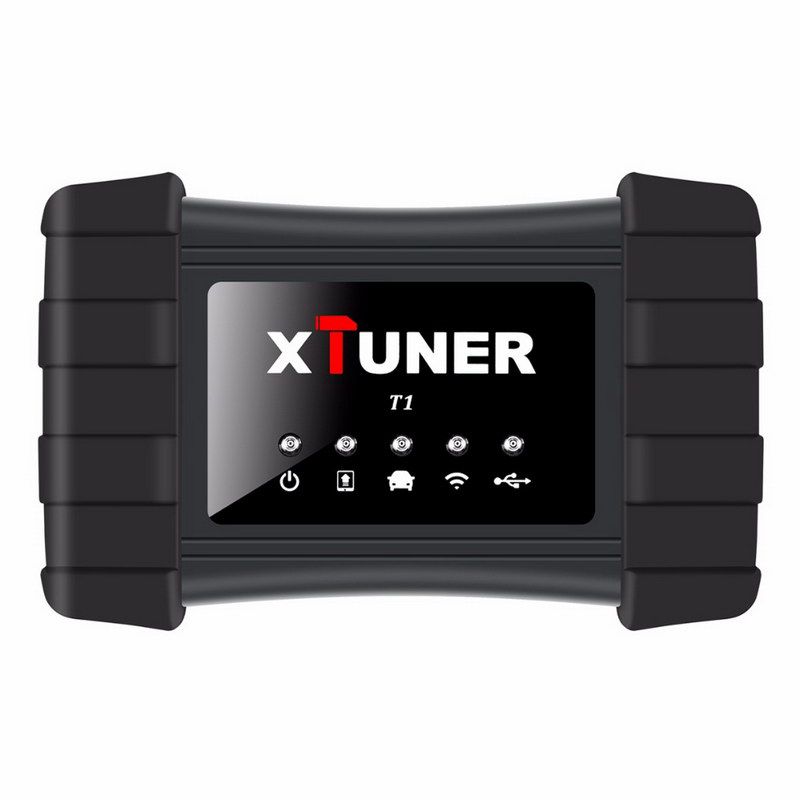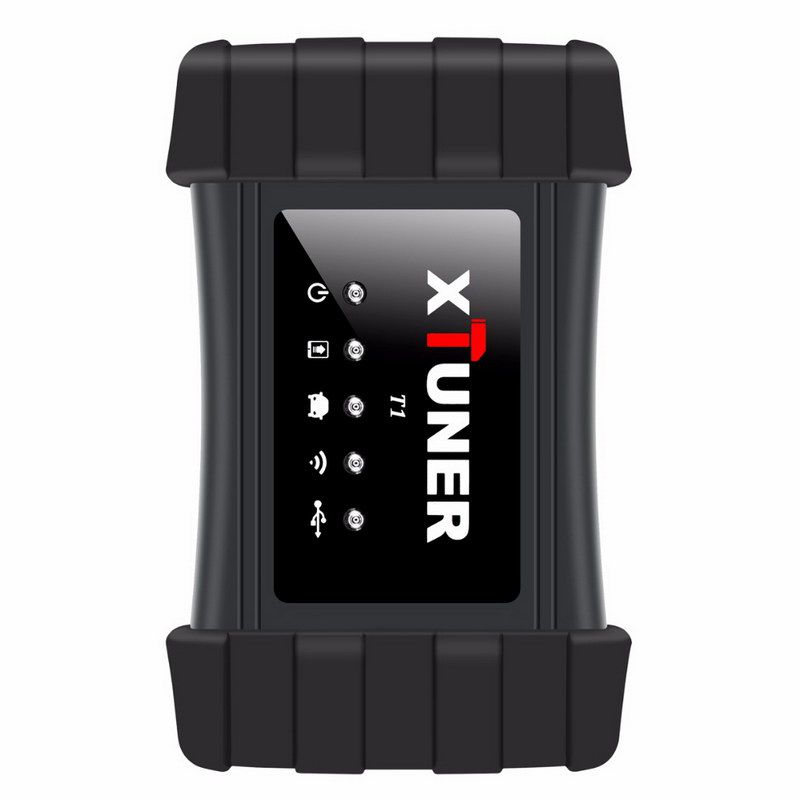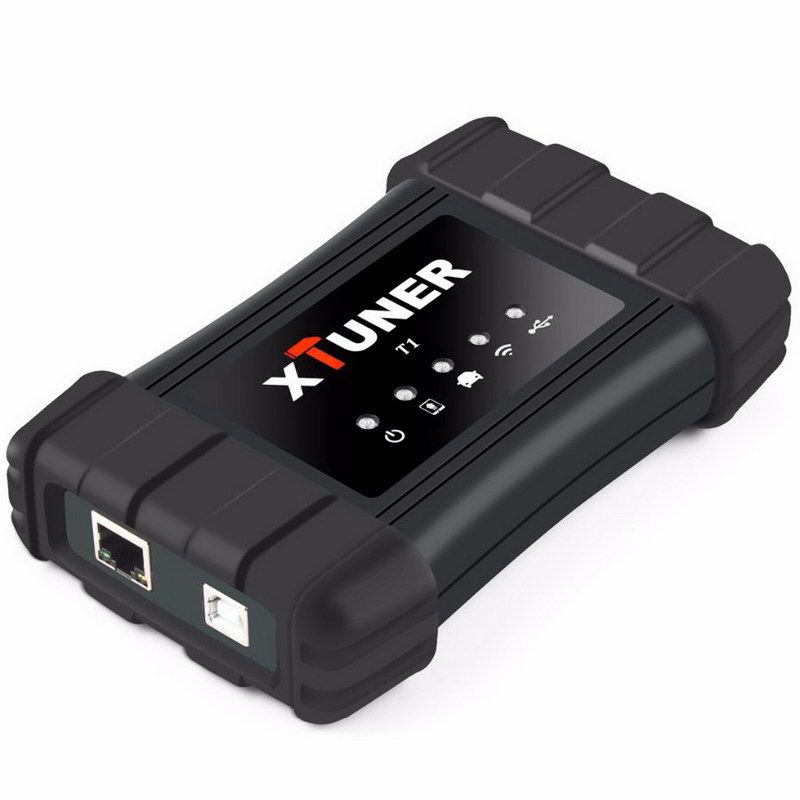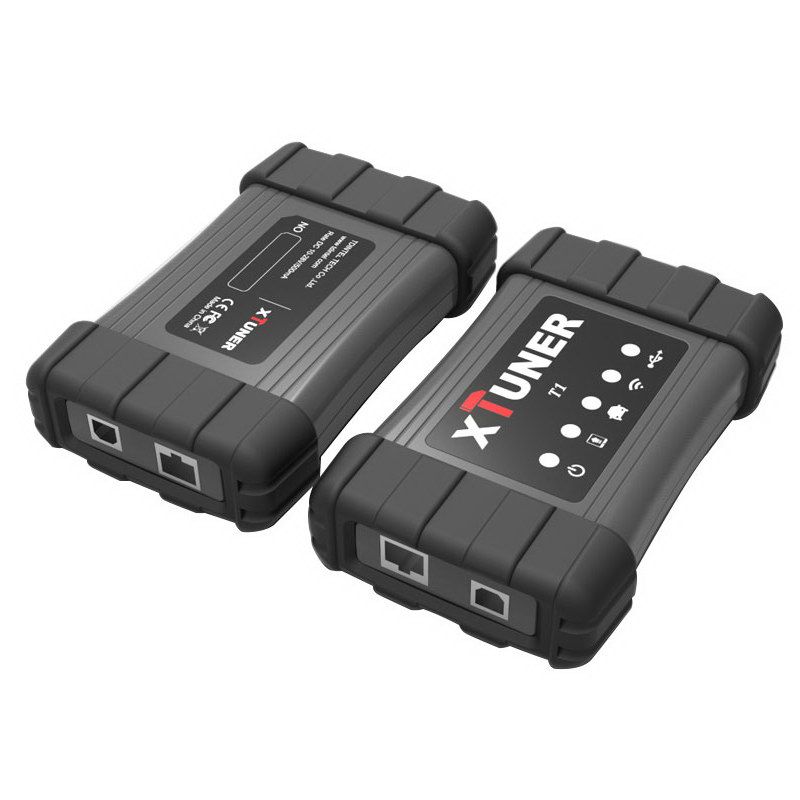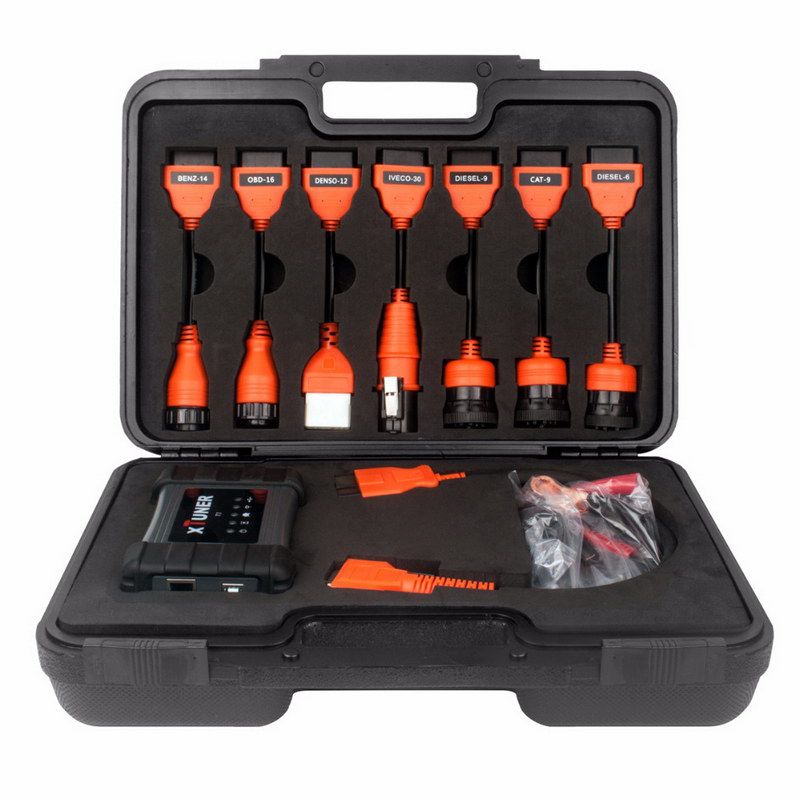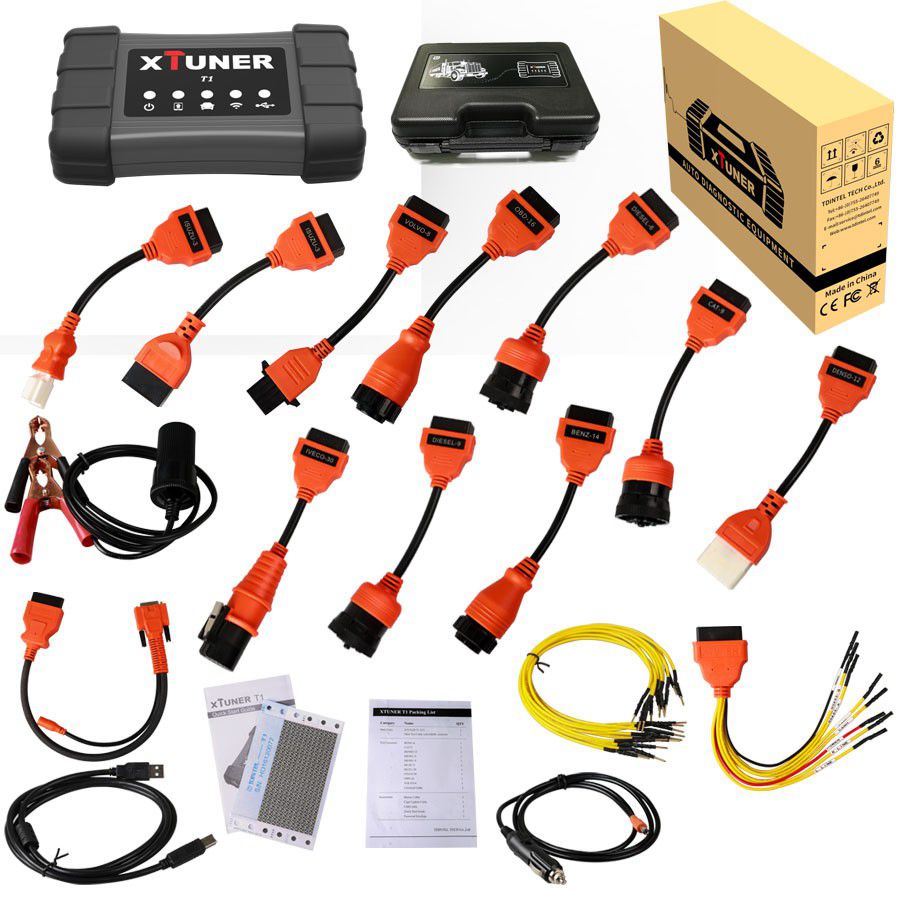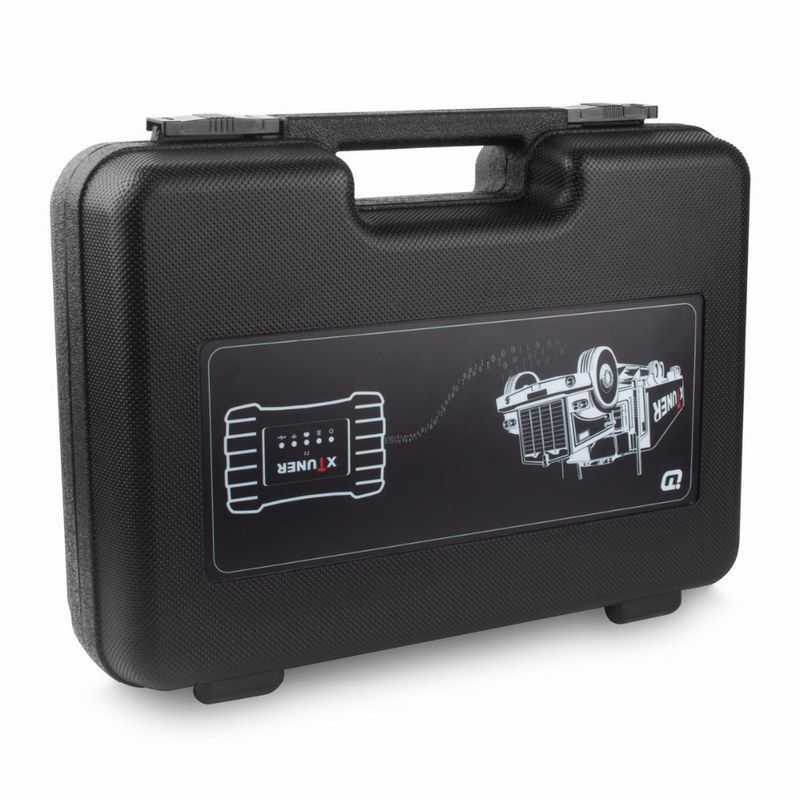 XTUNER T1 Heavy Duty Trucks Auto Intelligente Diagnose Tool Support WIFI
XTUNER T1 Heavy Duty Trucks Auto Intelligent Diagnostic Tool ist ein neues professionelles Diesel scan -Tool, das von TDINLTEL Tech veröffentlicht wird. Xtuner T1 ist mit professionellem Design, den Hardware -Features in Stabilität und Anti -Interferenz.Das eingebaute Überspannungsschutz -Modul ist in der Lage, Scanner und Fahrzeug vor zufälligen Beschädigungen während der Prüfung zu schützen.XTUNER T1 unterstützt sowohl USB -und WIFI -Anschluss für die VCI, bieten Ihnen eine große Bequemlichkeit bei der Diagnose Heavy Duty Trucks.Kostenloses Update online.
Shipping:

Express Shipping Service


Estimated delivery time:

3-15

working days.

See details ?

Returns:

Return for refund within 30 days, buyer pays return shipping.

Read details ?

Support: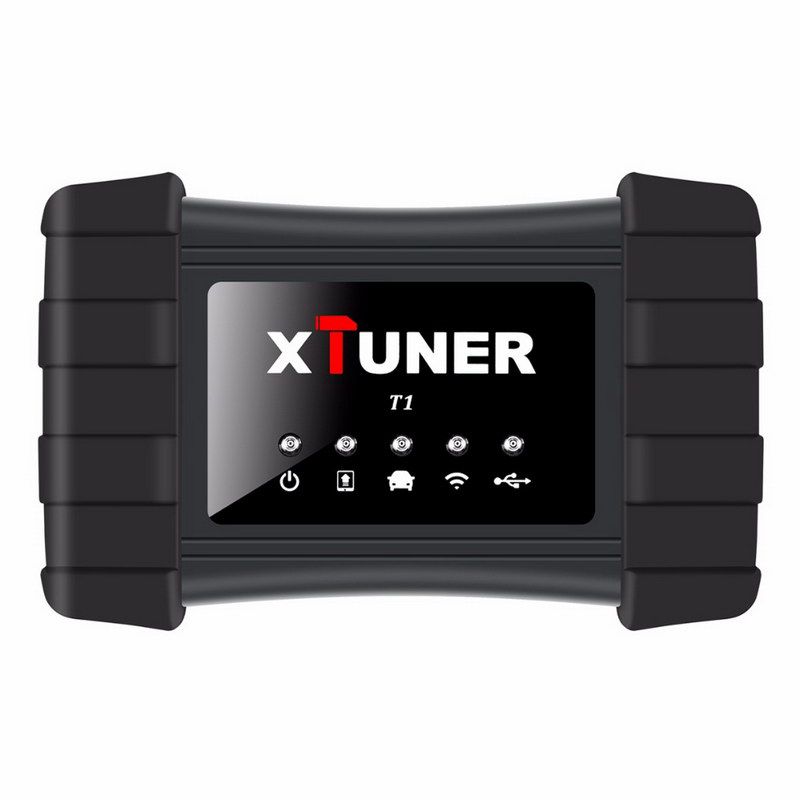 Related Accessories/Similar Items
Product Details

Product's Reviews
XTUNER T1 Heavy Duty Trucks Auto Intelligente Diagnose Tool Support WIFI
Language: English(wird in Zukunft weitere Sprachen hinzufügen)


Top 10 Gründe zu erhaltenXTUNER T1 Heavy Duty Trucks Auto Intelligente Diagnose Tool:
Umfangreiche Fahrzeugabdeckung für schwere Lkw.
Komplette Funktion einschließlich DTC, DTC Freeze Info, Live Daten, Actuation Test und Special Funktion.
Standardprotokoll J1939, J1708 und J1587.
Kommunikation: USB - oder WIFI -Anschluss für den VCI.
XTUNER T1Update:Neues Softwareupdate im Internet www.tdintel.com.
Lieferung OBDII und andere 10 -Steckverbinder.
Mit brandneuem Design zeichnen sich die Hardware durch Stabilität und Störfestigkeit aus.
Das eingebaute Überspannungsschutz -Modul ist in der Lage, Scanner und Fahrzeug bei der Prüfung vor zufälligen Beschädigungen zu schützen.
Arbeiten stabil und reibungslos in hoher und niedriger Temperatur...
Betriebssystem: Windows XP, Windows 7, Windows 8, Windows 10, was eine stabilere Leistung, bessere Kompatibilität und Erweiterbarkeit ermöglicht.
XTUNER - T1 DIESEL OBD Funktion aktualisiert!
Funktion Systeminformationen hinzufügen.
Fügt die I /M -Bereitschaftsdaten -Funktion hinzu.
Aktualisieren Sie die Datenbankunterstützung auf 2017.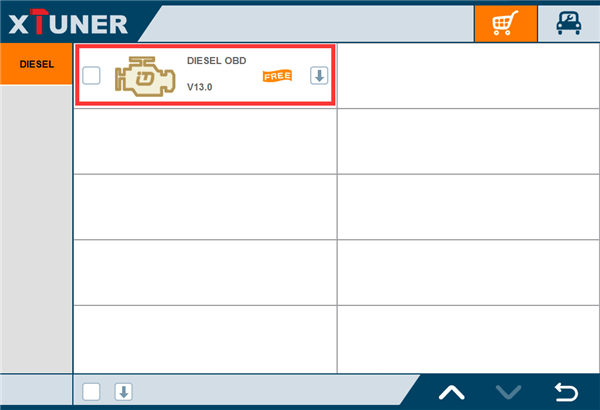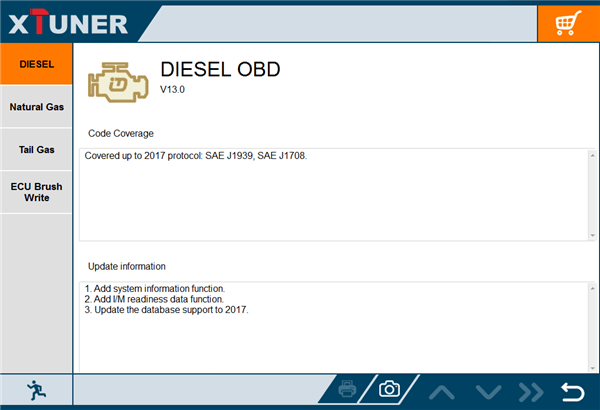 XTUNER -T1 UI Upgrade!!!
1.Verbessern Sie die Kommunikationsschicht.
2.Verbessern Sie den Druckbericht.
3.Reparieren Sie den Fehler der Einstellfunktion.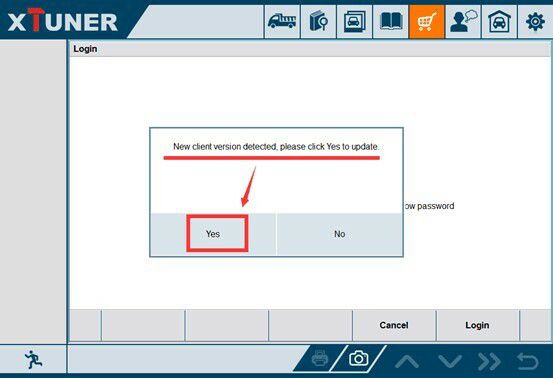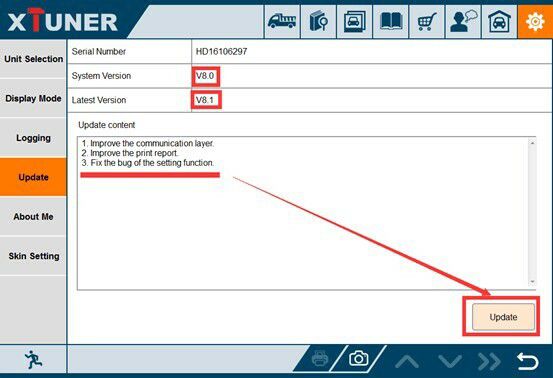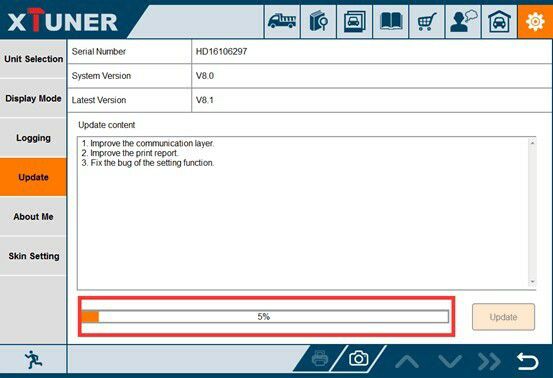 XTUNER T1 Funktionsliste:
Lesen Sie ECU Info, Lesen Sie DTCs, Löschen Sie DTCs, Klarer Lernwert, Datenstrom, Aktualisierungen, Lesen Sie Freeze -Frame -Daten, Lesen /Schreiben VIN, Basic Reset, Steuereinheit Anpassungen, Luftbluten, Level -Kalibrierung, Ölwechsel, Idle -Geschwindigkeitslernen, Idle -Geschwindigkeitsanpassung, Camshaft -Timing -Steuerung Lernen, Broken -Zylinder -Test, Dpr Manual Forced Regeneration, Injector Codes, etc.
Besondere Funktionen von XTUNER T1:
DPF Reset deckungsgleich 12289; Düse oder Injektor im Kombibereich 12289; Kraftstoffpumpe 12289; Abgasdruck -Justierung in der Luft 12289; EGR in der Luft 12289; Fahrgeschwindigkeit in der Luft;
ECM
in der Luft 12289; Fahrzeug -Kontrolle über die Geschwindigkeit 122899; Zylinder 12289; VIN 2899Write Serial Number in der Luft;Turbo Control
XTUNER T1 Hardware Environment:
Windows Laptop, PC oder PAD
CPU -Geschwindigkeit: mehr als 1.0G Hz
Memory: mehr als 1GB
Disk: mehr als 32 GB
Schnittstelle: Wi -Fi oder USB
XTUNER T1Garantie: Ein Jahr
Die XTUNER -T1 Software ist innerhalb eines Jahres nach der Produktaktivierung kostenlos aktualisierbar.
Abdeckung des XTUNER -Systems:
ABS
(anti-lock brake system), After treatment system, Airbag, Airconditioning system, ATA Anti-theft alarm system, ATA(Auxiliary heating system air-to-air), AUS(
Audi
o system), Behr independent air-conditioning system, BMS(Brake Management System), Body control system, Bosch DENOX AdBlue System, Break control system, BWS(Preparation system), CCS(Climate control system), CLS/ATA central locking system with anti-theft alarm, Comfort/assistance/safety systems, Compressed Air Reserve system, CSS(Collision safety system), CTS(Clock and Time System), EBS(Brake System), EBS(Electronically Controlled Brake System), Electrohydraulic steering system(EHLA), EMS(Engine Management System), Engine management system, Engine System, FLA Flame starting system,
GM
S(Gearbox Control System), Instrumentation System, Lane departure alarm system, LAS(Lock and alarm system), LGS(Lane Guard System), MAN Marine Diagnostic System(MMDS), Meritor Wabco Brake System, MTS Modular door control system, RAS-EC1 steering system, Security System
SRS
Ergänzende Rückhaltesystem, Suspension System, Drehmomentkonverter und Kupplungssystem, TPM (Reifendrucküberwachungssystem), Verkehrsinformationssystem, Fahrzeugsteuerung, Fahrzeugelektronik, VIS (Visibility System), VRDU Driver Assistance System, WS Maintenance System, WTA (Zusatzheizung Wasser -Luft), ZVA Zentralverriegelung, etc.
Liste der Fahrzeugabdeckungen XTUNER T1:
Allison, ASTRA, BENZ, BREMACH, DAF, DETROIT, ERF, FOTON, FREITLINER, FUSO, HINO, HYUNDAI, INTERNATIONAL, ISUZU, IVECO, KENWORTH, KIA, MACK, MAN, MaxForce, NAVISTAR, RENAULT, SCANIA,
TOYOTA
, UD, VOLVO, WABCO, WABCO
Elektronisches Steuerungssystem:
BENDIX, CUMMINS
Standard OBD:
DIESEL
OBD
XTUNER T1 Software Display: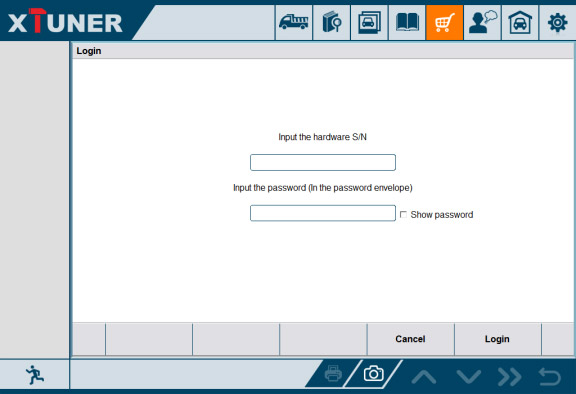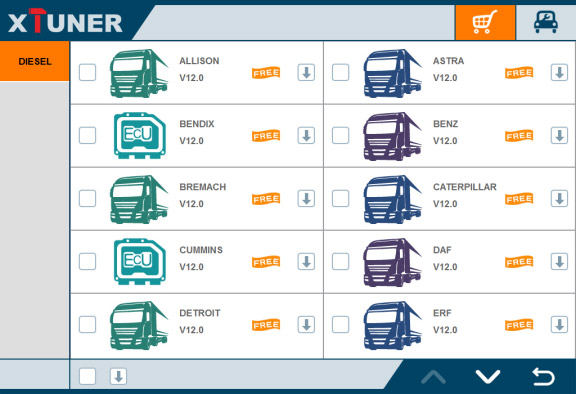 \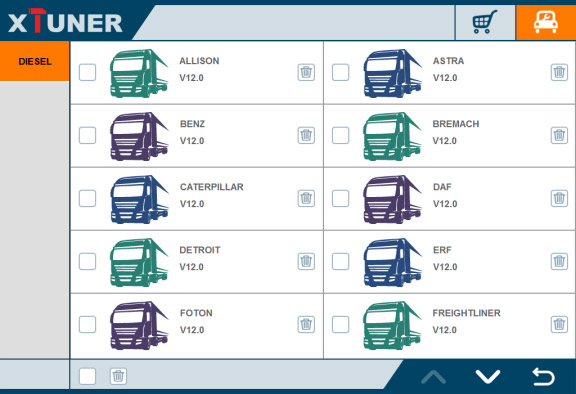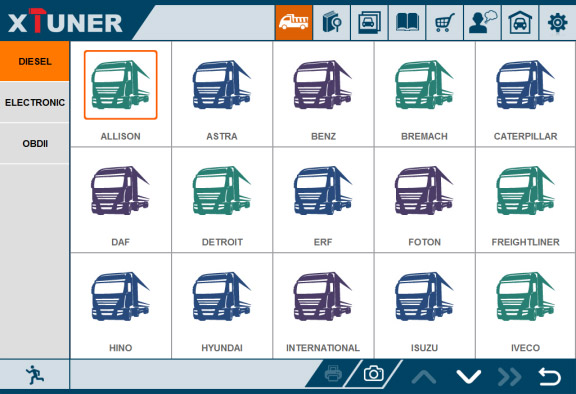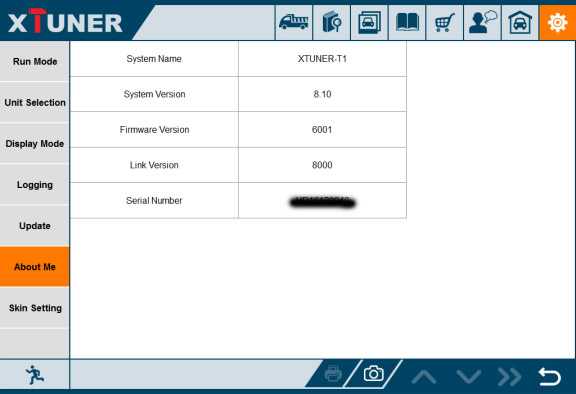 Packungsliste XTUNER T1:
1PC x XTUNER T1 VCI
1PC x Hauptkabel mit OBDII Anschluss
1PC x BENS -14 Anschluss
1PC x CAT -9 Connector
1PC x DENSO -12 Connector
1PC x DIESEL -6 Connector
1PC x DIESEL -9 Connector
1PC x ISUZU -3 Connector
1PC x ISUZU -20 Connector
1PC x IVECO -30 Connector
1PC x OBD -16 Anschluss
1PC x VOLVO -8 Connector
1PC x Universalkabel
1PC x Batteriekabel
1PC x Zigarrenlampe
1PC x USB Kabel
1PC x Quick Start Guide
1PC x Password Envelope